Calgary, Alberta is a welcoming, outdoorsy, and fun-loving city year-round, and for 10 days every July, the city's Western hospitality soars during the Calgary Stampede. While exciting, the Stampede can be overwhelming for families: after all, over one million visitors will flock to Calgary this July 5-14 to experience world-renowned rodeo action, Western shows, agricultural activities, North America's largest mobile midway, and music festivals.
Guide to the Calgary Stampede with Kids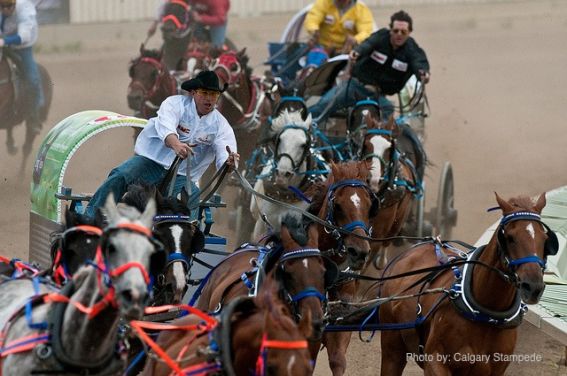 My family visited the Stampede a couple years ago and it was one of the highlights of our Canadian vacation. We found the Stampede to be a bit like a state fair albeit a much cleaner, less trashy, and significantly more Western version than many of us living in the States might be used to. Though the rodeo and fairgrounds may serve as ground zero for all that Stampede fun, visitors will find the entire city abuzz with Stampede-related celebrations and promotions. Calgarians definitely know how to throw a fun and family-friendly event.
When heading to the Stampede, be sure to get into the spirit of things by wearing your cowboy hat and Western wear. Even folks who wouldn't be caught dead in a cowboy hat the rest of the year can't help themselves during the Stampede. Visitors who don't own their own have plenty of opportunities to purchase something special at the event. I am a beach girl from California and it took me all of about 5 minutes to decide that we simply couldn't explore the Stampede any further without a cowboy hat covering each of our noggins.
Don't become overwhelmed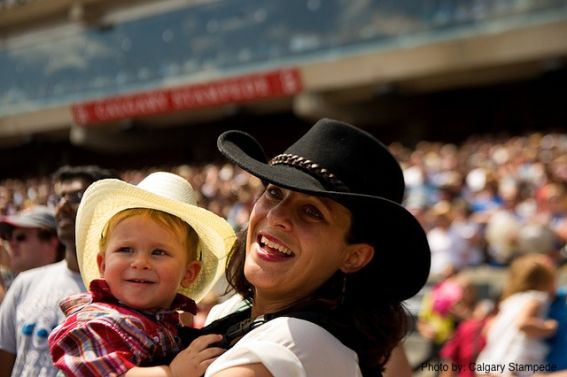 Merry Kuchle of MerrywithChildren offers this insight with regards to the Stampede:
The Calgary Stampede can be summed up in one word…spectacle. Whirring rides, flashing lights, loud music, and delicious smells blend together into an exciting and sometimes tiring experience. When visiting the Stampede with small children, definitely bring a small stroller or wagon. The Stampede grounds are vast and parking is often far away so saving the little legs is a good idea. Packing a small cooler with water and snacks puts healthy choices within reach.

On the grounds, don't miss the kid-friendly characters your children know and love, including Dora the Explorer and Sponge Bob at the BMO Kids' Zone, and make sure to check out the Agrium Ag-tivity in the City in the Agriculture Building. Family friendly events include Agrium Seed Survivor, Country Critters, Kids' Tractor Pull and much more.

Instead of staying up late to see the Grandstand Show and fighting crowds to view the Stampede Parade, keep things small with the lower-key (but just as fun) Bowness Parade. When evening descends, head home!
My family loved watching the cowboys try to hang on tight to bucking broncos at the Stampede's signature rodeo just as much as we enjoyed seeing First Nations dancers compete in native dance competitions but our day at the Stampede just wasn't enough to see and do it all.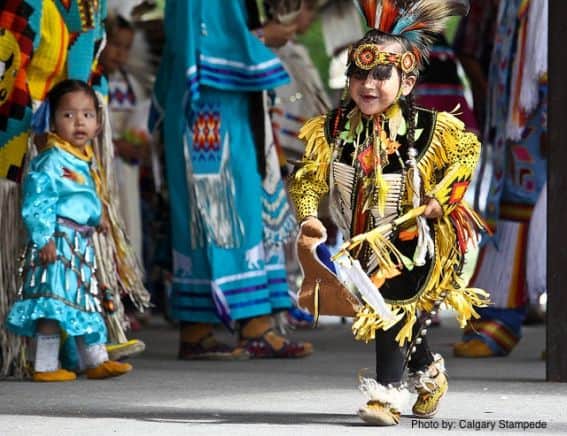 In an effort to help your family make the most of your time in Calgary for Stampede, we asked a few local experts for tips. Here is what they had to say.
Before you head out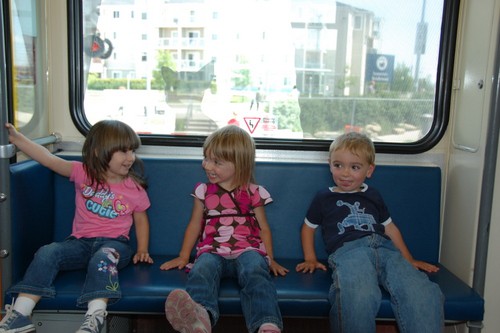 Decide how you're getting there — LRT or Car? Calgary has an excellent light rail system which will drop you right at the Stampede gates. Take along a wagon; it will hold a picnic lunch, extra drinks, warmer clothes, a blanket (and tired children at the end of your day). Review the Lost and Found Children locations when you arrive and decide where you will meet if family members become separated. – Ellen Percival of Calgary's Child
One day may be enough
It gets busy around town during the Stampede. Local families know that sometimes, one of the best things to do during the Stampede is flee town: visit the Stampede for a day, but then get out to the mountains for family-friendly activities in Kananaskis and Banff. Go camping, take a day off and go for a picnic, or check out hiking trails. -Tanya Koob of RockiesFamilyAdventures
Head to other Calgary family-friendly attractions
The Calgary Stampede is the city's biggest party, yet some parents' worst nightmare. Though the 10-day extravaganza offers free pancake breakfasts and petting zoos across the city, kiddie attractions at Stampede Park are packed. Calgary travel experts suggest skipping the lines and heading to Calaway Park, the Calgary Zoo or Heritage Park, all relatively quiet during Stampede. -Jody Robbins of TravelswithBaggage
Eat a good breakfast at home
Not every family banking on the free breakfast offered to the first 20,000 people through the gates (on Family Day) will make the cut. Finding a place to purchase breakfast can prove to be a task worthy of an Amazing Race competitor, and families will need a strong sense of humor while hunting it down. Instead, eat a good breakfast before arriving, and leave the Stampede at that magic moment after just enough fun but before becoming too tired to walk back to the parking lot. -Trekaroo member LifeWhereWeAre, Misty Hamel of LifeWhereWeAre
Plan ahead for best cost and time saving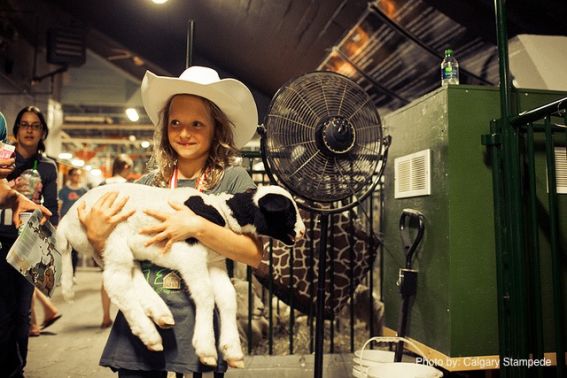 Before visiting the Stampede, visitors should google "stampede coupons" for plenty of deals, and pre-buy admission passes to save even more money (available at Safeway stores, among others). Families should pack light snacks for the day to save time and money at concession stands, and get a locker early in the day if planning to do any shopping, as they sell out quickly. Pre-plan the day's activities by checking the scheduled events on the official Calgary Stampede website, and take advantage of free admission on Family Day only if prepared to deal with crowds. -Jennifer Descheneau of ModernMama.com/Calgary
Read reviews and tips on the Calgary Stampede with Kids
More Calgary Fun:
Where to Stay and What to do in Calgary with Kids
Weekend Getaways from Calgary: where to go in Alberta with kids
Calgary travel tips: insider ideas for visiting Calgary with kids
Explore Calgary's kid friendly attractions | restaurants | hotels
Featured photo by: Bigstock/cascoly