Did you know that Buena Park, neighbor to Disneyland's home town of Anaheim, is one of the most family-friendly towns in America?  Buena Park, considered the center of the southland, is stuffed full of amusement parks, dinner theaters, parks, restaurants, and attractions that families love.  In fact, it was named a Fun Town finalist in the 2012 Best of the Road Rally Contest sponsored by Rand McNally and USA Today.
Amusement parks: Knott's Berry Farm and Knott's Soak City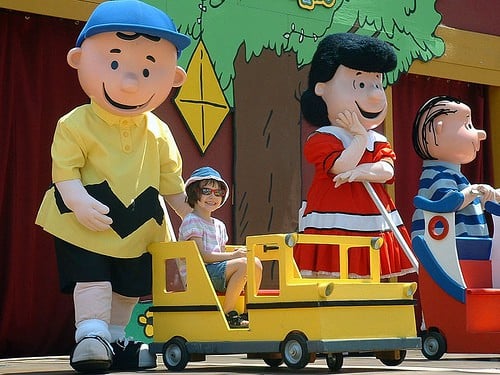 Photo credit: Flickr/oddharmonic
Snoopy is the character to meet and love at Knott's Berry Farm. He and the rest of the Peanut's gang are at Camp Snoopy, an area filled with rides and attractions that children under age 12 will love.  While at the park, take your family for an old-fashioned ride around the park on the Calico Railroad. Try the Butterfield Stagecoach or step back in time in the old Ghost Town.  Teens and their brave parents will flock to one of the eight roller coasters with hair-raising speed and drops.  Take a break from thrill rides for a delicious dinner at Mrs. Knott's Chicken Dinner Restaurant.  I've eaten here with my family since I was a kid and it's delicious every time!  Right next door to Knott's Berry Farm is Knott's Soak City where kids can ride flumes of water, float on the lazy river, and ride waves in the wave pool.  Trekaroo families like its size, the amazing variety of water slides, and the cabanas available to rent.
Of knights and pirates: Buena Park's dinner theaters
Are pirates and knights popular in your household?  You are bound to meet them at one of at Buena Park's dinner theaters. At Pirate's Dinner Adventure, kids will be thrilled by the aerial artistry of acrobatic pirates swinging their swashbuckling swords on a real ship.  Kids can participate in the drama and cheer on their favorite while eating a Port of Call Feast that includes beef, seafood, rice, dessert, and more. Or, cheer on knights at Medieval Times Dinner and Tournament as they race on their steeds to win the heart of the princess.  Enjoy a feast fit for a king in classic medieval style, without utensils, while powerful horses and knights duel in a struggle to defeat evil.  Both dinner theaters will thrill kids and parents alike.
Living history for free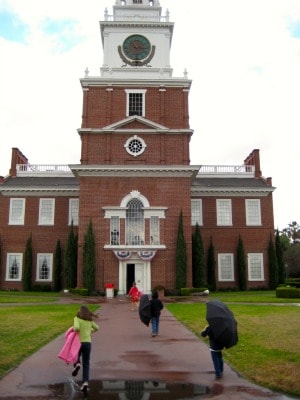 In the front yard of Knott's Berry Farm, you may be surprised to find an exact replica of a very famous building in Philadelphia.  A duplicate Liberty Bell rests proudly in the lobby of Independence Hall, built by the Knott family, to be a permanent reminder of the signing of the Declaration of Independence and the U.S. Constitution.  Best of all, admission is free!
Unexpected finds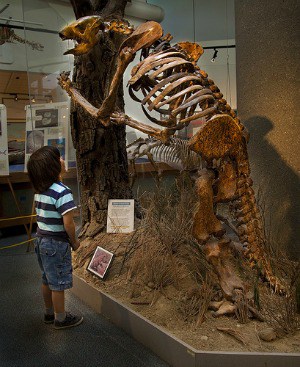 Photo credit: Flickr/OCParks_CA
The 106-acre Ralph B. Clark Regional Park is host to some unusual ice age fossils and geology exhibits.  The small museum in the Interpretive Center at the park is decorated with an impressive mural of ice age mammals by Mark Hallet.  Admission to this museum is free, but the opportunity to see a baleen whale skeleton from the ice age is once in a life-time!
Disclaimer: I received complimentary tickets to Knott's Berry Farm and Medieval Times. Opinions are always my own.
Book your hotel for an amazing family adventure in

Buena Park



---
Travel with kids to: CA |CO | DC| FL | HI | IL |MA | NC | NJ | NY | OR| PA| TN | TX | UT | VA | WA