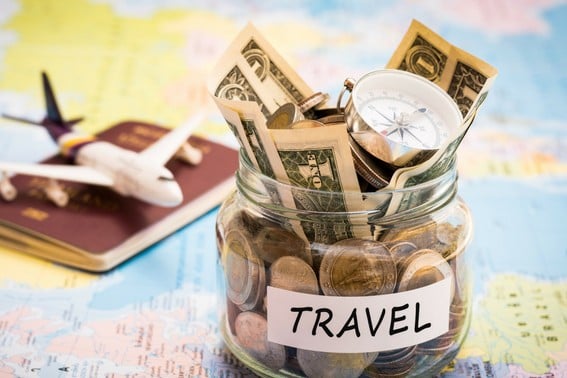 Many people think in order to fuel a travel addiction it must mean you've got loads of disposable income. But that's not really true. Our travel team definitely has the travelbug, but many of them are also really smart about finding deals and making those fun dollars stretch.
Here are some of our secrets to making every dollar count.
Lead Photo by: Bigstock/surasaki
Best Cheap Travel Tips for Families
Travel off-season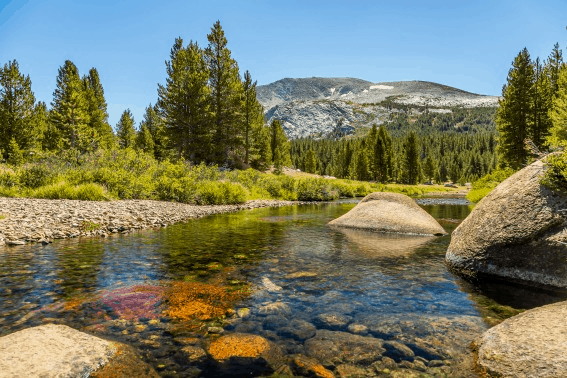 Photo by: Flickr/adifferentbrian
Traveling off-season doesn't mean that you can't travel during the summer. Consider ski resort towns for the summer months. Many ski resorts have rooms they still need to fill during the summer months that they offer at over half off-peak prices.
"The snow might be gone, but so are the high room rates! Most ski resorts need guests to keep their expensive operations running through the year, and will reward families with generous room rates, package deals, and great summer activities such as mountain biking, horseback riding, zip-lining, and white water rafting. Our favorites: Big Sky Resort in Montana (right near Yellowstone as an added bonus) and Northstar-at-Tahoe in California."
– Travel Expert Pitstopsforkids
Take advantage of shoulder seasons
A shoulder season is a time between the main seasons and can be a great option for cheap travel. If you have young kids who aren't in school yet, take advantage of traveling during the shoulder season recommends Superoo akeisel. For summer travel, that's usually May into the two weeks of June and in September and October. During these shoulder seasons, you can sometimes score some of the best deals on flights, lodgings, and packages. Enjoy the warm weather before the summer crowds hit or after they head back to school. September is a really good time to visit a Disney Resort.
"Book off-season especially for Disney travel. If you are willing to pull your kids out of school for a few days, this can be a big money saver!"
– Superoo Whiteglovetravel, who is also a travel agent specializing in Disney travel.
For winter destinations, early in the season and late in the season offer some of the best deals and fewer crowds.
Tip: Lake Tahoe is typically thought of as a winter destination, but it is chock full of fun for families year-round.
Book airline travel for mid-week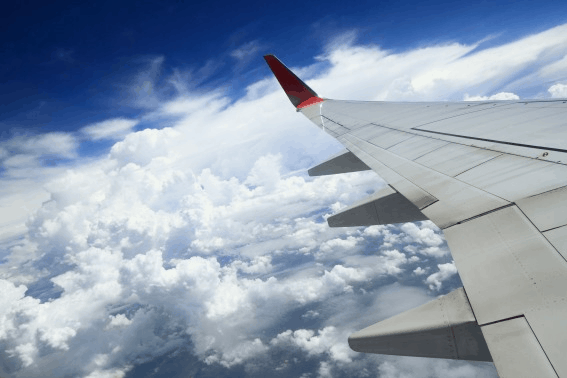 Photo by: Flickr/skyseeker
Usually the best air travel rates are Tuesday, Wednesday, or Thursday. Fortunately, many airline booking sites allow you to see rates on other days of the week close to your selected dates – if you indicate that your travel dates are flexible. Minimize checked bags and find out whether it costs more to pay overweight charges for a very large bag or to pay to check multiple bags. Each person has a bag allowance, so pack accordingly.
Looking for tips on how to travel light with kids? We have all the tips for carry-on only trips.
Reaping rewards diligently
Don't let any of your travel rewards go to waste. Sign up for frequent flyer miles on airlines, loyalty programs with hotel chains, and make sure that your credit card is giving you cash or point rewards that can be redeemed for travel. You're spending money anyway, make sure you're getting something back for it. Our blog editor shared all her tips on how she took a family vacation to Hawaii for $11 per person.
"You can get a credit card for a specific hotel or airline and get free hotel stays and airline flights. I have a Hilton card and have enough points to stay a long time in Hilton properties for free, just for charging those everyday products that we all buy anyways."

– Superoo arial
Exploring from home in a grand way
The idea of staying at home and exploring nearby can be a lot of fun by intentionally make it a vacation. Make a pact with the family that no one will do errands. Plan an entire week of fun outings. Poll the friends or ask Trekaroo families about off-the-beaten-path places to visit within an hour or two drive from home. Be surprised at some of the fun places you might uncover. To make yourself feel like you're truly on vacation, eat out if you don't feel like cooking and even hire someone to clean your house while you're out doing something fun.
Looking for a budget family vacation? Check out these 15 cheap vacation spots.