It's the New Year and time to get out and have an adventure with your family! We know all about tight budgets, pinching pennies, and sometimes the cost of travel can be very immobilizing but if you will consider traveling on just one tank of gas and finding adventures for cheap, it can make for a day filled with fun memories with your kids. Here are some ideas for places to enjoy by traveling on one tank of gas from the San Diego area.
Palomar Mountain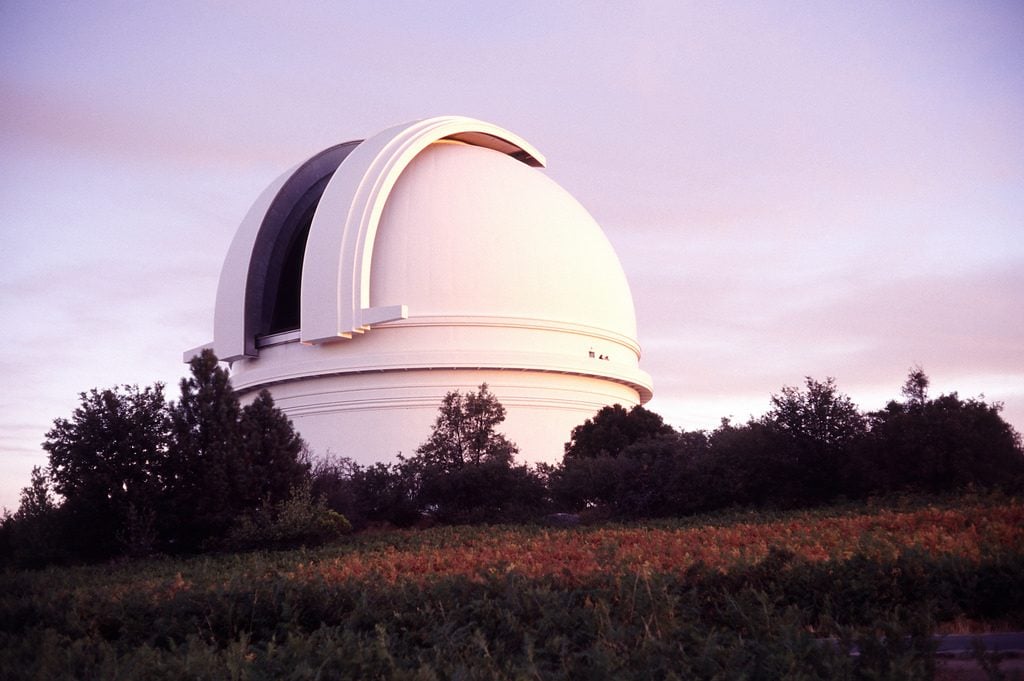 Photo by: Flickr/Matthew Hunt
Any time our family can get away, our favorite places to visit are outdoor areas that have spaces to run, sticks to pick up, and fresh air to breathe. Our family loves to play "Base Tag" anytime we are in a forest. My kids hide behind rocks and trees and try to make it back to "base" before daddy can tag them. Approximately 70 miles from downtown San Diego is Palomar Mountain State Park, a pine-forested mountain area at 6,000 feet in elevation, with picnicking, hiking, camping, fishing, biking, and more. The highlight of this area is the Palomar Mountain Observatory where families can look at the 200-inch Hale Telescope and watch a video on its inner workings. On your way up or down the mountain, be sure to stop at Bates Nut Farm in Valley Center for some delicious farm treats, or see living history at Mission San Antonio de Pala on Highway 76.
Julian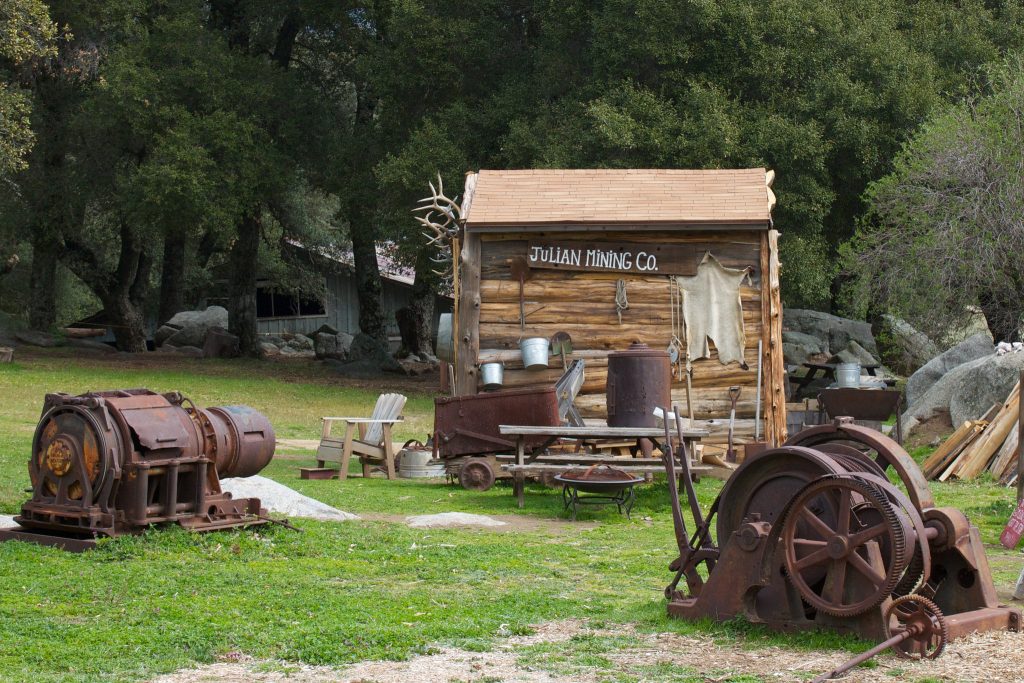 Photo by: Flickr/Gerry
This little town is known for its pies, antique stores, and fresh-grown, crisp apples. An hour drive from downtown San Diego will take families to this quaint and cute village. Train rides, mining tours, and panning for gold will have kids searching for that elusive treasure and talking about it for years to come. My boys quickly learned to swirl the gold pan just the right way to make the heavy gold flakes stick to the bottom while the lighter stuff washed away. They talked about their treasures all the way home. If you want to find some fun adventure mining, visit the Julian Train & Gold Mine, Eagle Mining Company, the Julian Mining Company, or the Julian Pioneer Museum. Make sure to finish the day by devouring a delicious slice of pie!
Cabrillo National Monument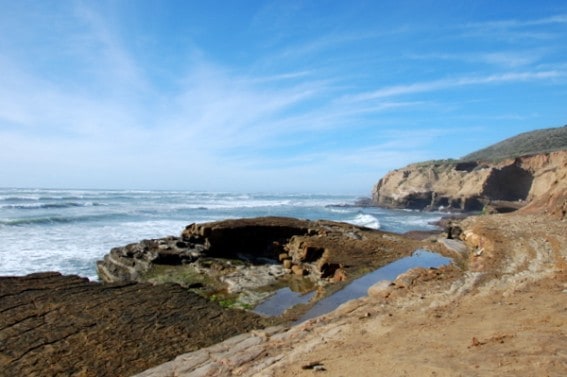 Families on Trekaroo are singing the praises of the Cabrillo National Monument because of the incredible views of the San Diego Harbor, downtown buildings, and the glittering Pacific Ocean. The Old Point Loma Lighthouse is like a beacon for children who love running to it and viewing the historical facts and replicas. Families can climb the steep spiral staircase to the viewing platform above. Check the tide charts before going and enjoy the sea life in the tide pools below the lighthouse or take a stroll along the steep wave-weathered cliffs and enjoy the wild views of a seemingly never ending Pacific.
Torrey Pines State Park and Beach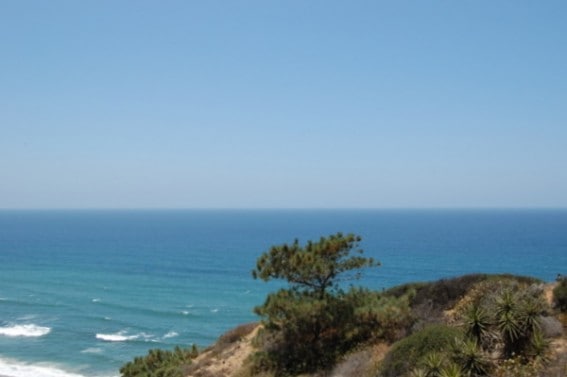 There are too many gorgeous beaches in the San Diego area to list, but the beach below Torrey Pines State Park deserves special mention. It is extra beautiful because the cliffs and hills above it are home to the rarest pine tree on the planet, the Torrey Pine. Families love exploring the hiking trails which feature sweeping vistas of Torrey Pines State Park which hug the Pacific. After exploring the hilltops where the Torrey Pines are, head down to the beach to enjoy some time in the sun and play in the water.
Escondido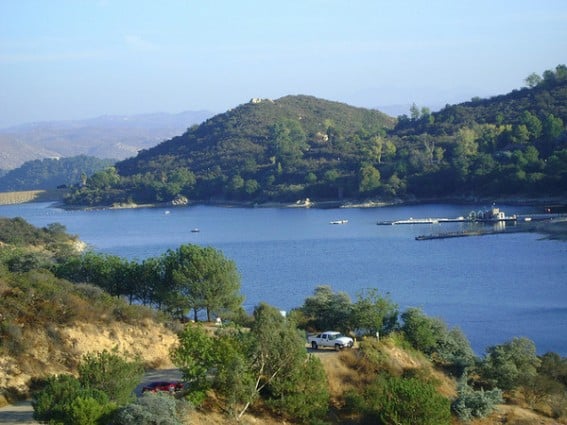 This North County city has several claims to fame, such as being home to the San Diego Zoo Safari Park (a 4.5-star activity for Trekaroo families) and the EscondidoChildren's Museum. My husband grew up in this city and eagerly took me to Dixon Lake while we were dating. Located just north of Escondido, but unknown to many residents, this man-made small lake boasts great bass fishing. Families will enjoy picnicking on the grass, getting out some energy on the playgrounds, and even renting a rowboat for a cruise around the lake. Camping, rock-climbing, and bike riding are other fun activities for families to enjoy. Many people enjoy parties and get-togethers at this outdoor park on the weekends, so if you want a less crowded experience, visit on a weekday.
Carlsbad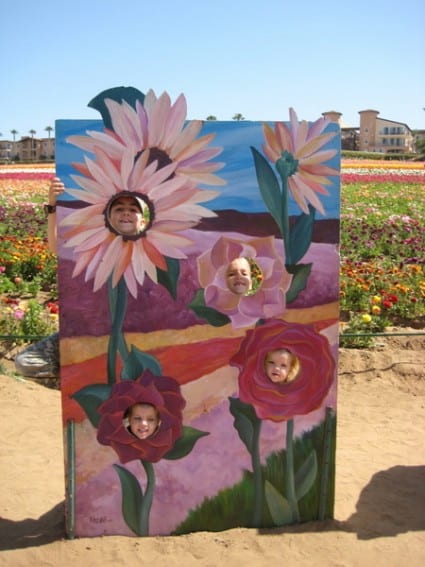 The beach town of Carlsbad boasts so many activities for families, that one day there might not be enough. My kids recently spent a couple of hours touring the Museum of Making Music where they got to play real instruments and learn about the history of music. When we visited the Flower Fields last May (open seasonally) my parents were just as delighted in the gorgeous blooms as my kids were, when they weren't running through the Sweet Pea Maze. LEGOLAND is the biggest pull for families, and I must say that the Star Wars section of MiniLand is not to be missed. If your day-trip turns into an overnighter, consider a stay at the West Inn & Suites. My family recently had the opportunity to stay at this family-friendly property and really enjoyed our visit. You can read my full review of the West Inn & Suites on Trekaroo.
Coronado Island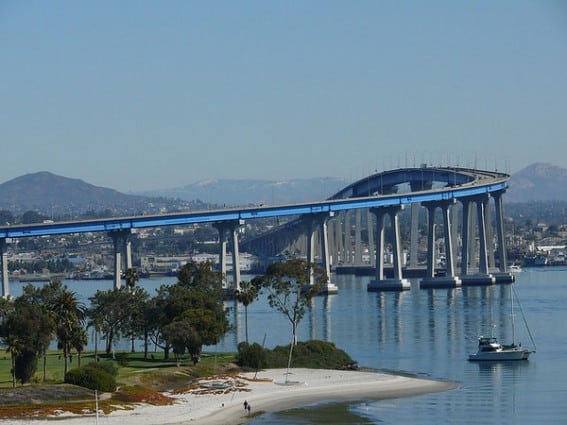 The thrill of driving over the large, iconic bridge to Coronado Island is just the start to a great day of family fun. Trekaroo families have called Coronado City Beach the "Best Beach in Southern California." That is saying a lot considering there are hundreds of miles of beautiful coastline in California! I guess the soft sand, free parking, and pretty shells go a long way in making a beach great. The Coronado Ferry Landing is a fun shopping and eating destination. Trekaroo user sunnysd365 recently shared her family's favorite activities on Coronado Island. Their highlights included biking and scootering on the beach boardwalk, walking down Orange Avenue, visiting the historic Hotel Del Coronado, playing at Spreckels Park, and enjoying delicious treats at MooTime Creamery and Café 1134.
Wherever you decide to go on one tank of gas this year, let it lead you to great adventure and fun with your family. We'd love to hear about it!
Want more San Diego fun? Check out
Top 10 Things for Families to do in San Diego with Kids
Top Kid Friendly Hotels in San Diego – Voted by Parents
Best San Diego EAT spots with kids
Fun Activities For Toddlers in San Diego
---