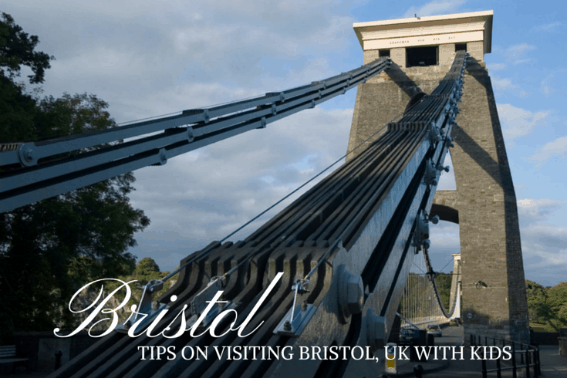 An easy two-hour train ride from London's Paddington Station and just 20 minutes from historic Bath, Bristol is a great place for families to spend a couple days while exploring Britain. Filled with rich, medieval history as well as plenty of modern shopping and attractions, this city's identity is tied to being a historic port, medieval city, and modern college town. Here are a few "can't miss" experiences to enjoy while visiting Bristol with kids.
Good to know: If you are interested in getting the lay of the land and a general overview of the city's history and major attractions, there is a hop on/hop off city sightseeing tour bus which takes passengers around town.
Brunel's SS Britain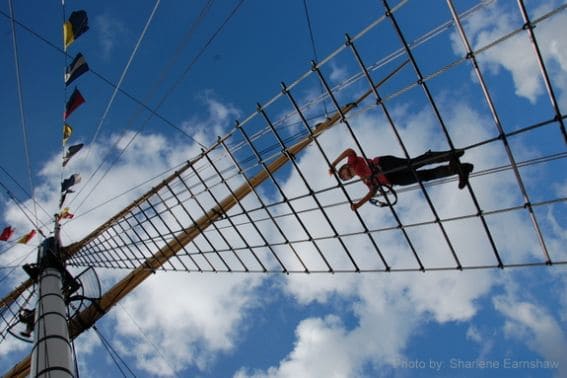 Located at Bristol's historic dockside, Brunel's SS Great Britain is a fantastic interactive museum set about a former passenger steamship. The ship is set to look just as it did during the Victorian era with immersive exhibits which give visitors a glimpse at what life was like aboard the former passenger steamship. The museum does an excellent job of bringing history to life in a very fun and engaging way. Kids will love seeing "rats" scurrying in an out of crevasses, discovering sea sick passengers, and checking out what the chef is preparing in the kitchen. Up on the deck, brave sailors can sign up to "Go Aloft" by strapping into a harness and climbing the huge mainmast. The experience is fun and exhilarating- it definitely feels higher at the top than it looks from down below!
At-Bristol Science Centre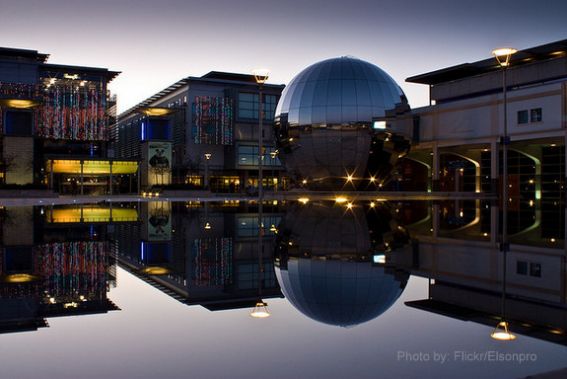 A short walk from the SS Britain is the At-Bristol Science Centre, a hands-on science museum that encourages kids to have fun while learning. Kids can take a walk through the digestive system, see what life is like inside the womb, check out what's behind their skin in the body mirror, and journey through space in Britain's only 3-D planetarium. One of the highlights is an animation exhibit where kids can trace cells, create story boards, and even use stop-frame animation to create their own cartoons.
Clifton Suspension Bridge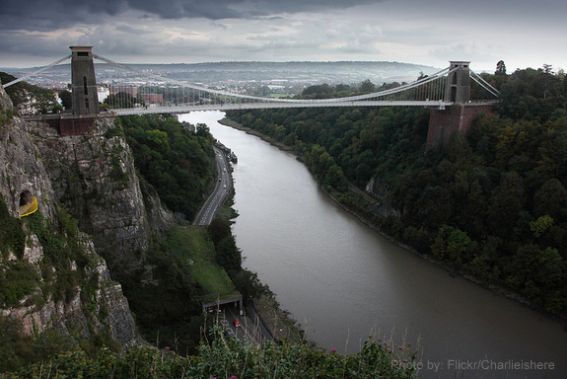 Celebrating its 150th anniversary this year, the Clifton Suspension Bridge is the pride of Bristol. Sure, you can drive across the bridge but to get a true idea of the size and scope of this engineering feat, I encourage families to walk across it. The gorge is quite lovely and a small museum and gift wait for you on the other side. After your walk, head to the Bridge Cafe in the Avon Gorge Hotel for lunch or afternoon tea. Views of the gorge from the patio are the best in all of Bristol.
Bristol Zoo and The Wild Place Project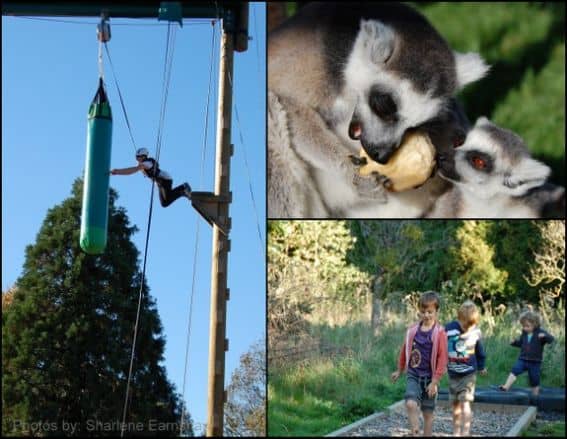 The Bristol Zoo is one of the city's most popular attractions. It is home to over 300 mammals including lions, gorillas, and various species of monkey. While it is certainly worth a visit for any zoo-loving family, those with limited time in Bristol looking for an animal-centric experience that is quite different from what they might find at home should head out to the zoo's new "The Wild Place Project." Still in its infancy, this special place combines wildlife with outdoor play in a natural environment. At the Discover Madagascar exhibit, guests walk amongst curious lemurs and African pygmy goats, both of which scurry by your feet. The opportunity to feed a lemur, as well as okapi and red river hogs, can be purchased for an additional fee. The Barefoot Walking Trail, which kids can't seem to get enough of, encourages little ones to take off their shoes and feel all sorts of natural sensory experiences underfoot. One of the most thrilling experiences for young adventurers is the park's Leap of Faith structure which features climbing challenges, a massive swing, and the Leap of Faith climb/balance/leap challenge. The park's commitment to combining adventurous play, hands-on experiences, and wildlife education is truly a stroke of pure brilliance.
Stay here
The Bristol Marriott is a great place to call home base while exploring Bristol. It is within walking distance of a nice park, the water, shopping, and all of the hot spots on the cobbled streets of historic old Bristol. Family rooms are available and are quite spacious by European standards. Kids will love the indoor pool and parents will appreciate the convenience of a hearty hot breakfast being offered on site.
For more information of exploring the Great Britain with your family , head to Visit Britain.com.
Disclosure: The author visited Bristol as part of a media tour with Visit Britain. The hospitality was appreciated but all opinions are her own.