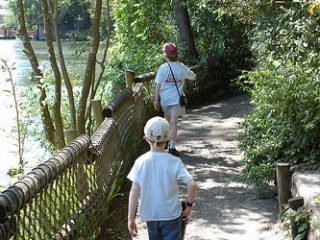 Disney Theme Parks offer an unsurpassed entertainment value. Millions of families flock to the parks yearly because of the magic and amazing family experience. The problem with all of those folks visiting is that sometimes (especially around Christmas, Spring Break and summer) the crowds can make for an overwhelming day in long lines for short rides, with kids who have even shorter attention spans. One of the things I love about Disney Theme Parks the most is that they are not just parks full of concrete and rides, they are full entertainment experiences, down to the very last detail. Here are some different activities your family can enjoy in Disney Theme Parks across the world that offer little stress, little line waiting, and a ton of fun no matter how long the lines may be.
Hidden Mickeys
I spotted my first "Hidden Mickey" as a kid riding on the Haunted Mansion ride at Disneyland when I noticed the plates on one ghost's place setting were arranged in the shape of Mickey Mouse's ears! Although I didn't know it as a child, this subtle Mickey nod and many more just like it, are all over the Disney Theme Parks. The search for these icons has become a phenomenon, with entire websites, books, and even an iPhone App (yup, there's an app for that!) devoted to the Hidden Mickey madness. Whether or not you are ready for a full fledged scavenger hunt race with clues, maps, and apps, or just looking for a fun way to distract a couple of tired little ones in a long line, start searching for Hidden Mickeys and you won't regret it!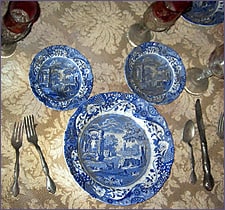 A close up of the first Hidden Mickey I ever spotted, in Disneyland's Haunted Mansion. Photo Courtesy of Flickr/BestofWDW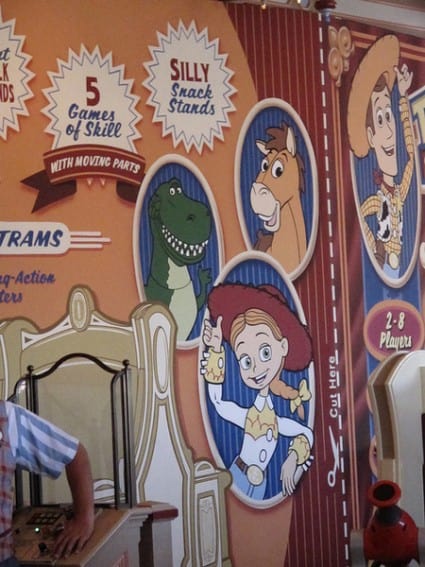 Catch this Mickey in line for Toy Story Mania. Photo Courtesy of Flickr/Loren Javier
Pin Trading
Pin trading is a very fun busy-day activity. The pin trading tradition began in 1999 and is a simple idea: if you own a Disney pin (only official Disney pins accepted), you can trade it with any cast member at any park and at any time for free! Pin-trading starter sets are sold in the parks (typically starting around $19.99 for a lanyard and a few pins), or you can buy just a single pin to get the fun rolling. Your family can decide to save up certain characters, gain a collection, or just have fun getting new pins at any stop around the park. All cast members wear lanyards with a variety of Disney pins attached to them, and if you have one to give, they are obligated to take it and offer you your choice of pins in return. As a special bonus, kids 3-12 alone can trade with cast members wearing a teal/green lanyard- they are specially designated for young guests only! You can find more information on the official pin trading site.
Tip: Before we started pin trading in the parks, we bought a lot of miscellaneous pins on eBay. Since we weren't worried about getting specific pins, the inexpensive price was lovely and we had plenty of pins to trade away.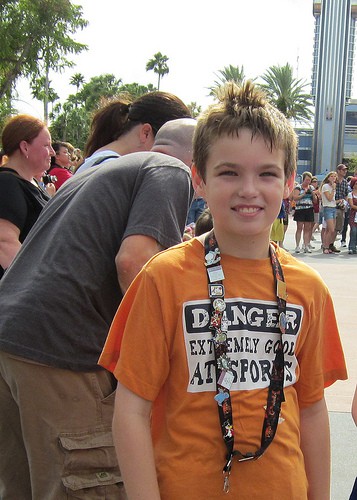 Ready to swap some more pins. Photo Courtesy of Flickr/wjarrettc
Character Autographs
Although lines to meet characters can get long on a busy day, they aren't near as long as the major attractions. Buy a small notebook and a pen and take them with you on your next trip to a Disney Theme Park to make the meet and greet experience even more fun and memorable. (They also sell Disney branded notebooks at almost every store in the park.) When your child gets the chance to meet a Disney character, have them sign her book! Kids love collecting the signatures of their favorite characters and it is truly one of the cheapest and most durable souvenirs that you will ever buy. Your collection can start small, but many people find that they start hunting out more and more characters missing from their autograph books to complete their collection. A list mapping out where the characters are located in Disneyland is available, but if you are at a different park and in search of a particular character, just ask a cast member; they are incredibly helpful!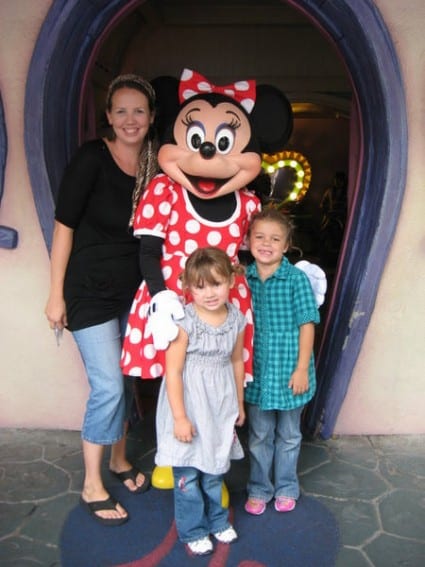 Meeting with Minnie in front of her house.
Open Play Spaces
Every Disney Theme Park across the globe has some sort of open play space for your kids to get some energy out. These breaks can be invaluable during peak visiting seasons when the crowds can seem overwhelming and intense for small kiddos. Since these play spaces are not as "thrilling," there are usually less people and more time for your kids to just run around and play.
At both Disneyland and Disney World's Magic Kingdom, enjoy a quick boat ride to Pirate's Lair on Tom Sawyer Island, to explore a path-ridden forest full of adventure, fun and discovery. Disney California Adventure offers the Redwood Creek Challenge Trail while Hollywood Studios' "Honey I Shrunk the Kids Movie Set" is a great running space in the midst of a park that (mostly) appeals to older kids. Animal Kingdom's Boneyard offers a shaded place to sit down and dig through some relaxing sand! Epcot's numerous pavilions have space to run and play, particularly the Image Works attraction which gives kids the chance to use their bodies and imaginations in some serious total-body-play. There are also a variety of smaller play spaces tucked in Disney Theme Parks and a more typical playground at all of the resorts at Disney World. If in doubt, ask a cast member for a place for your little one to run and they will point you in the right direction.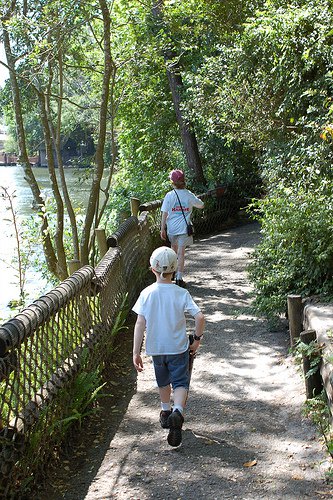 Room to run and play on Tom Sawyer Island. Photo Courtesy of Flickr/qwrrty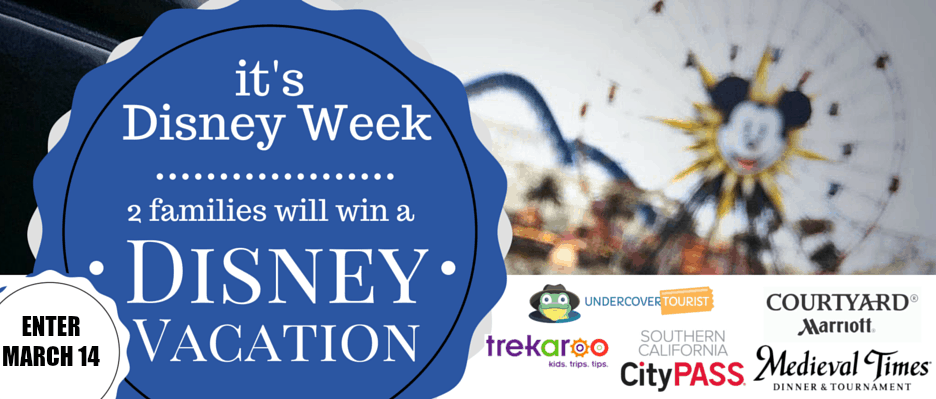 Enter to win a family vacation to Disneyland or Walt Disney World! Plus check out lots of new content for Disney Days 2016!