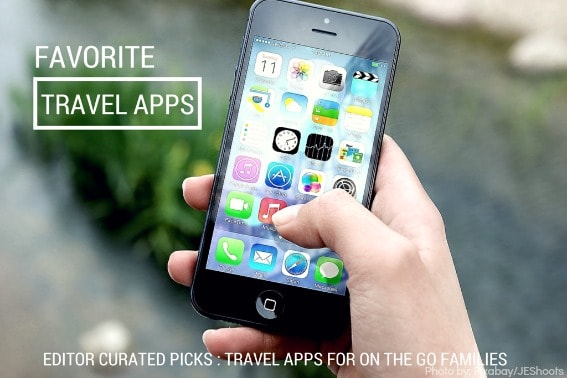 This is a Paid Endorsement. All opinions are my own.
Last spring, we rounded up the best apps for traveling with kids. This list included games, entertainment, and distractions for travel days, but what about those tools we need as parents? Read on for our Trekaroo editors' picks of best travel apps for families that help Mom and Dad get from Point A to Point B.
Sponsor Spotlight – RoamRight:


RoamRight protects traveling families – plain and simple. Whether you are taking the kids to Orlando for a fun family vacation or exposing them to another culture entirely, RoamRight has a travel insurance plan for you. With an award-winning mobile app that includes medical and safety information, as well as several policies that allow for one child per adult at no additional cost, RoamRight travel insurance is here for you – and your family.
Find them on their website,  Facebook, and Twitter @RoamRight. 
RoamRight
Be a smarter traveler!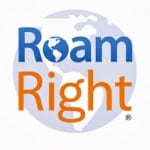 With the RoamRight app, RoamRight insurance policy holders can keep track of claims, get weather alerts, and securely store their travel documents, but anyone, whether a customer or not, can use the app's translation and drug equivalency features. Our favorite: inserting medical translations so we know what the heck medical professionals are talking about. For policy-holders, the app's country risk ratings help parents know up-to-date risk alerts for countries around the world.
We recently reviewed the RoamRight app and really loved it; read our full review. 
---
Gas Buddy
Find the cheapest gas on the go!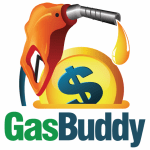 This app uses gas price information provided by real users to help everyone save money on gas. Parents can find the cheapest gas by zip code or city, or simply click on the 'find cheapest gas near me' option. When you record gas prices, you're rewarded with awards, but no matter what, you can be sure you're filling up with the biggest savings.
---
Hotel Tonight
Last minute deals on great hotels.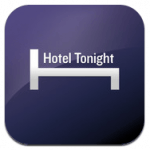 Hotels often have rooms sitting empty each night. They want to sell them…and will sell them cheap. All you need to know is where they are. If you're looking for a hotel room at the last-minute, score deals here!
---
FlightStats
Take control of your travel day!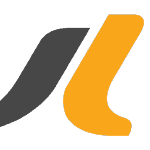 We love FlightStats because this one app can take the place of multiple airline-specific apps in your phone. No, you can't check in via FlightStats, but you'll get real-time updates on arrivals, departures, and gate changes for multiple airlines. We love the graphic that shows any flight's progress through the air.
---
Trekaroo
Finding kid friendly fun on-the-go.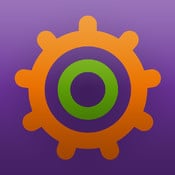 We know we might be a little biased when it comes to this particular app, but in all honesty, even us editors regularly use the Trekaroo app to help us find kid-friendly activities while on the go. Scoring the inside scoop from parents who have been there makes navigating new terrain a breeze. Need a park for your little ones to stretch their legs? Parents share their favorites. Curious if there is any free kid-friendly fun near you? The app can be filtered based on the ages of your kids and the price point you are willing to pay for family fun.
Read about the full features of Trekaroo's iPhone app.
 FREE
---
Tom Tom USA
The best in navigation.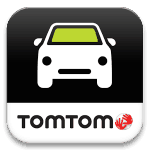 Get directions even when you can't get a WiFi or 3G or 4G signal! This navigational app works with a GPS signal, and can get you where you need to go even when traffic delays or detours arise. It's not cheap, but 70 million users believe it to be the best out there, including our own editors.


$24.99 and up
---
Tip Calculator
The quickest, prettiest, and handiest tip calculator ever!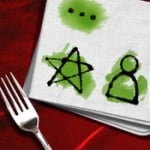 For the math-challenged among us, I love that this free tip calculator can calculate any tip amount (you input the percentage you want to leave) in seconds. Plus, you can split the bill and the tip with the same app, perfect when dining out with friends or extended family.
---
Glympse
Share your location with friends.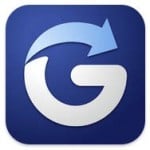 With Glympse, travelers can literally pin where they are at any given moment, and share it with another. Stuck in traffic? Use Glympse to give an update on your status. Waiting in a long line at the airport? Ditto. We use it for our teen son, too: he has to send us a 'glimpse' when he's out with friends. Pins disappear after a set time period.
---
Waze
One of the world's largest community-based traffic apps.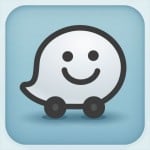 Waze uses GPS navigation technology, but what sets it apart from the others is the large community of users, updating traffic alerts and accident reports in real-time. We use Waze in city situations, when we know traffic delays could be a factor. Save time commuting, or just save gas with less drive time on unfamiliar roads.
---
AirportParking
Find discounted airport parking at over 100 airports!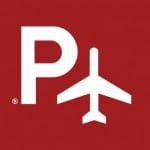 Our editors use AirportParking to find the best deal before arriving at the airport with a car. Parents can reserve a parking spot directly on the app after comparing parking lot prices, locations, and user reviews.
 FREE
---
TripIt
Organize all your travel plans in one place!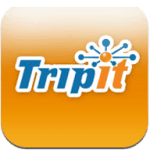 With TripIt, parents can forward their travel confirmation emails from airlines to the TripIt email address, and it will automatically upload all your travel plans, creating a customized itinerary. The pro version will also keep track of your loyalty programs.
FuelCaster
The gas price predictor.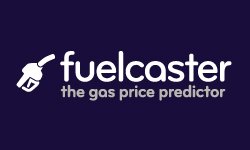 By doing a little pre-trip homework and checking gas prices as you drive, you will be surprised at the fluctuations in prices from state to state. Largely based on state tax and means of transport to a particular area, gas prices can drop once you cross a state border. Fuelcaster.com by Esurance lets you put in a zip code to get gasoline prices in that area. Read our review!
 FREE