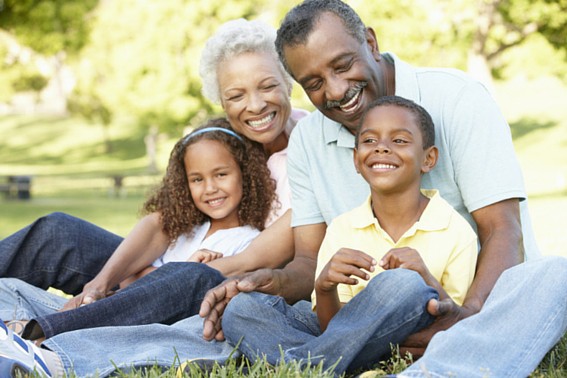 Travel Photo by: Bigstock/monkeybusinessimages
Bringing the kids and the grandparents along on a trip can muddle the strategy involved in choosing a good hotel. You definitely still need kid friendly, but you also need to look for a hotel with perks that will appeal to an older generation, including space to spread out, comfort, and ease. The Trekaroo family has stayed at countless hotels and resorts across the nation with multiple generations. Here are some of our best recommendations for hotel chains that cater to multigenerational families.
The Best Hotel Chains for Multiple Generation Travel
Embassy Suites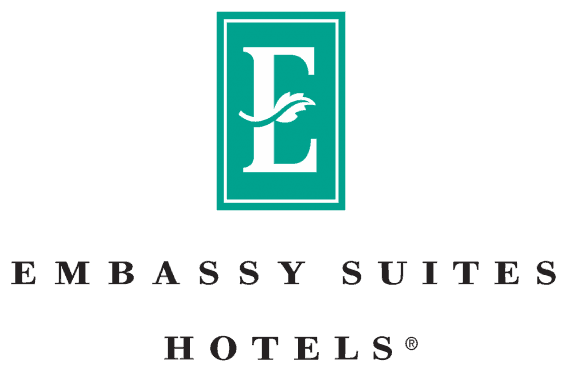 Trekaroo families love Embassy Suites for multigenerational travel, in fact, it was unanimously voted as a favorite among Trekaroo writers. Check out why Embassy Suites is a perfect fit for families:
Free cooked-to-order breakfast. And I don't mean stale muffins "continental." We are talking omelets made to order, pancakes, breakfast potatoes, bacon, oatmeal, pastries, fruit, and so much more. You'll really be able to fuel up for the day; a huge cost saver for families with growing kiddos. Picky toddlers will enjoy getting to choose breakfast while older generations can fill up with a hearty breakfast at their own pace, not having to wait on the little ones.
Standard two-room suites. That's right mom and dad, there is an actual door between you and your kiddos (on a pull-out sofa) allowing you time with your spouse, time to work, or just plain time to yourself. This also gives multigen families a chance to enjoy the communal living area without having to constantly spruce up or have people sitting on your bed during hotel stays. Two-room suites are standard, and 3-room suites are offered at many properties making it a perfect set-up for multigenerational families who want to share the cost of a room.
Complimentary Evening Reception. After spending a day sightseeing, wind down from the evening by enjoying complimentary alcoholic and non-alcoholic drinks (and snacks!) for all hotel guests. This option can be perfect for older generations who are used to an early dinner time. They can snack while toddlers wake up from their late afternoon nap getting ready to go.
With over 200 locations across North America (and in most major cities across the United States), there is a location near your next family reunion or multigen getaway.
As part of the Hilton family of hotels, the Hilton HHonors royalty program makes earning free stays & rooms easy.
Check out some of Trekaroo's best-reviewed Embassy Suites:
Williamsburg |Oceanfront-suites in California | Downtown Philadelphia | Albuquerque
Fairmont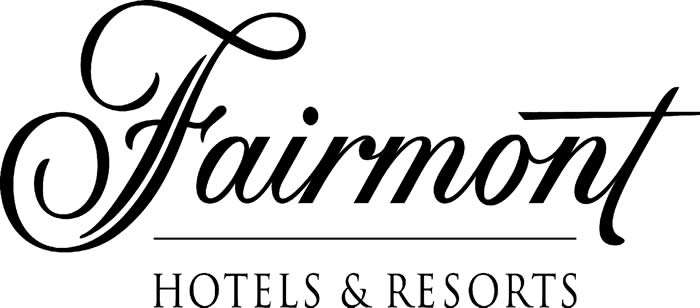 Coming in a very close second place was the Fairmont chain of hotels, located around the globe. This luxury chain caters to the older generation with ease and meets the varying needs of families traveling with kids at the same time.
The iconic Fairmont properties are often just as beautiful as the cities and regions they reside in. These hotels aren't just places to sleep at night, they are full resorts with plenty of room for your family to explore.
A wide variety of restaurants on most properties – from casual to fine dining – means that the unique appetites and desires of each generation can be met while staying on-site. Plus, kids eat free! At all Fairmont hotels, children aged 5 and under eat free from the children's menu while kids aged 6-12 eat for half price when ordering from the regular menu.
Luxury Golf Destinations. Many Fairmont properties across the globe are attached to Fairmont owned & operated golf courses, some of them legendary, that generations have pined after for decades.
Kids Activities are offered at nearly every single Fairmont. From history scavenger hunts to pool parties, dive-in movies, fireworks, stories by the campfire, there is something for every child.
On-site kid's clubs mean older generations can enjoy adult time without guilt. During off-peak seasons, kids' clubs are often included with the resort fee.
A variety of room types are offered at different properties, including many that boast connecting parlors for large groups.
Consider an upgrade to the Fairmont Gold for access to their lounges, a perfect meeting place for multigenerational families while snacking over breakfast, pre-dinner snacks, or after-dinner desserts. A variety of games, TVs, DVDs, and other extras, including private check-in and out, are also included in Fairmont Gold.
Check out some of Trekaroo's best reviewed Fairmont hotels:
Chateau Whistler | Banff Springs | Chateau Lake Louise | Scottsdale Princess | Copley Plaza Boston
Hyatt Regency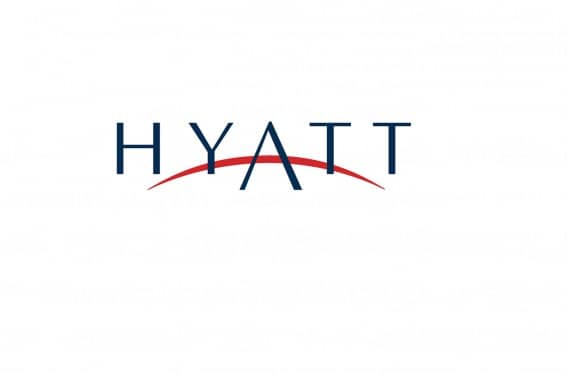 We love Hyatt hotels for the luxury we expect in choosing a premium brand, as well as the convenient family-friendly options that cater to groups of all shapes and sizes.
The room layouts at Hyatt locations are extremely flexible. We've stayed in rooms that connect to full-kitchened parlors, separate condo-style rooms with their own fireplace, full kitchen, and private pool, to standard, connecting rooms. Hyatt (and especially Hyatt Regency) knows flexibility.
The rooms at Hyatt House are pretty much what you'd expect in a house: multiple rooms, separated by doors, full kitchens, and plenty of space to congregate in.
Free WiFi at all locations means that grandparents can browse through their Facebook, watch the Netflix shows they love and know, or play a round of PokemonGo! with their grandkids in the lobby.
Hotel locations are often central to a city's attractions. This means less time in and out of cars/taxis, and more time enjoying your vacation.
Numerous on-site restaurants and coffee shops, all boasting kid's menus, are at each location. Hyatt House locations offer complimentary breakfast, including make-your-own omelettes!
All generations will love the incredibly comfy beds and linens.
Many of Hyatt's pool complexes are vast, offering shady cabanas for those wanting to avoid the heat, waterslides for the adventurous, and poolside food and beverage service for ease.
Park Hyatt Beaver Creek | Hyatt Regency Waikiki Beach | Grand Hyatt Washington (DC) | Hyatt Place Charlottesville | Hyatt Regency Huntington Beach
Extended Stay America

For multi-generational families traveling on a budget, we definitely recommend Extended Stay America. This economy chain doesn't boast as many bells and whistles, but you do get some fantastic perks that work perfectly for multigen travel.
Room rates actually go down after booking multiple days and/or multiple rooms! Hurray!
Comfortable, updated rooms offer a home-away-from-home feel with fully equipped in-room kitchen
Their ExtendedPerks coupon program offers discounts on hotel stays, local attractions, rental cars, theme parks, and more! Families can start saving on the very first visit!
Kids stay free per adult. This is perfect for large families who can keep 1-2 kiddos in their room and still get the free rate.
Complimentary grab-and-go breakfast is offered at every location making it easy for families to start the day whenever they wake up, without waiting for relatives. If the littles wake up late, they can take their breakfast to go in the car.
On-site laundry facilities means multigen families can pack light for road trips (and thankfully fit everyone in the car!) by doing laundry during the Extended Stay leg of the trip.
Other great amenities offered at most locations include free WiFi, complimentary shuttle service to restaurants & attractions (perfect for tired feet, old or young!), pools, and hot tubs.
Los Angeles (Glendale) | Salt Lake City (Sugar House) | Chicago (Itasca)
Featured photo by: Bigstock/monkeybusinessimages