We are reader-supported. When you buy through links on our site, we may earn an affiliate commission.
I typically take for granted the fact that I live in Florida and only have a short drive to the sugar sand beaches that can whisk me away for even just an afternoon of paradise. With so many amazing places in Florida to see, I've highlighted the top five cities you don't want to miss during Florida travel. Follow in our "Fun Family Florida Road Trip" footsteps and visit these top Florida Cities for Families.
Here's our top five:
5. St. Pete Beach, FL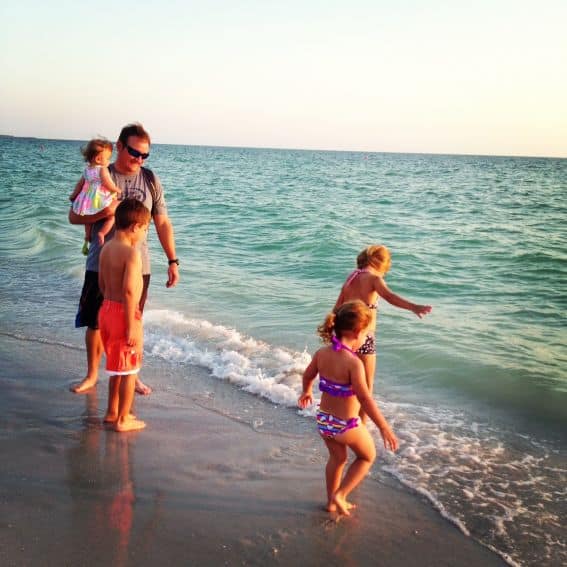 Sunsets and paradise, sugar sand beaches, and sunshine that lasts all day long. A charming city on the west coast of Florida, St. Pete Beach is a beautiful place to bring your family and enjoy Florida to the fullest. Many beach resorts and boutique hotels line the coast and offer families the chance to see sunsets each night and sunshine each day.
Explore St. Pete's kid friendly activities | restaurants | events

Stay: TradeWinds Island Grand Resort and Spa was an amazing place to kick off our road trip. The resort was kid friendly and definitely met the needs of all my family's vacationing desires. With three pools, beach access, a 200-foot water slide for kids, and sunsets that belong on a postcard, we were so glad that this resort fully anticipated every need of our vacation. We loved feeling as if we were thousands of miles from reality while we relaxed in our backyard. Read my full review of TradeWinds Island Grand Resort and Spa.

4. Miami, FL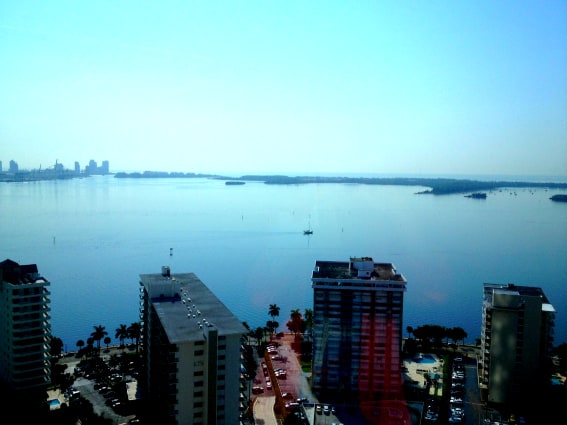 The iconic Miami art-deco scene and the picturesque Miami Beach just can't be missed. Drive around Miami and play tourist with all that Miami has to see. With everything from beaches to skyscrapers, Miami will not disappoint. Such a beautiful and vibrant city, Miami will offer your family so much to do while you stay for a day, a weekend, or a week.
Explore Miami's kid friendly activities | restaurants | events

Stay: The Four Seasons Resort was ideally located in the heart of downtown, so access to many kid's activities and the beach were a very short distance away. Pools, kid friendly activities, amazing restaurants, and all the amenities of home make this the perfect place to stay while visiting this amazing city in Florida. Ready my full review of Four Seasons Miami.


3. Daytona Beach, FL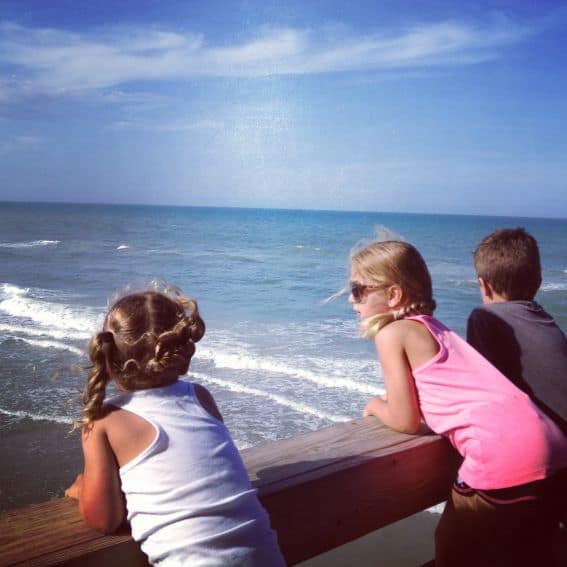 Known as the "world's most famous beach," Daytona Beach should be visited while in our state. With so many family friendly activities such as visiting the Daytona International Speedway, the Daytona Beach Boardwalk, the Ponce de Leon Lighthouse, or just taking your car on the beach, this could very well be the best vacation city for families in Florida!
Explore Daytona Beach's kid friendly activities | restaurants | events

Stay: The Shores Resort and Spa is located on Daytona Beach and only a few miles away from many attractions. This beachfront resort blends luxury and all the comforts of home into the perfect retreat. With Oceanside fire pits and s'mores after sunset, your family might want to make The Shores their annual destination for their perfect Florida vacation. Read my full review of The Shores.

2. Amelia Island, FL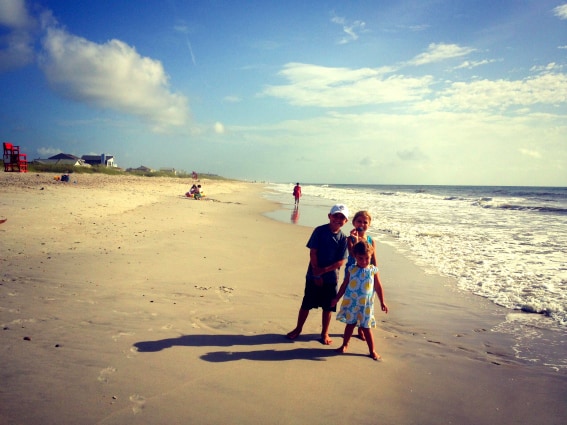 Learn a little history about Florida in the city of Fernandina Beach on Amelia Island, as there is over 400+ years of recorded history about this small island on the northern Atlantic coast of Florida. Whether you are looking for history, nature, outdoor adventures, or beautiful beaches, Amelia Island will not disappoint. This calm, historic beach town will be an adventure your family will enjoy and want to do again. Dont's miss these 29 things to do on Amelia Island.
Explore Amelia Island's kid friendly activities | restaurants | events

Stay: The Hampton Inn & Suites Amelia Island-Historic Harbor Front overlooks the Ferdinanda Beach Marina and is a few blocks over from the historic district with shops, galleries, and restaurants. Walk around the Victorian mansions and brunch at local restaurants. Only a few miles from the beach of Amelia Island, you'll enjoy your stay at the Hampton Inn while you soak in the rich history of these cities. Read my full review of the Hampton Inn & Suites.

1. Palm Beach Gardens, FL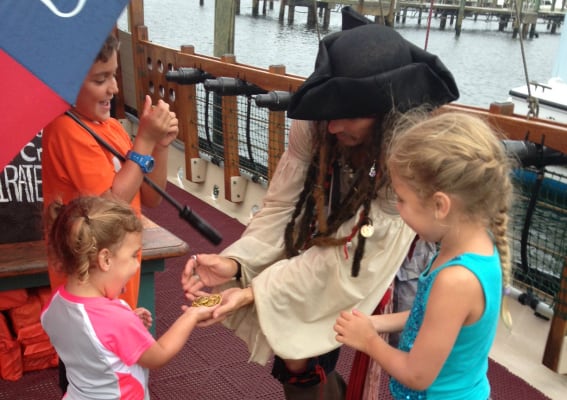 A hidden city by West Palm Beach, Palm Beach Gardens is the ultimate vacation spot for families. With the most amazing weather year round, and over half of the 56 sq miles dedicated to green space, this city will have you relaxing by the pool, the beach, on a golf course, or in a garden. Home to 15 golf courses, Palm Beach Gardens comes with the reputation of metropolitan ambiance along with wonderful dining and beautiful beaches that line the Atlantic coast.
Explore Palm Beach Gardens' kid friendly activities | restaurants | events

Stay: PGA National Resort and Spa is a hidden gem in Palm Beach County. Home to the PGA Tour Honda Classic, this family friendly (and world-class) luxury vacation resort has so much to offer the families that stay. With golf, poolside activities, a kids club, and luxury accommodations, this resort will have something for everyone. Enjoy lounging by the Wave pool, book a day at the spa, or play golf/tennis until your heart is content on their professional facilities. Come back to reality refreshed and energized after a stay at this resort. Read my full review of PGA National Resort.

The next time you plan to visit Florida, I would highly recommend a stay in any one of these fantastic cities. They all offer a different taste of what Florida has to offer its visitors. I hope you stay and enjoy Florida as much as we do.
When we got home from our trip, the kids had definitely caught the travel bug. They can't wait to get out more and explore the world. Perfect. Just what I wanted: four lifetime travel buddies!
Disclosure: The author received complimentary lodging and activities at some of these locations. She was not required to state any particular view; all opinions are her own.
Featured photo by: Shutterstock