From Charlotte to Greensboro to Raleigh and everywhere in between, the Piedmont region of North Carolina is bustling with vibrant city life juxtaposed against the enduring presence of nature. The diversity in landscape lends itself to a cornucopia of activities for kids from tikes to teens. With endorsements flowing in from parents who either live in or have visited the area, we've composed the superlatives of the region based on the votes from you, our wonderful Trekaroo families!
#1 Rated Place for kids in the Piedmont and Best place for kids to see the Animal Kingdom: North Carolina Zoo in Asheboro
The North Carolina Zoo is by far the most popular Piedmont destination on Trekaroo, with nearly twice the votes as the next most popular activity! With over 1100 animals, the NC Zoo boasts an amazing diversity of animals separated by geographical habitats, so there is something for every kind of animal lover. KMCole says, " My son prefers North America, because he loves Alligators and Turtles. My daughter prefers Africa, because she loves the elephants." As for the exhibits, many families share christinembyrd's sentiment that the "zoo has worked very hard to make the animals' areas as close to their natural habitat as possible." This also means large exhibit areas that are very spaced out, which leads to the nearly unanimous caution to wear your walking boots and bring a stroller!
Read or write reviews about North Carolina Zoo >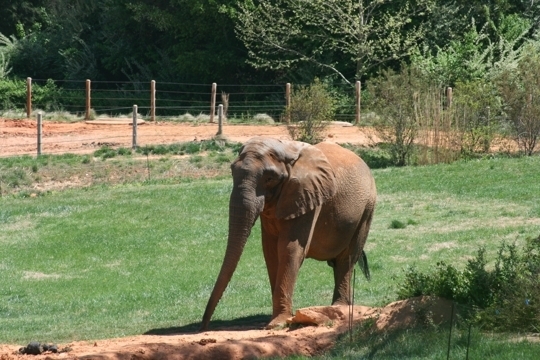 Photo credit: Trekaroo / NC Zoo
Best Science Museum for Kids: Museum of Life and Science in Durham
Lilkidthings says the Museum of Life and Science is "all about the outdoors." The museum combines interactive exhibits and places to get close to wildlife, like the butterfly and insect house. For the renaissance child, this museum may have almost too many possibilities: train rides, space exhibit, playgrounds (outdoor and indoor), and a dinosaur trail. Even children still learning to say Tyrannosaurus Rex will find reason to smile in this educational fun zone. TedsMom said, "We have already taken our one-year old son here twice because he had so much fun!" As TedsMom said, kids will enjoy going back again and again.
Read or write reviews about Museum of Life and Science >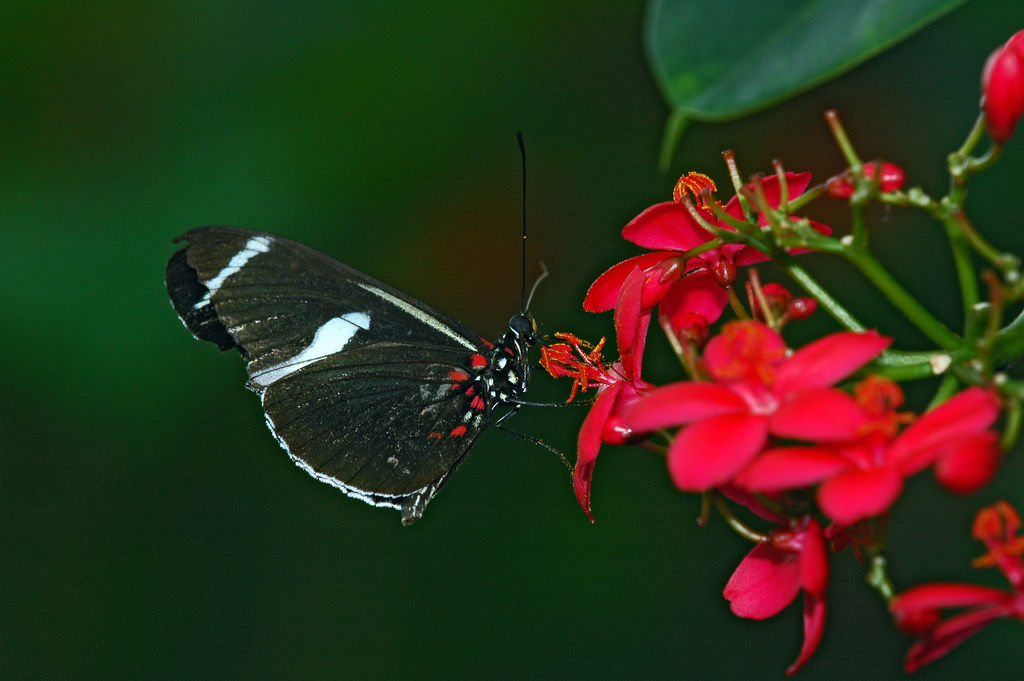 Photo credit: Trekaroo / Museum of Life and Science
Best Playground: Dan Nicholas Park and Campground in Salisbury
From searching for gems to a train ride on the Spencer Moose express, the Dan Nicholas Park is a playground's playground. "They have the most playground equipment I have seen since I was young," says KMCole. There is no dearth of activity at Dan Nicholas Park. Mayasmom says her daughter "loved the animals and the putt putt course." All of this fun comes reasonably priced, too. Carolinamama and her two kids had a blast for just one Andrew Jackson. "Three hours of fun for $20 is pretty good!" Trekaroo parents have unanimously given Dan Nicholas Park a five-star rating, which makes this a must-play destination when visiting the Piedmont Triangle.
Read or write reviews of Dan Nicholas Park and Campground >
Photo credit: Trekaroo / Dan Nicholas Park & Campground
The Best Amusement Park for Kids: Carowinds in Charlotte
Carowinds is the largest and highest rated amusement park by Trekaroo parents in the Piedmont Triangle. The rides are as high as the reviews, making Carowinds a thrill seekers destination. Even for those who don't love a zip and zoom through the air, there is still plenty of fun to be had. Krisco32 says, "The roller coasters are awesome, and little kids will love the Nick theme and characters." Some parents caution, though, that the park is geared towards older kids. However, as jpocock says, "The waterpark is fun for all!" As with most amusement parks, Carowinds can be a bit pricey, but there is definitely something special about this park.
Read or write reviews of Carowinds >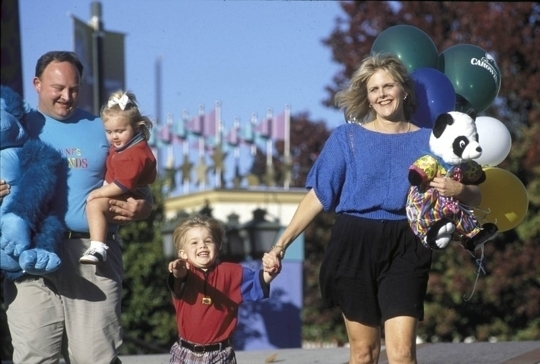 Photo credit: Trekaroo / Carowinds
Best Thrill-seeking Fun: NASCAR SpeedPark in Concord
M&M sponsored cars aren't the only reason kids are fans of NASCAR. Putting the pedal to the metal to cross the finish line is enough to get anyone's heart pumping, especially the aspiring professional driver. While nobody is hitting 200 mph at the NASCAR SpeedPark, the five, twisty kart tracks will keep your kids entertained for hours. Trekaroo parent bukosker says that there is plenty of fun to satisfy all ages, including adults, with activities like laser tag, mini-golf, and kiddie rides. Many trekaroo moms use NASCAR SpeedPark as a daddy-run daycare, like cinnamonsugah, "My husband took the kids here while I shopped at Concord Mills Mall." Tracie4 concurs that the "park is in a great location."
Read or write reviews of NASCAR SpeedPark >
Best Outdoor Attraction to Visit with Kids: Hanging Rock State Park in Danbury
Nature is the imagination's favorite playground and Hanging Rock State Park is one of the best play structures. Trekaroo parent asenic waxes nostalgic about this park: "I have such fond memories of going to Hanging Rock with my dad. I love the sandy beach they have to offer, the beautiful walking trails, waterfalls and scenic views." There is a network of trails with varying lengths to accommodate the varying sizes of legs doing the trekking. TMNbecky suggest the "shorter, easier trail to the waterfall," rather than the scenic trail to the top of the mountain for those traveling with kids. After the hike, kids will enjoy a dip in the lake. "The beach is worth the couple of dollars and perfect for the little ones in your group," mentions kikismom. No matter what path you take at Hanging Rock, your kids will be amazed at the sheer cliffs and waterfalls they see. And on those hot summer days, they'll enjoy a good splash in the cool mountain lake.
Read or write reviews of Hanging Rock State Park >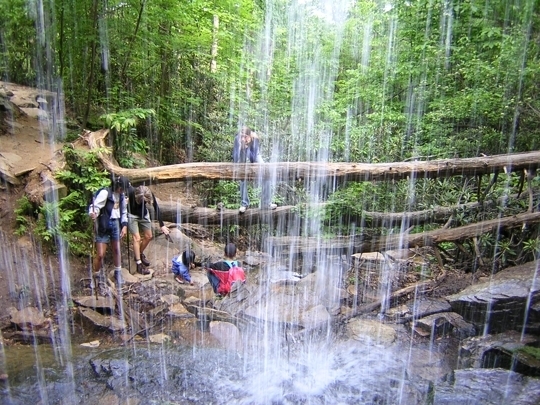 Photo credit: Trekaroo / Hanging Rock State Park
Best FREE Attraction for Families: North Carolina Museum of Natural Sciences in Raleigh
Dessia's two girls loved their visit to the North Carolina Museum of Natural Sciences. They really enjoyed "the room they get to dress up like all sorts of animals and insects." With four floors of exciting adventures to be found, there is plenty of space for excitement. "From dinosaurs to sea life to bugs, its an adventure from start to finish," says kitkat324. For families with ages and tastes as different as dinosaurs and butterflies, have no fear! Familiarycerz's four children ranging from 3-10, rarely find a compromise on museums, but the NC Museum of Natural Sciences was a big hit for all. With all the praise Trekaroo parents give to this museum, perhaps the most amazing part about it is that it's FREE!
Read or write reviews of North Carolina Museum of Natural Sciences >

Other Resources for the Piedmont Triangle in North Carolina:
Stephen Wanta is a contributing author on Trekaroo – a reviews site dedicated to exploring and traveling with kids to: CA | CO | DC | FL | HI | IL | MA | NC | NY | PA | TX | VA | WA