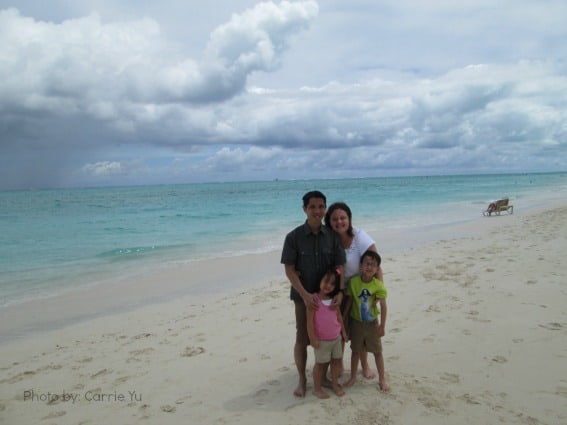 It was a scene that most of us are familiar with. Hundreds of people, most with coffee in hand, sitting at an airport gate surrounded by carry-on luggage and discarded newspaper pages. Tired parents, myself included, watching hyper children bounce around the chairs. But then, as our plane boarding time grew closer, something weird happened. Smiles began to break out on almost all of the weary travelers' faces. Conversations popped up all over the gate. People started trading stories about prior visits to our destination. Some travelers were returning for the dozenth time and were excitedly sharing stories with first time visitors. We were just a few hours from our beach paradise destination – we were all off to Turks and Caicos!
Beaches Turks and Caicos
When I heard that my family would be traveling to the Beaches Resort in Turks and Caicos, my first step in our travel preparations was to figure out where exactly it was that we were going. An internet search informed me that Turks and Caicos were a collection of small islands in the North Atlantic Ocean, near the Bahamas. I also read about the beauty of the beaches and the water on the islands, but the gorgeousness really had to be seen to be believed.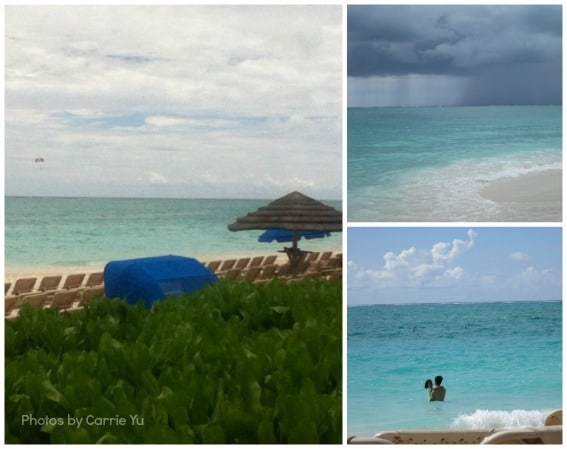 All-Inclusive Resort
This was our first time taking kids to an all-inclusive resort and we could not have  chosen a better place to start than at the Beaches Resort in Turks and Caicos. Beaches is designed especially for families, and the staff knows just how to take care of everyone. From the moment that we emerged from the airport and found the Beaches staff, we were taken care of as if we were royalty. Resort staff were always smiling, greeting us, and often asked to give the kids a hug as well.
The resort is just a few minutes drive from the airport, and my kids loved the fact that, as a British territory, the drive took place on the left side of the road! Upon arrival at the resort, we were met with glasses of fruit punch (with rum for me!) and chilled towels. Then, after the brief check-in process, we were whisked off to our home for the next four nights. The Beaches Resort is made up of four parts, each with their own distinct look and feel. In addition to the Key West section where we stayed, families can choose to stay in the French, Italian, or Caribbean Villages. Our suite in the Key West section was clean, bright, and spacious. Add to that the fact that housekeeping visited us twice per day to make sure everything was perfect, and this mom was in heaven.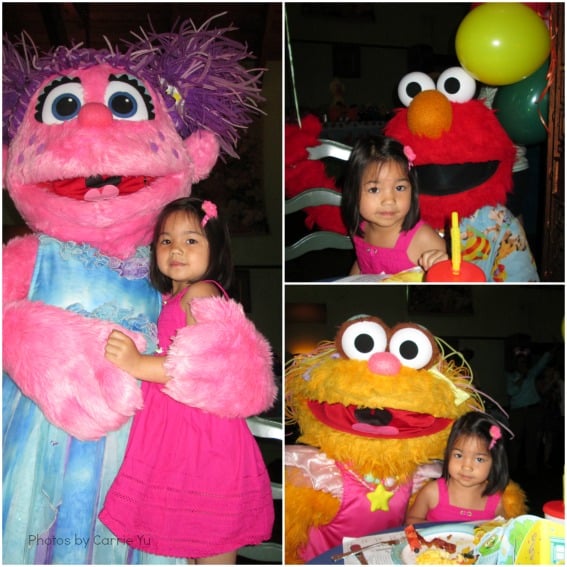 Kid-Friendly Fun
My daughter is a big fan of Sesame Street, particularly Elmo, so she loved that Sesame Street characters live at the Beaches resorts. Where else can you be on your way to swim in a pool and run into Big Bird out for a walk? In addition to running into our Sesame Street friends while we were out and about on the resort, my daughter and I had the chance to attend a Sesame Street character breakfast one morning. While enjoying a buffet breakfast, we had the chance to take lots of photos with the characters and give lots of hugs as well.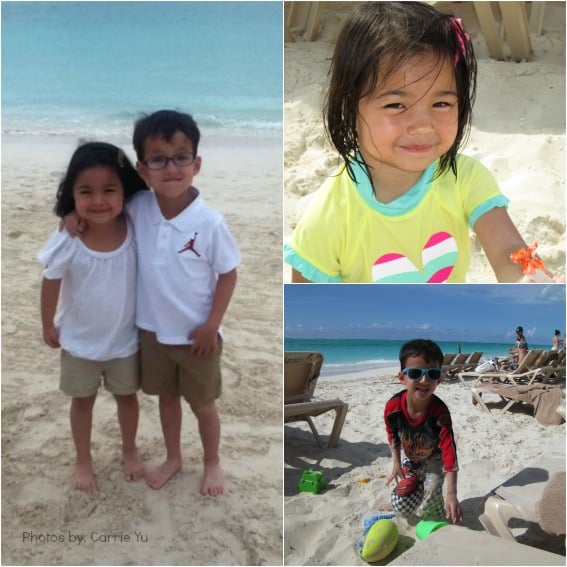 Before we arrived at Beaches, my husband and I had planned to make liberal use of Camp Sesame, the kids' club that is available for parents to drop off their kids during the day. It's included with the price of the resort, and so it seemed like a no-brainer to take advantage of this fun amenity for kids. However, we soon realized that there was just too much fun stuff that we wanted to do with our kids and never got around to dropping them off! Our days passed by in a blur of fun. Digging in the sand, swimming in the gorgeous ocean waters, enjoying the special kids' swim-up bar, floating on the lazy river, zooming down waterslides, splashing in the many pools, and enjoying leisurely meals in some of the nineteen on site restaurants. We also had fun playing chess with the giant sets set up on the grass around the resort, using one of the many Xbox systems in the Xbox lounge, and taking part in some rousing games of croquet.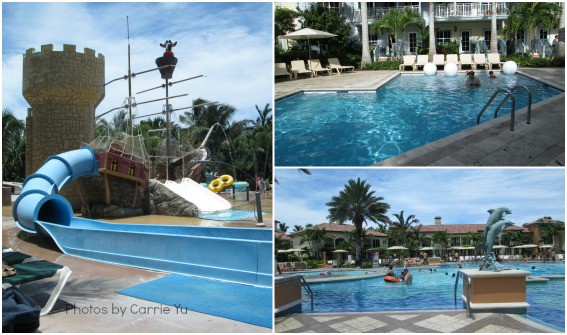 Before we realized what had happened, it was the last afternoon of our stay. We decided that Mommy and Daddy needed a night out, so we registered the kids with the club and dropped them off after dinner. The kids ended up being able to take part in a Sesame Street parade and other fun activities while we had a lovely dinner at the adults-only onsite French restaurant.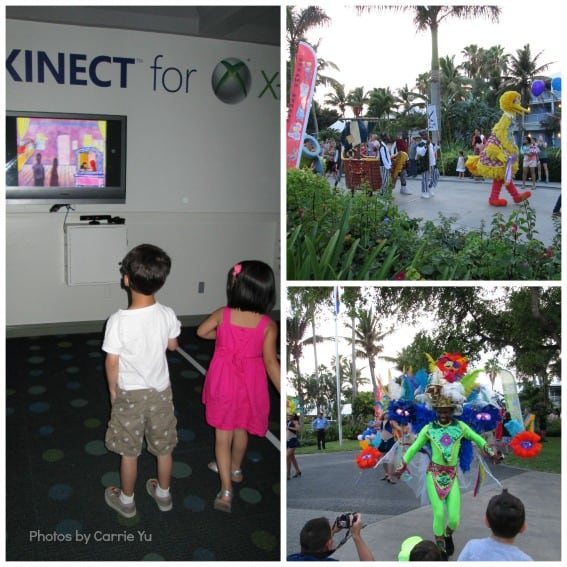 Pampered at Beaches Turks and Caicos
I completely understand why families love this Beaches Resort so much. During our stay I didn't have to cook or clean and I was able to spend my days just having fun with my family. If we wanted entertainment, there was always something going on at the resort. When we wanted to relax, we just pulled up a lounge chair at a pool or under an umbrella on the beach. We were pampered, well fed, and completely spoiled rotten at Beaches Turks and Caicos. We arrived at Beaches as a family in need of a vacation and left with priceless memories of fabulous fun in the sun.
Disclosure: as part of a media visit to Beaches Turks and Caicos, our resort stay and part of our airfare was complimentary.