Have you gotten a peak at Pixar's new movie – Brave?  Are you wondering what inspired Disney and Pixar to create a feature film set in Scotland with a feisty red-haired heroine?  Scotland is a land of wild beauty, lush forests, and spectacular castles – the makings of a grand fairytale.

It's no wonder that it was first the inspiration for the magical land of Harry Potter and now captures our imagination once again in Pixar's Brave.  A visit to this beautiful land will truly be a fairytale come true for your children.  Having raised three kids in Edinburgh, allow me to introduce you to the best of Edinburgh with kids.
Edinburgh is a perfect European city – historic, dramatic, walkable, and packed with places to keep tiny visitors, older siblings, and their parents entertained.
Photo by: Flickr/Daveybot
Fairy Tales (and History) Come Alive
Edinburgh is a compact city of some 400,000 inhabitants and tumbles from the volcanic Pentland Hills down to the sea; it is set around seven hills and offers astonishing views and enticing photo opportunities.  Towering over the city is Edinburgh Castle, a working fortress with resident soldiers, cannons to sit on, loads of space to run around, and a gun which is fired at 1pm sharp every day.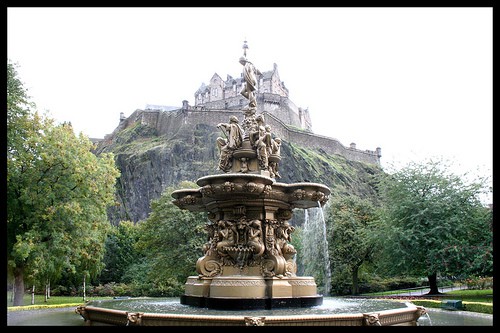 Photo by: Flickr/Greg.Road.Trip
Running down from the Castle Esplanade is the Royal Mile, a cobbled road straight out of a fairy tale with quaint buildings, mysterious alleyways, underground streets, and touristy shops.  It's largely pedestrianized and you can work off some energy by skipping all the way down to the Palace of Holyroodhouse, a real live Royal Palace!  Although it is now the residence of Queen Elizabeth and her family (Princess Anne's daughter Zara recently married here), young imaginations could see Princess Merida running around its corridors and gardens.  The state rooms are gorgeous, thrones and portraits abound, and there is a tiny winding staircase up to the oldest part of the palace where you can see the bedchamber of Mary Queen of Scots.   Just outside the Palace is Holyrood Park , a huge parkland area dominated by Arthur's Seat, a massive volcanic mound easily climbed by adults and older kids.
More: The official Brave guide to visiting Scotland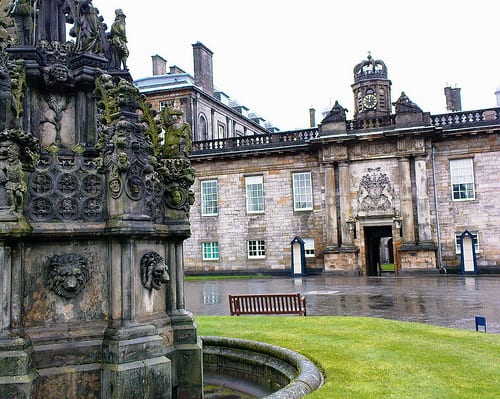 Photo by: Flickr/OliverN5
World Class Kid-friendly Attractions Abound
Edinburgh is big on museums – after all, it has centuries of history to showcase and an army of famous scientists, inventors, and writers to boast about.  Of note, John Logie Baird, a Scottish engineer born in 1888, invented the television which has kept generations of kids quiet ever since (we owe this guy!).  Visit his work (for free!) in the beautiful and totally child friendly National Museum of Scotland.  Recently renovated, this place is a joy to visit: light, spacious, and uncluttered, it is great for buggies (strollers) and has a natural world gallery to wow your kids.  A full size Tyrannosaurus Rex, a giant squid, whales, soaring birds, and diving dolphins are spectacularly displayed on two levels.  You can lean over the balcony and get up close and personal with a hippo, sunfish, or manatee.  The cafes are easy to access and the whole place provides a relaxing sanctuary from the hustle and bustle of the city outside.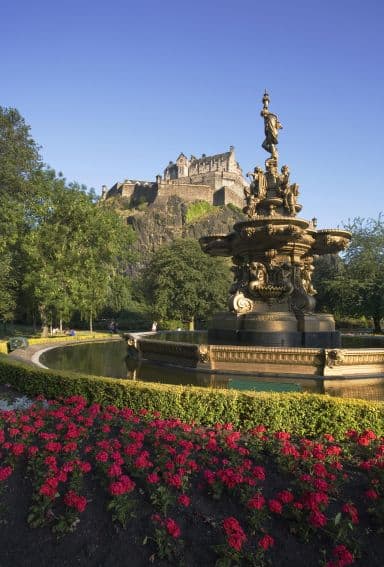 Photo Courtesy of Visit Scotland
There are lovely green spaces in the city; the Royal Botanic Garden offers splendid vistas of the city in an ideal buggie pushing environment boasting friendly squirrels to distract toddlers. The new John Hope Gateway building at the entrance offers exhibitions and play areas if it begins to rain.   An afternoon in the Botanic Garden with a picnic is a therapeutic antidote after a morning of sight-seeing.
The Meadows and Princes Street Gardens are great parks with play structures just perfect for families.  Prince Street Gardens, situated below the Edinburgh Castle, has a great play park suitable for young ones.  Summer months offer old fashioned carousel and an ice cream stall.
Nearby is the futuristic dome of Our Dynamic Earth, an interactive science experience offering a journey through our planets past, present and future. Kids will love the 360 degree films , dinosaurs, time machines, and button pressing opportunities.  It's a sensory feast for kids and  an easy place to spend a couple of hours.
Family Friendly Amenities
Edinburgh is an easy city with kids; it is small, compact, and is well set up for tourism.    Access to Edinburgh is easy by train from London, and being a capital city,  it has good air connections to Europe and beyond.  The airport is only half an hour from the centre of the city, which boasts plenty of local bus, train, and taxi connections.  It is also unforgettable, starkly beautiful, often windswept, and brimming with history.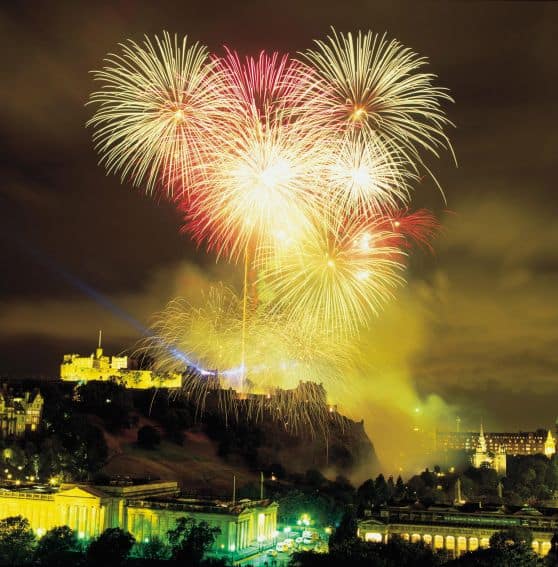 Photo Courtesy of Visit Scotland
Looking for more family-friendly attractions in and around Edinburgh? Visit
The Edinburgh Zoo |  The Camera Obscura | Mary King's Close  | Water of Leith | North Berwick |St. Andrews | Deep Sea World
---
Travel with kids to: CA |CO | DC| FL | HI | IL |MA | NC | NJ | NY | OR| PA| TN | TX | UT | VA | WA