Last Updated on
Trekaroo generates revenue from purchases made through links to our partner brands.
Booking your flight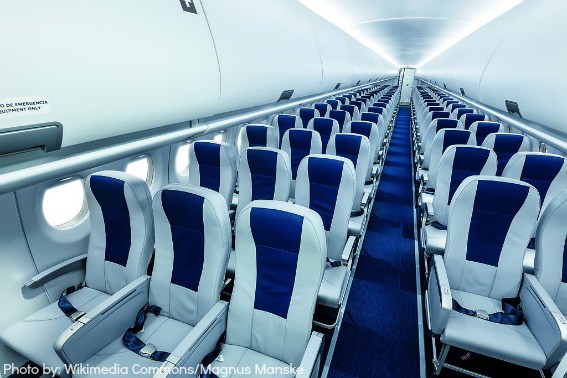 Your first experience flying with baby can vary dramatically based on the time of day you fly, the timing of layovers, and the seat selection you get. So, what matters most in stacking the odds for a good flight in your favor?
Timing
For most domestic flights, you'll have the luxury to choose the time of departure. I've found that the ideal time to depart is between 10am and 1pm. Departing during this window allows you to get up and have some time to gather your things and close up the house properly before heading off to the airport. When you're on the flight, you are still fairly well rested and if you end up having to entertain like a clown the whole trip, at least you have the energy to do that without feeling resentful. You'll also arrive at most domestic destinations before mom and dad's bedtime. When flying during daylight hours, other passengers also tend to be more patient with a noisy child.
Direct flights are worth just about any price, because each time you take off and land getting on and off the plane and dealing with air pressure in baby's ear on the way up or down is a pill. For older kids on long flights over 8 hours, a layover might be a good idea, but with baby, minimize traveling time as much as possible.
When flying internationally, you have to clear customs in the first city you land in even if you are transferring immediately to a domestic flight. Be sure to give yourself adequate time to clear immigration, get your bags and clear customs when booking your flights. Anticipate that you'll move at half the speed with a child to care for.
Seat Assignment
Booking a seat for baby makes a huge difference! Do it if you can afford it. Otherwise, try to get an aisle seat far from slamming bathrooms doors and the galley. If you plan on breastfeeding on the plane and need lots of elbow room to get the right positioning or have a long baby, usually an aisle seat will give you the most flexibility. The only downside of an aisle seat is having less privacy and sometimes other might passengers accidentally sideswipe you. Considering booking a seat with a baby bassinet? Check out this airline bassinet seat information and comparison chart.
You've got your seat. Now, what should you pack? Read on.