Hi! My name is Lane, I'm a mom, and I'm an avid traveler. I LOVE to travel, and I love when things are easy!  How much time do you spend on searching for that perfect place to stay while on vacation?  I bet its hours!  I was spending hours and it wasn't easy.  I would inquire time and again only to hear what I didn't want too.  I spent many long hours with tedious emails, and voice mails, and phone calls inquiring to property after property speaking to managers about the comfort I was seeking for my family on our next holiday.  My typical opening line would be something like this, "Hi, I have a 9 month old son, (he is now 15 months) is the room suitable for children?  Are there cribs available?  What is the noise of the building or surrounding area like at night and during the day (I have to consider nap time as well.)?"  Most of the time the person on the other end of the phone had little to say or, couldn't be bothered.  Out of my pure frustration I called my mother, yes I called mom for help…she simply suggested a villa!  Low and behold our next holiday was peaceful, stunning and QUIET with the luxury of our own pool.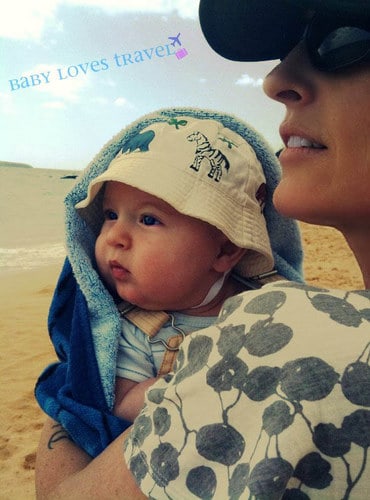 Baby Loves Travel was born out of my pure frustration, and a real desire to help other families find the perfect vacation villa or home in a beautiful, tropical destinations.  My mother, Rosette, has years of experience in the travel and tourism with her own business, Lime & Da Coconut, where she has helped travelers pinpoint unique properties on St John, USVI.  She lived in that area for over 10 years and visited many of the islands while also making it her business to actually see and get to know each property, such as, The Spy Glass first hand.  If it weren't for my mother's knowledge of the islands and the villas this business would not be possible.
On our next trip we wanted to stay close, and for us that meant something on our side of the continent (we live in San Francisco) so we were deciding between Hawaii and Mexico.  After much deliberation, we chose, Hawaii.  It was absolutely breathtaking taking; and having our little one in a helicopter and flying over the waterfalls was unbelievable!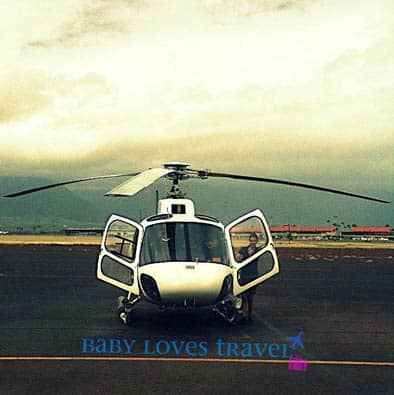 We stayed in a wonderful 2 bedroom home named, Lahaina Palms.  The best thing about staying in a private home is just that, it's PRIVATE.  I don't have to be overly concerned about his fussiness, or crying, or a 2 AM waking because we are there all by ourselves or another couple or family that we travel.  That brings me to another reason we stay in these great villas, we travel with friends and share expense!  I love coffee, and in a private home or villa, we have the luxury of waking up and making our own coffee that we always bring with us from home. (If you are curious, my favorite coffee is from Blue Bottle!)   Both my husband and I are very picky about that first cup of coffee!  We also love to cook, so having a fully stocked kitchen is key for our travels.  I don't know about you, but now that we have a child, there are just certain ways that I like to have things, that I need in order to be, well comfortable!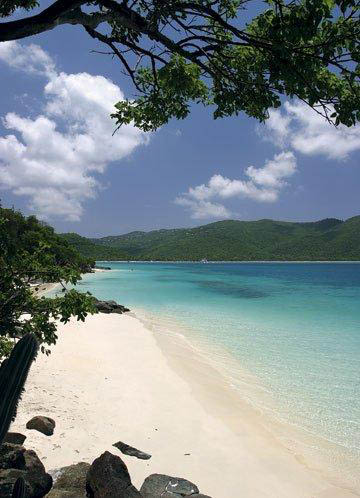 Baby Loves Travel takes all the work, and hunting out of the equation when looking for your next holiday hot spot!  We have found the best properties that not only allow kids under 2, but they are free.  Some of our properties even allow kids up to 12 for free, and in these times free is GOOD!
We also have a concierge service available, which will provide baby essentials (cribs, sheets, play and packs… even diapers) as well as goodies for you and your family.
If you travel like we do, then I'm sure you will find Baby Loves Travel as a great site to use, there are also interesting mama moments that you may find helpful as well.  Happy Travels!