Author Archive | Claudia Laroye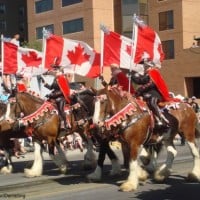 We've got parent approved tips on the best kid-friendly lodging and activities in Calgary. Check out our favorite picks.
By
Claudia Laroye
on
January 21, 2014
in
Animals and Ocean Life, Big City Attractions, Europe, Explore International Destinations, History and Culture, Literature, Art, and Music, Theater & Arts, UK, We are imaginative, We are interested in blending travel & education, We are touristy and have our selfie stick ready!
London is amazing. It's big, busy, and packed full of culture, fun, food, and wonderful things to see and do. Here are some tips and suggestions for experiencing London on your trip to London-town.