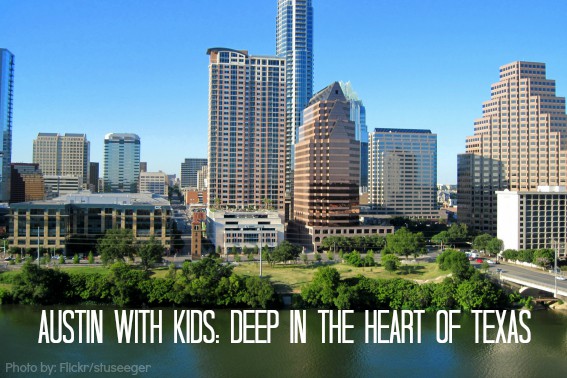 My family and I love adventure of any kind, so we knew we would love Austin. Its city's moniker, "Keep Austin Weird" sets it apart from many, but the giant parks, rich Texas history, luxury accommodations, and unique eateries, all combine making Austin a one-of-a-kind city.
What to See
Nature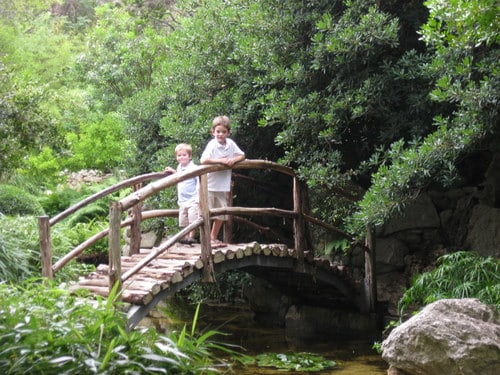 I've never been to a park quite like Zilker Park! Families can easily spend a day here getting lost in the botanical gardens, spending hours in the Nature and Science Center unearthing a dinosaur, meeting a bobcat, and observing particles that make up insect wings, or visit one of the playgrounds and have a picnic beneath the large trees with the cityscape as a backdrop.
The Botanical Gardens are breathtaking and the perfect spot for kids to run along paths or peer in ponds to get an up close look at turtles or water snakes. The gardens are themed: there's a rose garden, a Japanese garden, Hartman's Prehistoric Garden (with dinosaurs), a herb garden, and more. Use the garden's classification lists and go on a plant hunt; the kids won't even realize they're learning, it's that much fun!
The Nature & Science Center is an adventure in and of itself! In the main building, there's a wide lens telescope perfect for viewing small critters and easy enough for young kids to use. My 3-year-old, a budding scientist, found it fascinating to look at insect wings and bug parts through the telescope. Both of my kids, ages 7 and 3, also really enjoyed running through the large cave and pretending to be bobcats and mountain lions. Outside, a live animal section allows guests to get up close to a bobcat or a coyote, and other critters, and learn about fossils.
History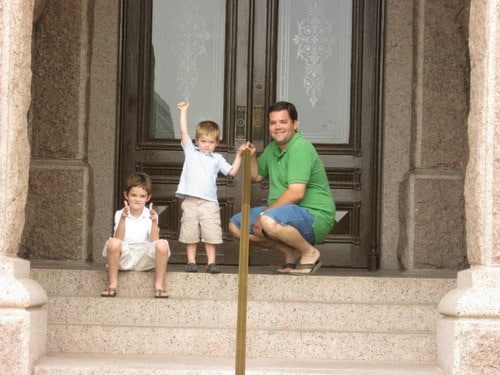 Texas is a state rich in history, and if you're in Austin, you have to visit the Texas State Capitol Building! The building is an almost exact replica of the United States White House! When we visited, the Senate was in session, so we took our kids in, sat in the upper balcony, and watched for a few minutes. We all enjoyed riding up the elevator and looking down at the rotunda room from the 4th floor! The State Capitol has a visitor's center that's not attached to the building and has displays and information for guests wanting a more in-depth look at the history of the building. For the kids, there's the Bob Bullock State History Museum, which houses an interactive display and an IMAX theater with hands-on activities and fun videos for kids of all ages.
Unique to Austin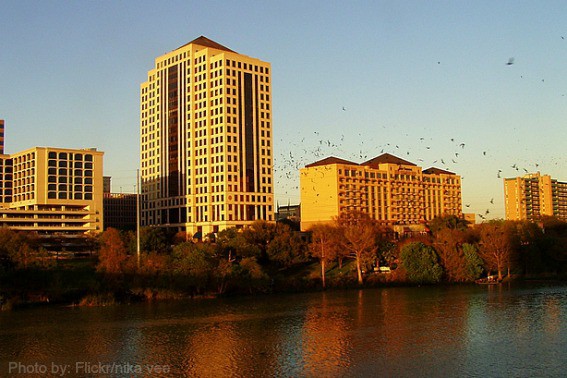 Looking for something a little more unique to Austin? How about watching 1.5 million Mexican free-tailed bats head out for their dinner at dusk? Head to the Congress Avenue Bridge with a picnic dinner and watch nature outdo itself. Even Austin's children museum needed its own unique spin. It was recently re-imagined as the Thinkery, and is, as it says, "the home of 'why' and 'how.'" With exhibits focusing on innovation, STEAM programs, and thinking outside-the-box, it's a solid choice for all creative thinkers. Oddities even come in the form of toys. Toy Joy is not your average big box toy store, but celebrates the kid in all of us with toys and collectibles that span the eras. Speaking of years gone by, Peter Pan Mini Golf has been a mainstay in Austin since 1946. Come to experience a piece of Austin history and the variety of brightly colored characters.
Check out more of what makes Austin unique with these kid-friendly activities.
What to Eat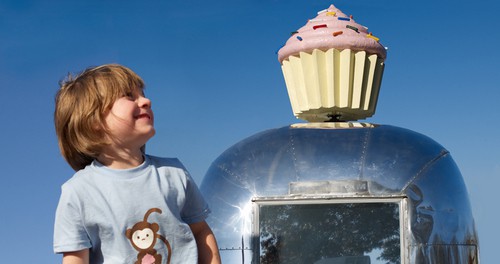 As one of Austin's unique eateries, Hey Cupcake! sells cupcakes out of a polished airstream trailer with a huge cupcake on top! They charge $3 for unique cupcake confections with names like Michael Jackson, Vanilla Dream, and Red Velvet. I was told in advance that this is a dessert stop we had to make and that Vanilla Dream was to die for! If you came to Austin for some sweet and savory barbecue look no further than The Salt Lick. While those who love tex-mex, should head to Matt's El Rancho. For some yummy food downtown with what Trekaroo Superoo ruthihart1 described as an "Austin Vibe", enjoy a meal at Moonshine.
Looking for more yummy treats? Here are more places to eat with kids in Austin. 
Where to Stay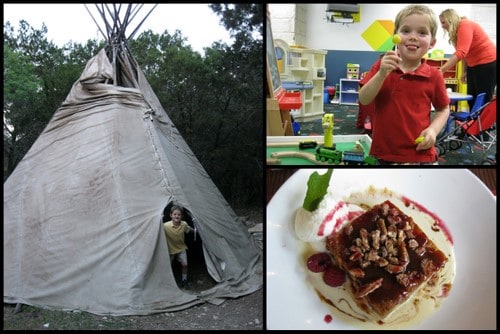 Barton Creek Resort and Spa took my breath away as I entered the marble and hardwood lobby. I felt my cares melt away as I was transported into a world of opulence. In the lobby, the floor to ceiling windows took advantage of the breathtaking hill country scenery with its green forests, winding rivers, and Barton Creek's extensive and well-groomed golf courses.
I originally thought that there wasn't going to be much for families to do at this exclusive resort, but boy was I wrong! We started our day with the family scavenger hunt. We laughed a lot while trying to play Putt-Putt golf on the miniature course that was mostly shaded (a nice feature during Texas summers). The Putt-Putt course was also the start of a nature trail that wound about a ½ mile through the hill country wilderness. Along the path there was an old teepee we explored and a fort my kids could play on. Bridges going over a few water crossings occasionally will draw deer close to you, allowing for excellent photo ops! The day packed so much fun, but at the end of it all, it was nice to sink into the large, comfortable beds.
When it was time to leave, our entire family was a little sad. The staff made our experience unforgettable and the resort in its entirety was unforgettable. Plus, the idea of going back home to doing dishes, preparing meals, and cleaning up after our family of 6, made me want to run back inside and pay for a few more weeks!
Read my full review of the Barton Creek Resort and Spa.
What's your favorite part about Austin? Share with us in the comment section. 
Disclosure: The author received a complimentary stay at Barton Creek Resort in order to complete an unbiased review. The resort did not request that she share any particular point of view and all opinions stated are entirely those of the author.