To travel with kids or without kids—that is the question.  It seems obvious that moms and dads need some R&R time for themselves; the demands of parenting are full of tough decisions, tired nights and more patience than you ever thought you possessed.
After becoming parents, we waited a very long time to escape for a night alone.  As a nursing mommy, I felt literally tied to my young ones at all times.  Not one for the cry-it-out-method, my husband and I rocked, nursed (that was mostly my part), snuggled and cuddled in our bed with our darling girls each night, in repetition, every few hours. All night long. Despite all of this love and bonding, there were times when I just wanted a break!
The Escape Plan:
The first night of our escape was long coming with one beautiful 4-year-old and a baby who had just turned two.  My birthday begged for a romantic getaway, and four years into parenthood, we escaped, a bit guiltily I must admit, but we did so anyway.  After a few extra hugs and a list of detailed instructions on every precise detail of each child left for grandma & papa, we hit the road.
And surprisingly, our children survived.
And for just one night in Laguna Beach, I ate a leisurely dinner with the man of my dreams as a woman, and not simply a mom.  We strolled along the beach hand-in-hand, enjoying the thunderous clapping ocean and the sweet smell of the sea.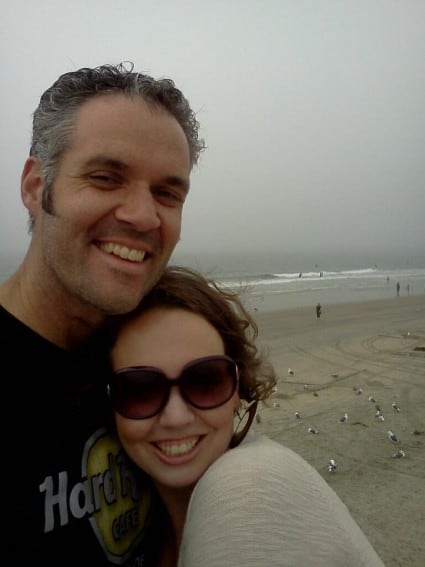 The drawback:
I will admit, nothing can beat watching your child experience something new for the first time.  I vividly remember watching my daughter's eyes light up on her first trip to Disneyland, remember three glistening girls splashing in the sparkling pool in Arizona, remember the curl in their hair mixed with moisture and sand on a foggy beach in Santa Cruz.   I often wonder if I am neglecting my girls when we leave for a short getaway, if they are missing something spectacular?  If I am missing another memory to cherish?
The resolution:
In a few years my three sweet girls will be three beautiful women.  I will hold a storehouse full of trips and memories made together.  They know they are loved, and they will carry with them a bounty's worth of travel memories with mom and dad; they will not regret the short days we had away from them to reconnect and ensure future memories were filled with joy and laughter.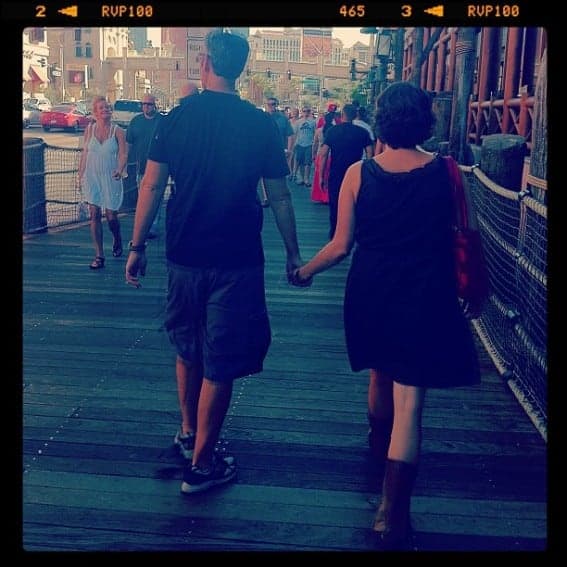 __________________________________________________________________________
 If you are struggling to make the leap from parenthood back to grown-up travel, here are a few tips:
Start close (if you are too worried they might need you, you won't enjoy yourself)
Start slow (try one night before you plan a week-long trip—also, once you get to the weeklong point, let me know how you did it!!)
Start safe (choose the most trusted & well-known family or relative to step in your shoes—for us, grandmas and grandpas always fit the bill.  If you are using a resort Kid's club or babysitting, do your research to make sure your kids are safe.)
Start  (that's right, just do it!  Your kids will probably enjoy the extra ice cream-staying-up-late-fun-filled-extravaganza more than you think!)
Ready to get away?  Check out these uber romantic hotels:
_________________________________________________________________________
Travel with kids to: CA |CO | DC | FL | HI | IL |MA | NC | NY | OR | PA | TN | TX | VA | WA