Update on Utah Rewards: 
(As of 11:59 PM PST on March 4) Utah Rewards is now closed.  If you enjoyed writing reviews, keep on writing and you might be selected to become a Superoo Elite Reviewer.  
Today, I'm very excited to announce that Utah is officially orange on the Trekaroo map!  In celebration, we're having a whole week of fun features and giveaways centered around Utah. We're also offering a limited time Utah Rewards offer to kick things off. So help us get the word out about all the launch festivities by sharing with your friends on Facebook.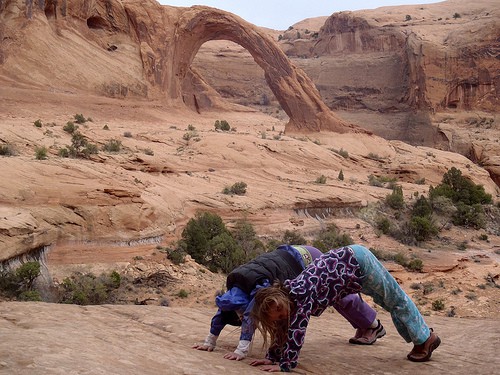 Photo by Flickr/s_mestdagh
There are several reasons why this launch is particularly exciting for Trekaroo.  First, Utah is truly a beautiful state boasting some of our nation's most beautiful National Parks including Bryce Canyon, Zion, and Arches.  With a varied terrain of stunning mountains, stately plateaus, and unique geological formations, Utah is the outdoor family's playground.  Utah's other iconic attractions for families also include Temple Square, Thanksgiving Point, and Dinosaur National Monument.  Oh, and have I not mentioned that winter time brings some of the best powdery snow to Utah? Park City, Canyons, Alta, Snowbird, Brighton, Solitude are all ski resorts where the best kind of family memories are made.  The list of kid friendly adventures seem quite endless, but a good place to start your bucket list is right here: Utah's Top 10 Things to Do for Families.
Second, what's got me really excited about this launch are the families who represent Utah on Trekaroo.  This launch was a 100% grassroots effort of families who love to explore and share all the wonderful kid-friendly things to do in Utah.  Who benefits from the inside scoop on of the best activities, hotels and restaurants this state has to offer?  All of us travel happy families looking for new destinations to discover with our kids!
Leading the charge is Ann Anderson (akeisel), Utah's Destination Guroo extraordinaire.  Born and raised in Utah and a mom to 3 kids, she is a wealth of knowledge with great advice on everything kid friendly in Utah.  However, since Trekaroo isn't about one person's advice, I'd like to acknowledge the 160 founding families who have contributed through their reviews to making Utah launch ready.
Top Utah Founding Families:
tvaughn | byudawn | twood | ash24u | jolynnforman | dtflake | clarkjulis | atwater31 | j-js-mom | brittnikat | crystalperry | kitebright | cuteirishdancer | stbw2009 | honeygraham | camillegrimshaw | edmundsa | glickfamily | twinsrus | kjandajsmom | crazycool | caitlinpcarroll | em-il-ie | tansween | reneeb5 | debrajoy87 | belem | tianan | jesseng | sassygirls22 | schacher801 | mamateresa2007 | rosevan33 | jrice | utahdealdiva | bryangrimshaw | autumnchristiansen | millie | nena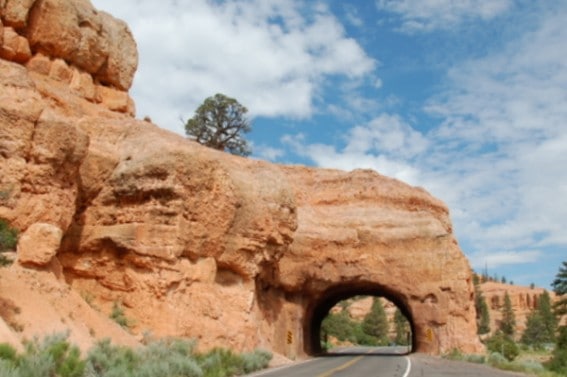 Here's what Trekaroo families have amassed so far on Utah:
Lots of fun lists like:
Limited Time Utah Rewards!
Earn a Gift Card to Amazon.com
Update on Utah Rewards: 
(As of 11:59 PM PST on March 4) Utah Rewards is now closed.  If you enjoyed writing reviews, keep on writing and you might be selected to become a Superoo Elite Reviewer.  
Have you experienced Utah with your kids? Tell us all about your experiences – good and bad.
Write reviews on activities, hotels, and restaurants in Utah and earn a gift card to Amazon. 
10 reviews for $10, 20 reviews for $20
Limited to one gift card per user, until we hit our $500 limit

To qualify reviews must be:
– about places in Utah
– written between Feb 28, 2012 and March 15, 2012 March 4, 2012 (due to $500 limit being reached).
– original, based on your real experience
– helpful to parents
– well written
We love reading your reviews….so yes, we will check them out when you submit your claim.
Did you miss our  Monday Madness Giveaway?
Check back everyday this week so you don't miss any of our fun Utah festivities and giveaways.  Follow us on Facebook and Twitter and we'll be sure to let you know what's going on.
_______________________________________________________________________________
LiLing Pang is Trekaroo's Founder, a wife, & a mom to two active boys and a 6 month old baby girl.
Travel with kids to: CA |CO | DC| FL | HI | IL |MA | NC | NY | OR| PA| TN | TX | UT |VA | WA