Animal encounters can be the highlight of a family vacation. From seeing animals in their natural habitat, to up-close and personal encounters, these unique first-hand experiences make vacations memorable (and shhhhh…also educational)! The best part about these experiences is that the whole family can enjoy them together. In addition, animal encounter experiences may inspire kids to learn more about the environment and the world around them while making lasting impressions that will shape their future. There are hundreds of educational animal encounters for kids and families all over America and beyond that you won't want to miss on your next travel adventure. Here are some of the top to consider the next time you are on vacation in and around Florida.
SeaWorld Parks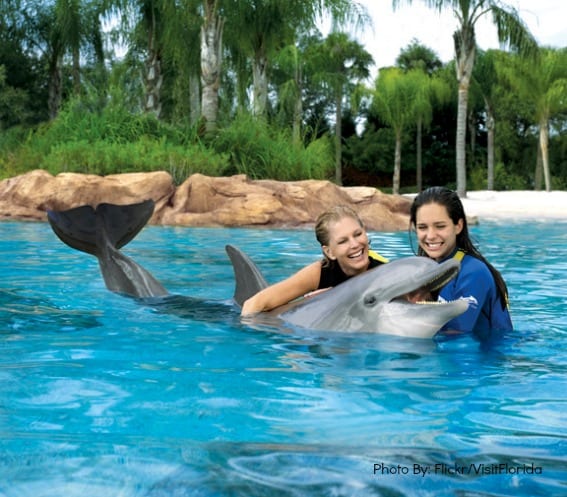 If you happen to be in Orlando this summer, make sure to plan a day visiting SeaWorld Park or Discovery Cove and learn more about ocean biomes. These parks offer animal encounter opportunities for kids of all ages. Let the ocean and its animals be your guide to help intimately explore a world we might never know it if weren't for these places. Gain insight to animal rescue, rehabilitation, and conservation from animal encounter experiences such as swimming with dolphins and otters, marine mammal keeper experiences, educational camps for school-age kids, and behind the scenes tours with up-close penguin and shark encounters. These unforgettable experiences will definitely educate and inspire kids and adults alike to become more aware of the animals they encounter and how they can protect and conserve the wildlife around them.
Note: Similar programs are offered in all SeaWorld locations including San Diego and San Antonio.
Busch Gardens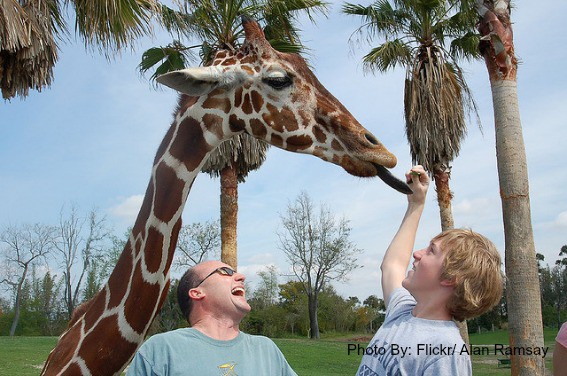 As you ride through the Serengeti on a safari through the savanna be sure to look out for familiar favorites such as zebras, giraffes, and ostriches. Plus learn about other exotic animal species. You might just think your actually in the African savanna because of the heat, but you're really in Tampa Bay, Florida at Busch Gardens.
Aquarium Sleepovers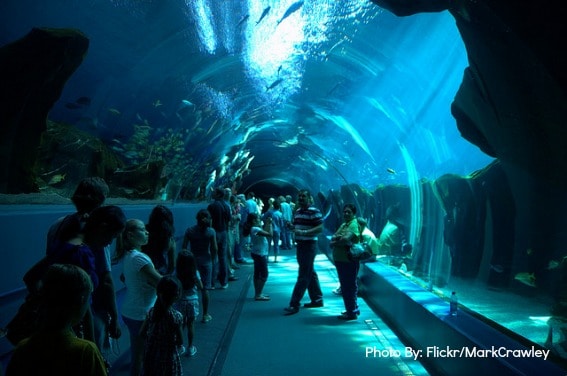 Plan a slumber party with the fishes and invite the whole family! The Shedd Aquarium, the Georgia Aquarium, and the Florida Aquarium offer unique sleep over experiences for everyone. Admire the fish of the deep dark sea at night. Educational tours and fun activities occur in the evening, and then it is lights out for everyone. Sleeping under the sea will definitely be a night you and your kids will always remember!
Tip: Check with your local aquarium to see if they offer sleepover events throughout the year.
Gumbo Limbo Nature Center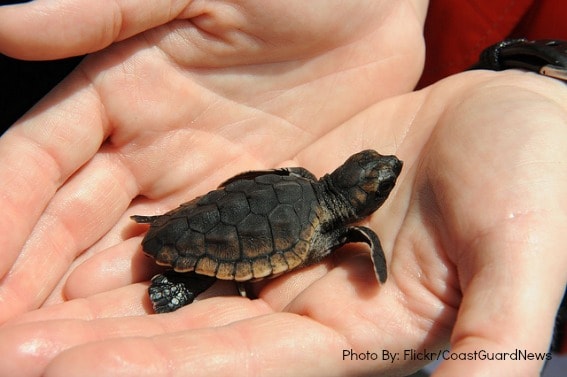 From March until October each year, Leatherback, Loggerhead, and Green sea turtles return to Boca Raton on the Palm Beach Coast of Florida to nest on the barrier island's protected nesting areas. It's the job of Gumbo Limbo Nature Center to protect and educate the public about these animals and their species. The turtles only come ashore to lay their eggs, and as part of the Friends of Gumbo Limbo educational camps and hatchling releases, you too can learn more about these amazing animals and how to protect them. The Boca Raton Beach Club, located in Boca Raton's Florida's Gold Coast, also works with the Gumbo Limbo Nature Center on hatchling releases as a celebration of wildlife protection and conservation.
Manatee Encounter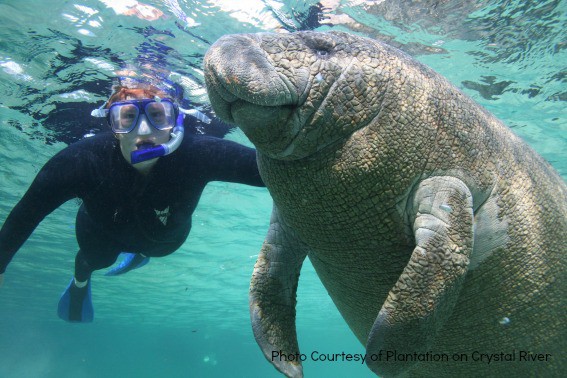 In the heart of Florida, there is a magical place where you can swim with the manatees. The Plantation Inn & Golf Resort in Crystal River, Florida, has one of the largest aquifers in the state and its warm spring waters bring manatees to Crystal River and Kings Bay. Here you can experience manatees in their natural environment. These giant gentle creatures of the sea are a sight to see in person and up-close. Have fun swimming, snorkeling, and diving with the manatees as this is the only place in America to do so!
Be sure to check out animal encounters  wherever your family is travelling and come back and let us know what you and your kids learned!