What's your favorite thing about summer vacation? For me, it's that unstructured time where we get to roll out of bed leisurely and meander through the day discovering small unexpected adventures. Sometimes it's just a blackberry bush ripe with sweet-tart goodness. Other times, those adventures come in the form of books or imaginative play in the backyard where I get a glimpse into the inner life of my children. Don't get me wrong, I also really love our bigger adventures further from home, but as my kids have gotten older, having a lazy reading day has become a delicious luxury.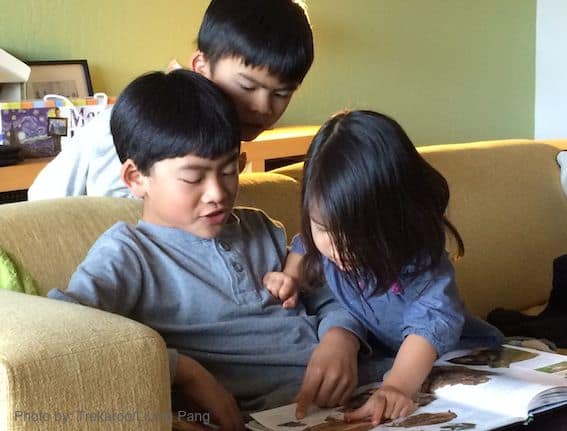 Every summer, I find myself on a search for good reads for my two boys to take on a trip or to just soak in at home. I was delighted to discover that my friend, Laura Hale, is embarking on a fabulous project to bring to life a much needed series of books and toys for boys. Generation Grit is launching a series of stories that encourage boys to live their best life. What does that mean? Well, imagine adventure filled stories with heroes that find the courage and upstanding character we hope every young boy will discover in himself. These books will be accompanied by beautifully handcrafted characters, toys, and accessories that give boys the opportunity to role play adventures they dream up for themselves. Think American Girl for boys.
I was fascinated by Laura's ideas so I sat down to learn more about how she intentionally creates space for her children to adventure right from their bean bags each summer. I also wanted to get a great summer reading list from her. Join me in conversation with Laura Hale.
Me: What does your family look forward to most about the summer?
Laura: We love impromptu day trips to explore the Bay Area where we live. We also travel back east to connect with family and dear friends. The very best summer days for us are lazy days to read and play. No schedule, no deadlines. And, of course, we look forward to summer popsicles, no matter where we find ourselves.
Me: Why do you feel that downtime is so important for kids? What happens during those times?
Laura: I love to see how play gives children a chance to experiment with the world. When a child builds a schoolhouse out of blocks and sets up figures inside, he is roleplaying what it means to be a teacher, a leader, or a friend. Play also provides opportunities to handle conflict. Sometimes a bulk of time in the game of tag is spent negotiating the rules—how often she can be 'it,' or what counts as an 'out.' The chance to articulate a point of view or to compromise on a plan is invaluable. Also, as I mom, I want to remember that the light bulb goes on for my children through experiences, creativity, and imagination—not so much during one of my lectures!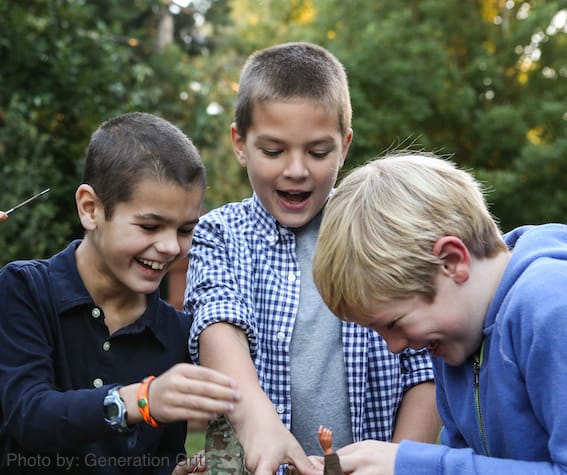 Me: Most families aren't traveling all summer, so what are some ways that you encourage your kids to go on adventures through their imagination and play?
Laura: I try to intentionally carve out chunks of unstructured time. When I hear "I'm bored," I try not to fix it. I keep piles of books everywhere with comfortable spots to read. I also try to provide lots of open-ended toys like jump ropes, collections of small animal figures, and magna-tiles.
Me: Do you have some delicious book recommendations that are guaranteed to launch a child on a grand adventure right from their bean bag this summer?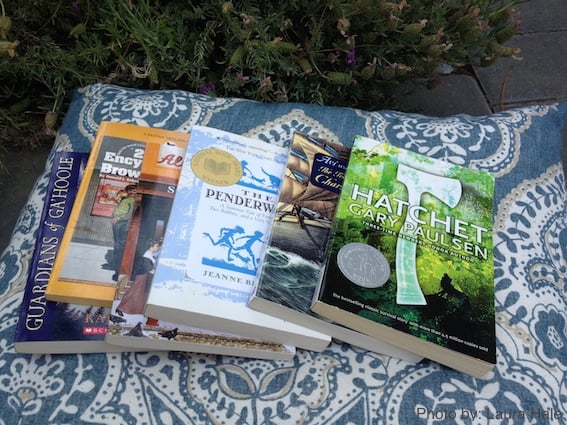 Laura: Yes! My favorite way to welcome my children to summer is with a stack of wonderful books. I can't recommend enough The One and Only Ivan, Wonder, The Great Brain series, The Chronicles of Narnia, The All of a Kind Family series, Hatchet, anything by Kate DiCamillo, Carry on, Mr. Bowditch, the Penderwicks, Encyclopedia Brown, the Guardians of Ga'Hoole series and anything by Beverly Cleary or Avi. Libraries are a fabulous source of recommendations, too, and they often have lists according to a child's age and interests.
More summer reading delights from Laura
Me: Why did you decide to launch your new company, Generation Grit?

Laura: There are so many fantastic toys and books encouraging girls to be their best. The new Lego female scientist mini figures are a great example, along with GoldieBlox engineering toys for girls and, of course, the tried-and-true American Girl. This enthusiasm to inspire girls is something to celebrate! I'm thrilled, as are my three daughters. But, I wondered, where are the similar toys for boys? The ones that encourage boys and spur them on to live their best lives? I love superheroes, but I also longed for my son to have have heroes who are regular boys. And wouldn't it be great if the heroes were featured in page-turning adventure books, not on screens? So, I decided to launch Generation Grit. We are bringing to life a collection of characters, inspiring boys to live their best adventures. Each character has an action figure, books, and accessories – all created to spark hours of reading and imaginative play.
Me: What fun adventures will your first character, Mac Mason be going on?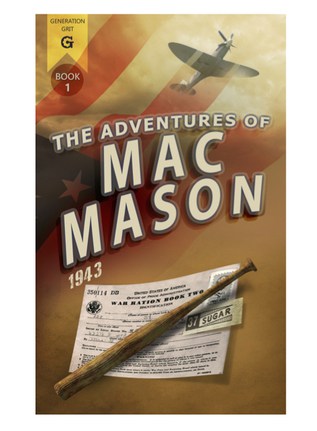 Laura: Mac's story takes place in 1943 on the home front during World War II. He's fourteen years old and an avid baseball player. However, he feels overshadowed when his athletic British cousin William comes to California to escape the London bombings. Things change when the two uncover clues to a fraudulent rations ring. They have to figure out how to work together to save a friend from being falsely accused. Mac's adventures include smugglers, ciphers, mystery, and an epic camping trip (and walks through issues of friendship, ego, and courage). The book is for middle grade readers, ages 8-12.
Me: You've launched a Kickstarter campaign, and we're really excited that Trekaroo families have this opportunity to be some of the first families to get their hands on this new product.
What are some of the fun items supporters can get for helping Generation Grit get up and running?
Laura: We are so grateful to connect with kindred spirits to provide a new kind of toy for our boys. For those who back our project, we offer the opportunity to get the Mac Mason adventure figure (10.625" tall), the softcover edition of his engaging chapter book, and his collection of accessories (including a canvas satchel, leather-like jacket, his camping bedroll with blanket and pillow, and more!). We also have Generation Grit t-shirts and signed collector's editions of the adventure figure. To bring Generation Grit to life, we need enough orders before the Kickstarter campaign ends, in order to proceed. For those who believe in what we're doing, please consider backing us on Kickstarter today. We hope to delight you and your boys with all we're up to!

If you would like to be part of bringing Mac Mason and Generation Grit to life, go ahead, hop over to their Kickstarter campaign and give this project a good kick!