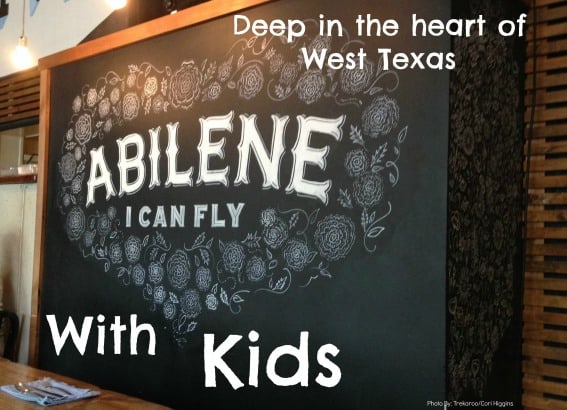 Located deep in the heart of West Texas lies the kid-friendly town of Abilene. This small town's western feel makes it a fantastic spot to enjoy a long weekend of family-friendly fun. We chose Abilene as the place to celebrate my husband's birthday and discovered that this Texas town is a fabulous destination for families to visit.
Western Events & Activities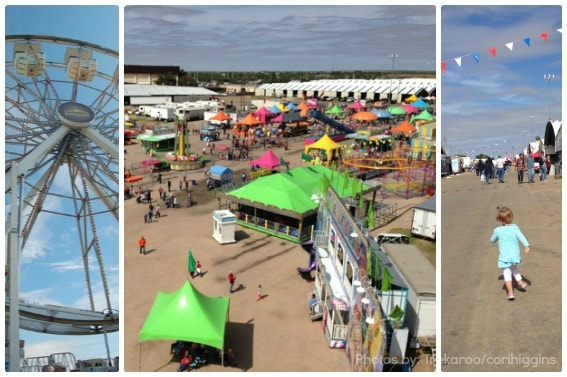 Abilene boasts the West Texas Fair and Rodeo during the second weekend of September. In spite of a cold and rainy morning, we were able to enjoy games and rides on the boardwalk after strolling through the livestock shows. Sadly, weather kept us from the fair's main event- The Rodeo-as we chose to keep our little one out of the wintry weather conditions. The popular fair's events include rodeos of all ages, livestock shows, pageants, and concerts.
If you do visit Abilene, be sure to stop by Frontier Texas, a unique history museum and visitors center which teaches the rich history of west Texas. Learn all about what life was like on the Texas frontier complete with the aid of interactive holograms scattered about. Experience a dust storm, an Indian attack, and a buffalo stampede in an incredible 360-degree theater also in the museum.
Family-Friendly Attractions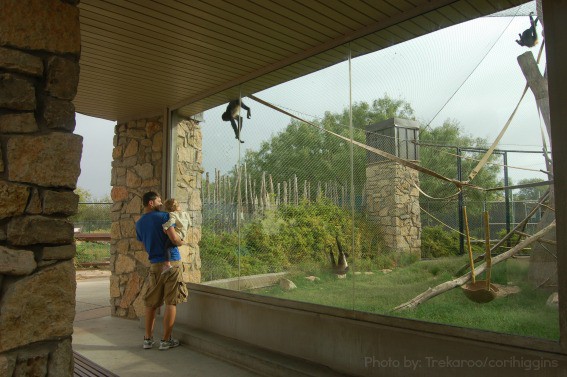 The Abilene Zoo is the ideal place for a family with a young toddler like ours. Our daughter was able to walk through this pint-sized zoo and race from exhibit to exhibit faster than we could keep up with her. I loved being able to sit at one exhibit and then easily pop over to the giraffe feeding experience without even breaking a sweat! The zoo had all of the animals we wanted to see, and we didn't have shin splints after a day of animal watching. The zoo's hours were great for us early birds and the admission was quite reasonable.
If you are looking for more kid-friendly fun, consider the Grace Museum, which includes a wonderful children's museum that our daughter just loved. The life-sized ambulance, full-sized stage with costumes, and the Texas twister were all a huge hit with our toddler. The giant game of Operation was fun for two-year-olds…and 29-year-olds, as well. We enjoyed a few family games that took me and my husband back to our childhood.
Where to Stay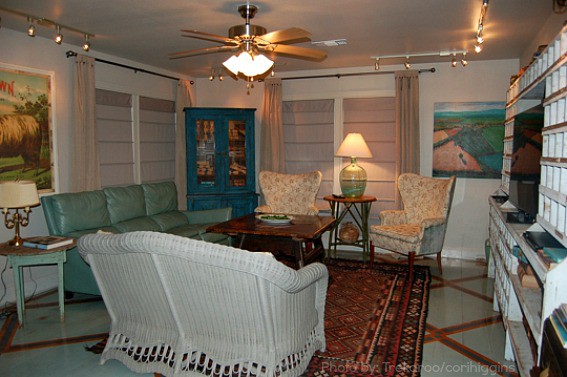 When we first decided on staying at the Sayles Ranch Guest Houses in Abilene, I was excited to have a whole house to ourselves, but worried that we may not get the fancy hotel feel I love about vacation. There's nothing like getting into the crisp, clean sheets of a nice hotel bed after taking a shower (that you didn't have to clean yourself), and being pampered with nice bath soaps, am I right?
Well, after stepping foot into the Cottage Clare, my worries went out the door and I was stunned as I walked through one of the nicest homes I had ever been in. Every detail from the hand painted wood floors, decorative pieces on the built-in shelves, and the bathroom linens, were first-class. When my husband walked in with our wild two-year-old I feared this place was too nice for us to stay. The fancy, glass dining room table didn't scream family friendly, but as we wandered to the back of the house and found the cozy den in the back, we knew this was the house for us.
Read my detailed review of Cottage Clare including why my husband and I decided the uber comfortable beds were worthy of their own comprehensive review!
What to Eat
Lunch at the Abi-Haus is a must. We all fought over the order of sweet potato fries and enjoyed our Abi-burgers. This place is a foodie's dream with unique, eclectic eats located right in downtown Abilene. Even the ketchup is handmade in this restaurant! We also enjoyed an amazing evening at the Perini Ranch Steakhouse located right outside of town, where they served us the "Nanny Platter" (healthy, finger foods) for our toddler while we waited for our "world-famous" food.
Other great kid-friendly dining locations include The Beehive Saloon and The Flipping Egg.
We thoroughly enjoyed our long weekend in Abilene, discovering what West Texas has to offer for our family. We will be back to the Texas Frontier soon!
Looking for more great trips near Dallas? Consider these One Tank Road Trips from Dallas, Texas.