Catch a ferry to the Toronto Islands to enjoy a day full of family fun!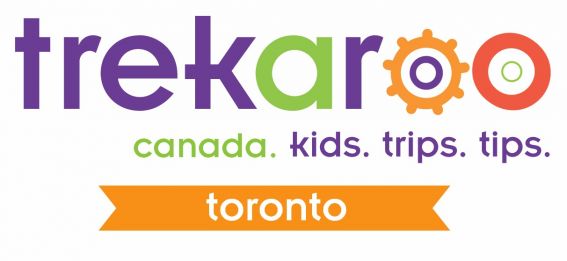 The Toronto Islands, otherwise known as Toronto Island Park, are a picturesque collection of small islands located just offshore from downtown Toronto. Accessible only by boat, the islands are a regional park run by the Municipality of Metropolitan Toronto and are home to both an elite cottage community and the Billy Bishop Toronto City Airport. Homes on the islands are so coveted, that residents consider ferrying over to the mainland for work and groceries—there aren't any stores on the island—a privilege and not a chore!
Get
ting There
The most common method of transportation to and from the islands is the Toronto Island Ferry which can be boarded at the Mainland Ferry Station near Westin Harbour Castle hotel. Travel time to and from downtown Toronto is 15 minutes in either direction. There are three ferry docks on Toronto Island Park—Hanlan's Point, Ward's Island, and Centre Island dock. Operating times vary by season and by dock, but generally Toronto Island Park is open to the public from 6:30 am to 11:30 pm.
Have you stayed at Westin Harbour Castle hotel? Leave a review!
Hanlan's Point
The west side of the island, Hanlan's Point, is where Babe Ruth hit his first professional home run. It's also home to Hanlan's Point Beach, one of the few public beaches in Canada where full nudity is permitted. Don't worry, the beach is shielded from the road! Hanlan's Island offers volleyball courts, softball diamonds, and excellent pedestrian and bicycle trails.
Further south, the city's earliest landmark, Gibraltar Point Lighthouse, is said to be haunted by the lighthouse keeper who died there under suspicious circumstance in 1815, most likely murdered by soldiers. Poor man, first murdered and then doomed to haunt a pink lighthouse—Rodney Dangerfield's got nothing on this guy!
Have you visited Gibraltar Point Lighthouse? Leave a review!
Centre Island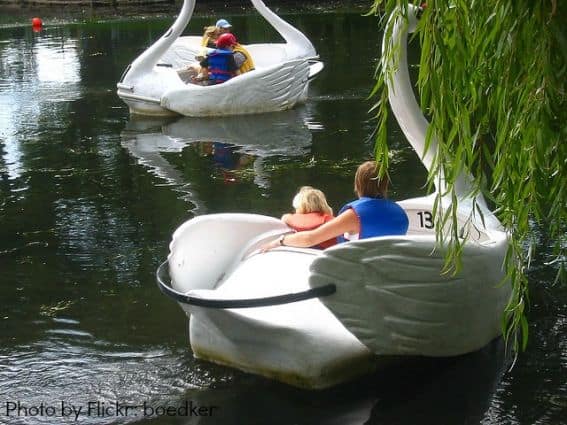 Among locals, Centre Island is the most popular. Families can rent bikes and boats, cool off in splash pads, enjoy picnics and train rides, BBQ, play volleyball, visit Shopsy's Island Deli Bar & Grill beside the ferry dock, or dine at Carousel Cafe. Centreville Amusement Park affords old-fashioned fun featuring a carousel, carnival-style rides, and outdoor play spaces such as Franklin Children's Garden. A free year round petting zoo called Far Enough Farm delights children with its barnyard friends including horses, donkeys, pigs, peacocks, and bunnies.
See more family-friendly activities in Toronto
Ward's Island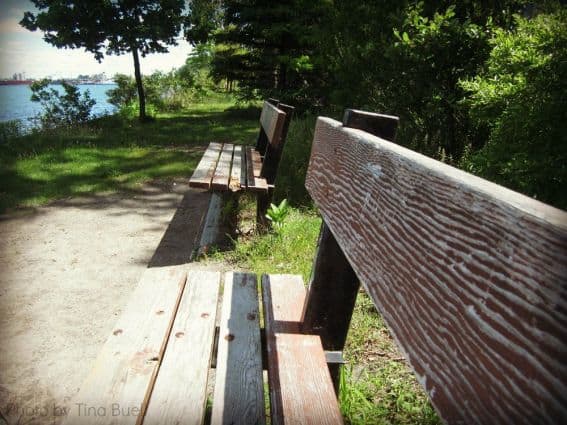 For the most part, Ward's Island is a residential area, but it does offer Ward's Island Beach, public drinking fountains, a public bathroom, the Rectory Cafe, and St. Andrews by the Lake Church. St. Andrews was built in 1884 and still serves the spiritual needs of Toronto's island community today. The grounds surrounding the church are lush, green, and peaceful.
Nearby, benches along Algonquin Island's northern edge offer spectacular panoramic views of downtown Toronto. The islands are a serene recreational retreat, so near to—and yet so far from—the cityscape of Ontario's provincial capital.
Special thanks to Terrance Eta from Toronto Bicycle Tours who guided me around the islands on a fabulous bike tour. Toronto Bicycle Tours rents bikes and bike trailers for children ages one and up. The best tours for small children are Flowers, Cows, and Chocolate or a customized version of the Downtown Tour—a private tour so your family can stop and go as they like.
Related:
Attractions in Toronto: Things to do in Toronto, Ontario with Kids 
Toronto Day Trip: London, Ontario
Toronto Weekend Trip:  Exploring Toronto Islands with Kids
Toronto travel tips: insider ideas for visiting Toronto with kids 
Explore Toronto's kid friendly attractions | restaurants | hotels
Explore Ontario's kid friendly attractions | restaurants | hotels