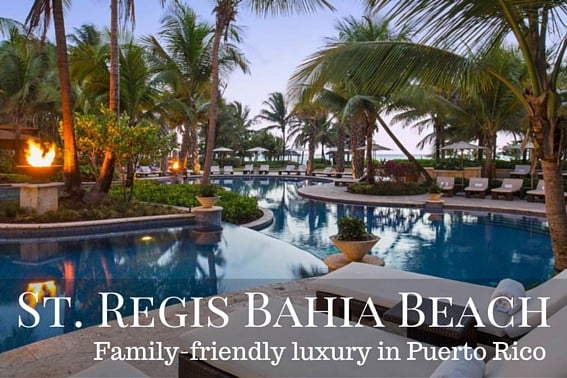 Photo Credit: St. Regis Bahia Beach
Deciding where to go on vacation is no small endeavor. I want to feel I've selected the best place possible; somewhere that my family can sit back and relax and take in the scenery, maybe a luxury resort experience with eco-friendly surrounds where the family can partake in any number of water sports including biking and nearby hiking. Where do you go if your interests and likings lean towards all three of these areas? Head to the AAA five-diamond St. Regis Bahia Beach Resort. It's a luxurious escape to Puerto Rico, and the only such resort in the island.
Exploring St. Regis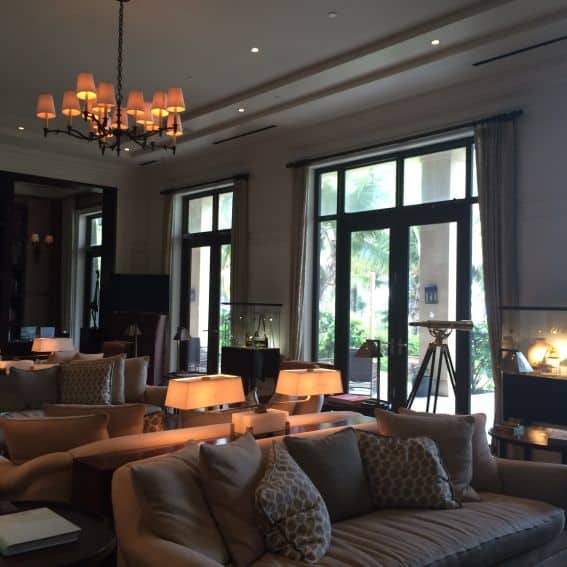 What does the St. Regis have to offer? The resort boasts breathtaking nature walks, hiking, biking and jogging trails. There's the gorgeous Robert Trent Jones Jr. golf course managed by Troon Golf, scrumptious cuisine by Jean-George, and Remede Spa with pampering galore with superior beauty products. Enjoy incredible free amenities at this pretty and eco-friendly venue including water sports, a water playground with inflatable trampoline and climbing mountain, tennis, volleyball, kids club, outdoor whirlpool and hot tub, close proximity to lovely beaches, and a variety of special activities and events based on the time of year. Teens here are not forgotten, and can take advantage of the Boathouse Club which offers activities for a fee such as a zip lining adventure to the El Yunque rainforest, nature photography workshops, camping experiences, evening kayaking nature torus, movie nights on the beach, looking lessons, special salon services and Plena dancing lessons. There are also plenty of sights to indulge in for all guests should you decide to venture off of the property to take in the island a bit more.
One of the best reasons to travel to Puerto Rico is the lovely weather and that American citizens won't need to bother with getting the entire family a passport. This alone may sway your vacation plans. You can stay at a resort as fantastic as the St. Regis Bahia Beach and never leave the property. It is plenty big and offers families a variety of things to do to keep them busy, or choose to be alone by the pool or on the beach to soak up some solid unwinding time. I eyed the pretty cabana on the beach thinking how I would love to have the freedom to hide away in there with a good book for about a week or so.
Resort Living with a Personal Touch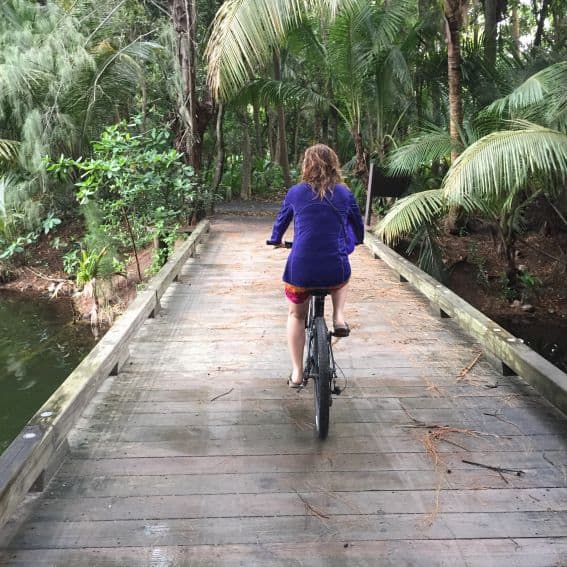 The St. Regis is a premium beach resort built on what was once a coconut plantation, and it abuts the El Yunque National Forest, which is beautiful of its own accord. The place is very eco-friendly, and lush greenery and tropical flowers decorate the property from one end to the other. It truly feels like an escape to a beautiful island location, and is a place your family won't soon forget. The rooms are well appointed and offer everything you could want. We had adjoining rooms so that our kids could be close by, but not tooooo close. When we arrived my youngest's stomach was acting up a bit (probably from traveling and such), and the hotel made sure we had camomile tea and some pastries to calm him down and soothe him. It was such a nice touch. A day later when my birthday rolled around, they delivered a special birthday treat to my room. I loved it! These kinds of personal touches are just a few examples of the kind of service and personal interest you'll find here. It's an escape, but certainly not an impersonal one.
Family-friendly Accommodations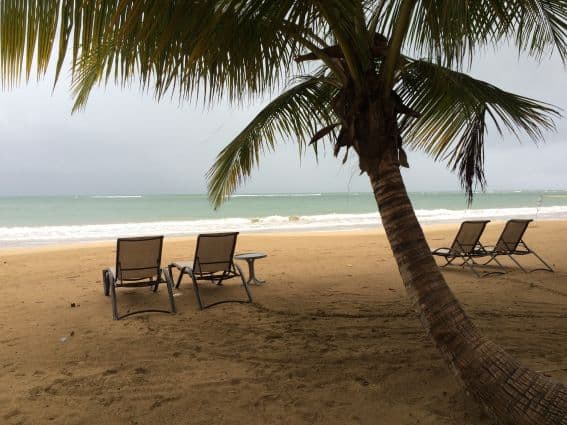 Families will appreciate the ability of the resort to accommodate them and their needs. Rooms offer cribs if needed, and the Kids' Club and various activities will keep them entertained. Sometimes natural critters make an appearance, thrilling the kids. We saw several iguanas throughout the property and by the pool, and melodic birds and insects serenaded us day and night. The resort is not very far from the airport (about 35 minutes), so that even when you land here, you're not far from your destination, which can be a deal breaker for kids who don't travel well. I know direct flights and quick transport to a hotel are high on my list of vacation desires.
Scrumptious Food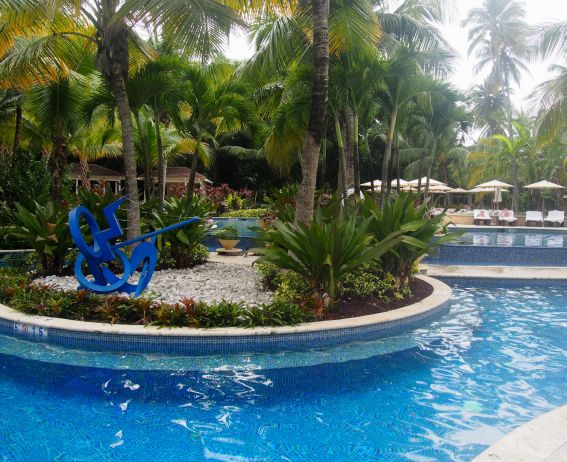 At this resort, be sure to treat yourself to the delicious food. Meals are a treat, and the restaurants offer a great variety to please everyone's palates including the kiddos. Been craving a decadent dessert, a fine wine, or a hot breakfast cooked by someone other than yourself? The St. Regis does not disappoint in any of these facets. Their personalized service extends to their waitstaff, and meals are spent enjoying flavors and dishes you may not have ever tried, but will savor for long afterwards. Special touches like their nightly champagne-sabering ceremony, iced tea ritual, and s'mores and stories at the resort's outdoor fireplace are unforgettable.
If a visit to a nearby island that offers lots of direct flights, the convenience of not needing a passport for U.S. citizens, lush, tropical surrounds with top-notch luxury, and incredible amenities, food, and service, sounds like a dream, then visiting the luxurious escape in Puerto Rico at the St. Regis Bahia Beach should be front-and-center on your list. See you there!
*Disclosure: I was provided a media rate for lodging here, although the opinions expressed are entirely my own.
All photos are by Sharon Rigney.
You may also like: Easy International Travel: Puerto Rico, St. Regis,  or Top 10 Island Destination For Families St. Regis Puerto Rico