Recently, Trekaroo was invited to participate in a fun project called "7 Links." This project, started by Tripbase, asks us to recall our favorite travel posts in an effort to give new attention to old posts which may have slipped by you in the past. Amy Whitley, the editor of Pitstops For Kids and a 2011 Superoo, tagged Trekaroo a couple weeks ago while I was traveling the Pacific Northwest, which happens to also be her neck of the woods. We made it back home and I have finally gotten around to selecting our seven. So without further ado….
Most Popular: $5 off the California Academy of Sciences
I wish I could say our most popular post was some sort of carefully crafted bit of prose genius, but people like coupons and the search engines seem to always direct them to our post. The good news is that this coupon is still good through December 31, 2011 so there is still plenty of time for your family to take advantage of the discount.
A Post Whose Success Surprised Me: The Best Zoos in the West
My very first post as Trekaroo Blog Editor proved to one of our most popular. I came from a humble blogging background and couldn't believe that thousands of people were actually interested in reading what I had to write. Zoos have always been one of my favorite places to take kids and I feel that this post really does provide some great information for those who are interested in visiting the best zoos in the west. I ended up writing a post for the Best Zoos in the Midwest as well and planned to continue the series with the South and East but never found the time. Perhaps, given the popularity of these posts, I should make time….
Most Beautiful Post: 15 Family Friendly National Park Adventures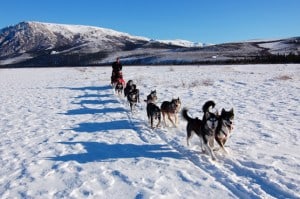 I have traveled around the US quite extensively and I have yet to find anything more beautiful than our National Parks.  This post was more of a bucket list for my own family, as my children grow and are able to participate in all sorts of unique adventure in National Parks from Alaska to Maine.  Since I did so much research and found so many fun opportunities for families to enjoy their parks, I figured why not share all that great information with the rest of Trekaroo?
Most Controversial Post: American Airlines Behaving like a Budget Airline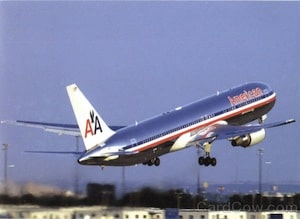 Photo credit Wikihow
At Trekaroo, we aren't typically in the business of creating or writing about controversy. We want our family travel blog to be fun and informative, but sometimes things happen in the travel world and we feel obligated to throw our two cents out there.  This past winter, our Trekaroo CEO, Liling Pang, got caught in the London blizzard and quickly saw the difference between competing airlines and their caliber of customer service. Needless to say, she wasn't very pleased with how American handled the situation…
Most Helpful Post: The Best Tide Pools in California for Kids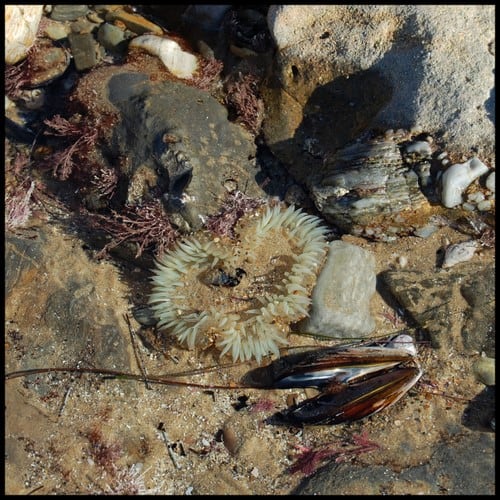 I would like to think that all of our blog posts are helpful.  After all, we are in the business of helping families travel better with their children. However, there is one post that continues to be quite popular with Google and hopefully has lead to many great family outings.  Our top California tide pools list highlights the best and most easily accessible tide pools for families, making a trip to beach a fun yet educational experience. If you have a trip to California in your future, make time to check out one of these amazing little pockets of life.
Post That Didn't Get Enough Attention: Exploring the Louisiana Outback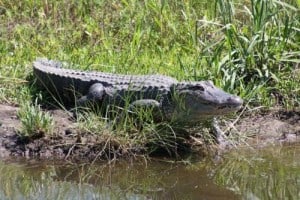 I wrote this post during the Mississippi River floods that occurred this spring, in an effort to both share my experiences in the most rural part of Louisiana and bring attention to an area that was destroyed by flooding and needs tourism dollars to help rebuild. My goal was to paint a picture of the region, including its vibrant culture and colorful characters like Capt'n Sammie which make this little known part of the country so special. If you didn't get a chance to read it the first go around, I highly encourage you to read it this time.
Post we are Most Proud Of: Surviving Pediatric Cancer and Healing Through Travel- A Trekaroo Family's  Inspiring Story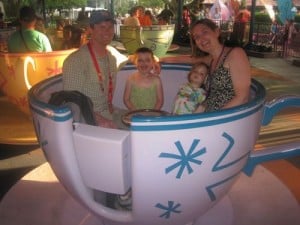 I didn't write this post. Neither did Liling or any of our Destination Guroos. It was written by Ginger Templeton, a 2011 Superoo who offered to share her family's story about how important travel was to her family's healing after her daughter's long and painful battle against AML, an aggressive and uncommon form of leukemia.  Her words bring me to tears every time I read them and serve as an incredibly important reminder of why it is crucial to travel with our children while they are young. It is impossible to know what life might throw at us. Putting off travel with kids because it is "too hard" or "they won't remember" takes away the opportunity to create memories of special experiences with our children. Lindsay's memory of her family trip to Oak Island and the prospect of returning to this special place helped her have something to look forward to during all of her cancer treatments.  Odds are, your child won't get cancer. But we still think the experiences, education, and memories associated with travel are some of the greatest gifts you can give your children.
Revisiting these posts has been like a walk down memory lane but now it is time to tag 5 people to continue the 7 links game. I am selecting people who are either Trekaroo Superoos or have written guest posts for Trekaroo in the past. Some write about travel while others have different emphases. Either way, I am sure they each have seven posts I would love to read again.
Debi Bouffard of Who Says Eight is Enough
Devon Weaver of Mama Cheaps
Katie Dillon of La Jolla Mom
Michele Whiteaker of Fun Orange County Parks
Tonya Staab of Celebrate-Create-Explore
– – – – – – – – – – – – – – – – – – – – – –
Sharlene Earnshaw (aka doubleadventure) is Blogger-in-chief for Trekaroo and the blogger behind Double the Adventure.

Travel with kids to: CA |CO | DC | FL | HI | IL |MA | NC | NY | OR | PA | TN | TX | VA | WA