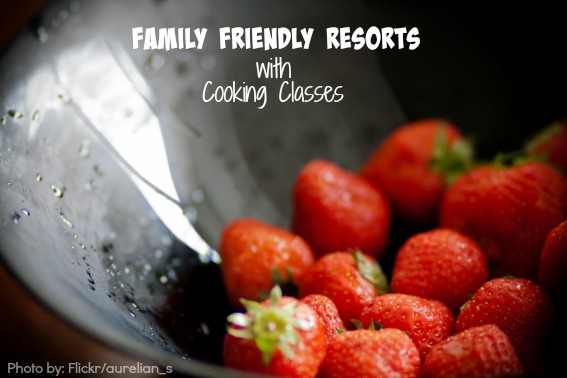 Traveling with families offers a unique dynamic and perspective. Often, kids are of different ages, family members may have different interests and abilities, and finding an activity to engage everyone can sometimes be a challenge. So what is the answer? Try a cooking class. Everyone needs to eat, and kids have been known, at times, to enjoy playing with their food. A cooking class can engage everyone in the family, take the chore out of cooking, introduce new ingredients and techniques, and maybe, just maybe even get the kids to try something new. Here are some of our favorite resorts with cooking classes for families.
The Essex Resort in Vermont
The Essex Resort and Spa excels at their culinary offerings. In fact, they have an entire Cook Academy dedicated to teaching the culinary arts to guests! The classes offer a great experience to get hands-on in the kitchen learning new techniques while preparing a delicious meal. For the budding chefs in the family, Camp Cook offers a fun week-long cooking adventure. Participants learn all about nutrition, food prep, techniques, and create their own culinary masterpieces. The young chefs will particularly enjoy picking their own herbs and vegetables from the on-site gardens and collecting eggs from the resident hens. Rumor has it that pool breaks are built into the schedule, allowing for some fun away from the kitchen.
Ritz Carlton Cleveland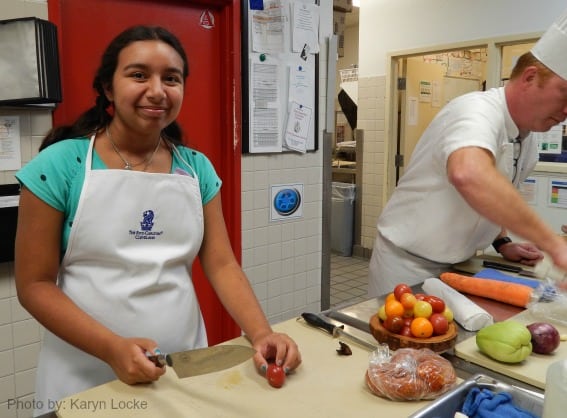 The Ritz Carlton Cleveland offers a seasonal Fresh Market Package. This package includes a one night stay, breakfast, and an experience with the Chef. Head to the nearby West Side Market with the Chef where guests create a lunch menu and choose the items needed to prepare it. After shopping the market, head back to the hotel for a tour of the kitchen, and to prepare a meal alongside the Chef.
Aloft Downtown Asheville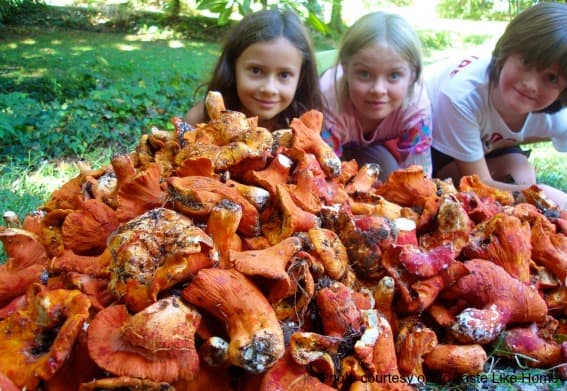 Aloft Downtown Asheville located in Asheville, North Carolina, is just one of the local inns to partner with No Taste Like Home for unique culinary adventures where guests embark on a guided tour and pick their own forest-to-table meal. The family friendly guide teaches the group how to forage for wild mushrooms and plants. The group then returns to town where those gatherings are turned into a delicious meal. This is a great way to engage with your surroundings and your food!
Welk Resort in Escondido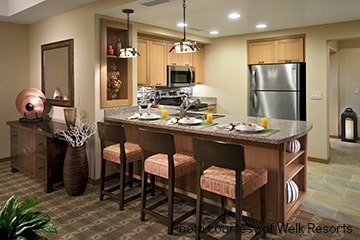 Welk Resort is rolling out a new weekly Global Cooking Class where Chef Thomas works with resort guests to prepare dishes from around the world. Learn how to use indigenous ingredients, new techniques, and gain a sense of adventure while trying some of the more unique offerings. Chef Thomas, a father himself, encourages children to join in on these classes and be a part of the fun.
The Pierre in New York City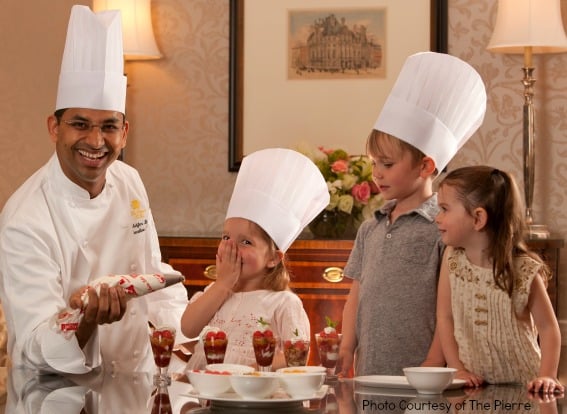 The Pierre is offering a brand new Kids Cooking Class starting this spring. The Chef behind the class is a dad himself, and encourages the kids' participation and enthusiasm. The young chefs will learn new skills while creating a delicious three course meal.
The Resort at Paws Up in Montana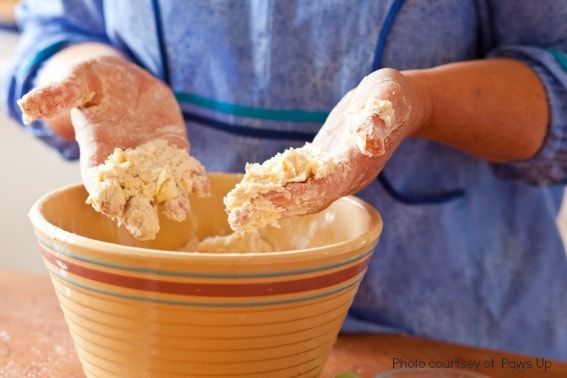 The Resort at Paws Up not only offers all the amenities of a luxury ranch but some great culinary opportunities as well. Families are invited to participate in any of their scheduled offerings or they can even customize their own cooking class or S'More Making with an Executive Chef! The Upper Crust class is designed for the bakers in mind offering pie and cookie camps. Be sure to check their calendar for their Montana Long Table, Bounty on the Blackfoot, and Montana Master Grillers events for true culinary experiences.
La Posada de Santa Fe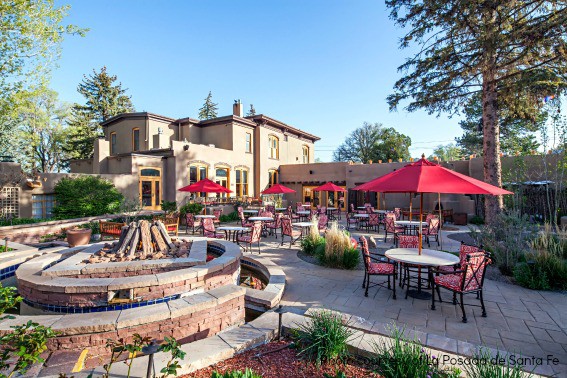 La Posada de Santa Fe offers up simple, fun experiences that everyone in the family can enjoy. Every Tuesday and Friday enjoy S'More making. During the winter guests make S'Mores indoors at the lobby fireplace and during the warmer weather, outdoors on the patio kiev. Frequently put on the schedule, but always available for request, is salsa, guacamole, and tamale making with Mama Mary Loya's family recipes. And just in case the adults want to sneak away from the kiddos, Mondays are Margarita and tequila tastings, as well as demos. Be sure to ask the bartender if you'd like to give it a try yourself!