For a vacation idea that's made to order, consider a timeshare rental when you travel with kids. Vacationing this way can really be a custom family vacation to fit your needs because of these three reasons:
1. The variety in size and style of the resorts.
2.  An abundance of destination choices.
3. They are budget friendly!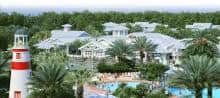 Do you want to take your family on a vacation to the Bahamas? To Hawaii? To a National Park? To a Theme Park? All of these destinations, and more, are family-affordable by renting budget timeshares. On a per person basis, a timeshare rental can be as much as 50% less than hotels. And there's no comparison in the space you get for your money. On the one hand you can have a cramped hotel room; on the other you get real bedrooms, a living room, a dining area, and best of all a fully-equipped kitchen. You'll almost always have a balcony or patio, often a whirlpool tub, and maybe even a working fireplace.
Space to Cook
Many resorts offer an area where you can barbecue. Speaking of which, having your own kitchen is a wonderful convenience and a great money-saver. It's an easy way to feed those constantly hungry kids, while saving on the cost of meals. Often resorts will pre-stock your kitchen with groceries to your specifications, and most are close to supermarkets and sometimes even a farmer's market.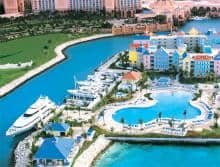 Space to Sleep and Play
Separate bedrooms means you can put the little ones to bed in a quiet room while the rest of the family enjoys television, games, movies, etc., in the living room, knowing that your late night activities won't disturb the youngsters.  Try doing that in a hotel room. And one of the main advantages of a timeshare rental is that it's attached to a resort. Many of the resort's amenities will be included in your one low timeshare rental price. That means that everything from swimming pools (often with water park features) and hot tubs to tennis, golf, volleyball, arcade rooms, bocce ball tournaments, arts and crafts, dance lessons, Kids Clubs, or just about anything else you can think of, might just be part of your resort experience.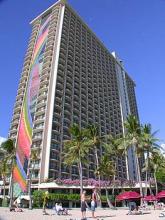 So go the non-traditional route and plan to stay in a kid friendly timeshare rental for
your next vacation.  It just might become your family's traditional vacation from now on!
RedWeek.com is the largest online marketplace for timeshares. Owners sell, rent, or exchange their timeshares. Travelers find luxury accommodations for pricing less than typical hotel rooms. Try a timeshare rental for your next vacation.