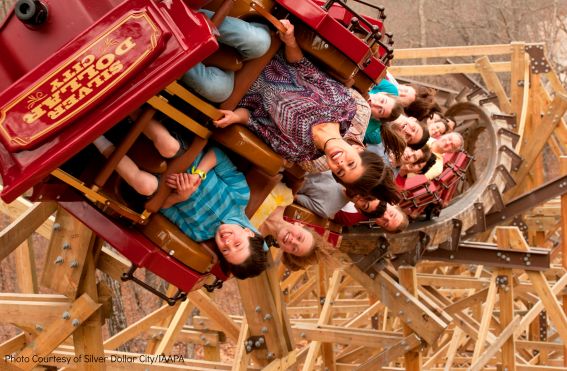 This summer's offerings of over 200 new amusement park rides and water park activities throughout North America in 2013 is here. From modern, wooden roller coasters to multiple, drop water slides, to futuristic pyrotechnics, parks across the United States and Canada bring a new level of fun, thrills, and chills. This list of kid friendly amusement parks amassed from the IAAPA (the largest international trade association for amusement facilities and attractions), is a comprehensive guide to what's NEW in summer fun!
USA
Alabama
Waterville USA  Located in Gulf Shores, AL, this water park taps into your competitive side. With a six-lane water slide, you can race against five others to see who can slide into the finish first. www.watervilleusa.com
Check out our Top 10 Things for Families to Do in Alabama.
Arkansas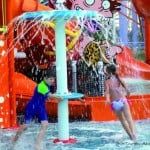 Magic Springs  With over 200 ways to get wet, Magic Springs in Hot Springs, Ark., includes "Splash Island," a four-story water play structure. The new structure has "10 water slides, a 1,000-gallon tipping bucket, bubbler jets, water wheels, water curtains, net climbs, pools, waterfalls, and more."  www.magicsprings.com
Wild River Country  This water park in North Little Rock, Ark., has improved their grounds with resurfaced and repainted water slides, new landscape, available cabanas, and a bridge near the wave pool for guests with disabilities. www.wildrivercountry.com
California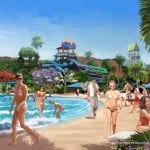 Aquatica San Diego  This brand new park in Chula Vista, CA, combines animal attractions with water fun.  The water park includes a 500,000-gallon wave pool, open-air slides, and a 1,250-foot-long lazy river.  Related, SeaWorld San Diego  "Madagascar Live! Operation Vacation!" is a new live musical introduced at SeaWorld in San Diego, CA.  This 20-minute show stars the characters from the Madagascar films. 

Explore or write kid friendly reviews of SeaWorld.

California's Great America  Inspired by the Gold Rush, the "GoldStriker" is a new 3,197-foot-long wooden roller coaster that has a 103-foot drop and reaches speeds of 54 mph. This park is in Santa Clara, CA. 

Been here? Share your scoop on Great America.

Fantasy Faire  Disneyland's magical world of Fantasyland in Anaheim, CA, has expanded its village to include shopping, dining, watching new theatrical performances featuring Belle and Rapunzel, and the chance for your little one to meet and greet his or her favorite princess.

Check out everything that's new at Disney parks this year!

Knott's Berry Farm  This park, located in Buena Park, CA, debuts two new roller coasters this summer season.  Experience the twists and turns of the California coastline on the 1,339-foot-long and 52-foot-tall roller coaster "Coast Rider." Pilot your own two-man aircraft 28 feet on the new "Surfside Glider." The classic "Timber Mountain Log Ride" restores the scenes, ride figures, and sets, upgrading but maintaining the original feel and story of the ride.

Buena Park offers a ton of family friendly attractions in the OC.  Explore Knotts & more family fun.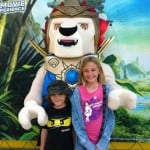 LEGOLAND Hotel and LEGOLAND California Resort  Families staying at LEGOLAND Hotel in Carlsbad, CA, will be completely enveloped in the land of LEGOs with new play areas, a family pool, and 250 LEGO-themed rooms.  LEGOLAND California Resort introduces a new 4-D show titled "LEGO:  Legends of Chima."  Follow the Chima characters' adventure in this entertaining new show.

We've got the inside scoop on the brand new LEGOLAND Hotel.
Los Angeles Zoo  The LA Zoo boasts a new exhibit, "The Rainforest of the Americas." Set in a tropical climate, mammals, reptiles, birds, and insects, live in a more "naturalistic" environment and the focus of water as an essential resource to the rainforest is emphasized.

Explore or write kid friendly reviews of the LA Zoo.
Monterey Bay Aquarium   Come to Monterey, CA, to see the aquarium's "new $2 million, two-level sea otter exhibit." See otters swim on the surface, then dive down underwater to show off their swimming skills. "Luna: A Sea Otter's Story," a new, 15-minute program, shows a sea otter's life from rescue to release.

Discover the Best of Monterey for Families

Mulligan Family Fun Center Phase two of Mulligan Family Fun Center in Murrieta, Calif., expands its water park. Additions include "three new body slides, multi-level slide platforms, spray nozzles, and the Big Splash Pumping Station." www.mulliganmurrieta.com
Santa Cruz Beach Boardwalk  The boardwalk in Santa Cruz, CA, has a new steel roller coaster called "Undertow." The ride features a four-seat vehicle, that because weight distribution effects how it rotates, each ride will be different every time. 

Stay in Santa Cruz for a relaxed family beach vacation.

Six Flags Discovery Kingdom  This Six Flags in Vallejo, CA, debuts  "Cirque Dreams Splashtastic."  The show combines Cirque acrobatic achievements with similar awe-inspiring feats by the marine mammals in the park.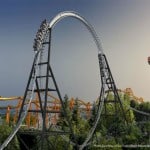 Six Flags Magic Mountain  Try "Full Throttle," a triple launch steel coaster with 160-foot loop, and reach  70 mph both forwards and backwards, in Valencia, CA.

Explore or write kid friendly reviews of Six Flags Discovery Kingdom & Magic Mountain.
Colorado
Elitch Gardens  Denver, CO's Elitch Gardens debuts "Blazin' Buckaroo," a 360-foot steel family friendly coaster.  Top speed is 15 mph, making this a good coaster for the smaller kids.  Seven new shows will also open in the park, including animal close-up "Raptor Project," magical "Cirque Conjure," superhero inspired "Do-Right Duo," extreme stunt "Motorcycle Mania," and silly shows just for kids. 

Explore or write kid friendly reviews of Elitch Gardens.

Glenwood Caverns Adventure Park  In Glenwood Springs, CO, the Historic Fairy Caves Tour has expanded their tours to include sections of caves that the public have never seen, including Exclamation Point at the top of Roaring Fork Valley. Journey through lit walkways to view the most opulent cave room decorated in "stalactites, stalagmites, soda straws, and cave bacon rock formations," on the Kings Row Tour.
Glenwood Springs is full of rich history and family fun.

Explore our Top 10 Things for Families to do in Colorado.
Connecticut
Lake Compounce   Crocodile Cove Water Park, located in Bristol, Conn., brings you "Bayou Bay," a wave pool double the size of the original.  A second bathhouse, with more changing areas and restrooms, has been added for guest's convenience. 

Explore or write kid friendly reviews of Lake Compounce.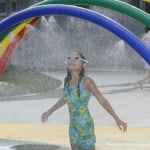 Quassy Amusement Park  Renamed Splash Away Bay, this amusement park in Middlebury, Conn., added three new water slides. The park has successfully doubled the size of its water area with features such as "Bullet Bowl" tube slide, "Free Fall" body slides, and "Fish Pond," a children's play area.  The Quassy Quest Laser Maze Challenge allows players to operate through a web of light beams as the clock ticks down.  www.quassy.com
Been here? Share your scoop about Quassy.

Check out our Top 10 Things to do in Connecticut
Florida
Busch Gardens Tampa  Like it's west coast partner SeaWorld San Diego, Busch Gardens in Tampa, FL, debuts "Madagascar Live! Operation: Vacation."  This 20-minute live musical follows the characters from the original Madagascar movies. 

Trekaroo families love Busch Gardens.  Read the reviews.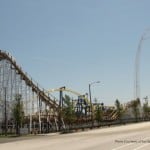 Fun Spot America  Originally known as Fun Spot Action Park, this park in Orlando, FL, has added a $40-million expansion, with a 2,000-foot-long coaster called "White Lightning," a 250-foot steel cable swing "Sky Coaster" ride, along with a1,200-foot suspended coaster,  and plenty other new rides. 

What's so fun about Fun Spot? Read parent approved reviews.

Jungle Island  Located in Miami Florida, Jungle Island shows off its reptiles including snakes, lizards, and frogs, with the newly opened "Critter Tales."  It's a behind-the-scenes look at these unique residents and ends with a chance to feed an alligator. www.jungleisland.com
Walt Disney World's Magic Kingdom  This Disney Park in Orlando, FL, unveils "A Pirate Adventure: Treasures of the Seven Seas," where a pirate map and magic talisman help guests navigate five different pirate raids throughout Adventureland.  Disney has also expanded Fantasyland, allowing guests to meet their favorite Disney princesses in the "Princess Fairytale Hall."

New Fantasyland began rolling out late 2012. Read about all the new Walt Disney World fun for 2013.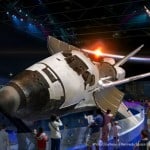 Kennedy Space Center Visitor Complex   Based near Orlando, FL., come see the NASA space shuttle Atlantis. In this $100 million attraction, Atlantis is able to be viewed close-up; on display as it would have looked orbiting the earth.  The attraction also allows visitors to move through a model of the International Space Station.

Blast off!  Read kid friendly reviews of the Kennedy Space Center.

Lowry Park Zoo  With an outdoor exhibit "featuring 22 lifelike and like-size dinosaurs that move, blink, and roar," this Tampa, FL zoo premiers "DinoQuest 2: A Jurassic Journey."  The program also includes a Zoo School and after dark event called "Dino Nites."

Check out reviews of the Lowry Park Zoo.

Rapid Water Park  This water park in West Palm Beach, FL, introduces a "continuous, simulated wave system that moves 30,000 gallons of water per minute" called the "FlowRider."  At 35 mph, guests can ride the waves while they remain in one location. 

Go with the flow at Rapid Water Park.

SeaWorld Orlando  A close encounter of the penguin kind (250 species of penguins to be exact), is happening at "Antarctica: Empire of the Penguin," in Orlando, FL.  See the penguins in their actual environment while following the story of one penguin's life.

Summertime fun at SeaWorld Parks

Universal Studios Florida  Be right in the action in "Transformers: The Ride-3D," now at Universal Studios in Orlando, FL.  It's an "intergalactic war between the Autobots and Decepticons," while riders experience high-definition 3-D and flight simulation. 

See if your kids will love it?  Read reviews of Universal Studios.

Ready for more?  Explore our top 10 picks for family friendly fun in Florida.
Georgia
Six Flags Over Georgia  Swing 24 stories above ground and rotate in a 98-foot-wide circle at 40 mph on "SkyScreamer" near Atlanta, GA. This ride is the tallest attraction of all rides in the park in its 45-years.  Six Flags White Water  The "Typhoon Twister," located in Marietta, GA, takes four guests at a time through a five-story drop, empties into a 67-foot wide bowl and then plunges them through a corkscrew chute into a waiting pool.

Check out kid friendly reviews of Six Flags Over Georgia.

Stone Mountain Park  Experience the joy of camping in the new restaurant Campfire Grill, located in Stone Mountain, GA.  The "camping adventure" consists of campsite dining tables, servers playing camp counselors, and camping décor.  Campfire S'mores Skillet dessert is available to complete the camping fun.

Trekaroo families love sharing about Stone Mountain.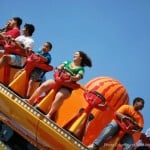 Wild Adventures  Valdosta, GA's Wild Adventures introduces "Tailspin," a motorcycle-style ride that brings riders four stories high on a half-pipe.  "Wacky Wheels," a whirling car ride is great for the younger riders. wildadventures.com
Idaho
Roaring Springs Water Park  This Boise, ID park introduces a six-story, high-speed water slide.  The "Cliffhanger" drops riders out of a trap door launch and straight into a vertical drop.  www.roaringsprings.com
Silverwood Theme Park  Opening two new rides in 2013, this park near Coeur d'Alene, ID, premiers the "SpinCycle," a cylindrical shaped ride that seats 24 people facing outwardly while their legs dangle from 104-feet high. The ride rotates 360 degrees while swinging like a pendulum on the way down. Two 20-person vehicles climb higher with each swing on the "Barnstormer."

Explore or write kid friendly reviews of Silverwood.

Illinois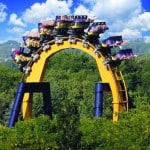 Six Flags Great America  A nighttime production featuring "singing, dancing, pyrotechnics, video, and laser elements" debuts in Gurnee, IL with their show "igNIGHT."  This is the most technologically advanced show in the 37-years of the park.  Also at the park, guests can now ride at 50 mph through 2,700 feet of track on "Batman: The Ride" backwards.

Explore or write kid friendly reviews of Six Flags.

Santa's Village Azoosment Park  Located in Dundee, IL, this amusement park debuts a four-story high, steel roller coaster called "Wildcat Roller Coaster." After the thrills of the coaster, enjoy family fun on "Ding 'em Dodge 'em Bumper Cars."

Been here? Share your scoop on Trekaroo.

Indiana
Holiday World and Splashin' Safari  This park in Santa Claus, IN, features a new water slide complex with four in-the-dark water slides! "Hyena Falls" water slides range from 297 to 350 long, and feature a half-pipe with the longest ride. "Kitty's Tea Party" is a new teacup ride catering to the younger guests.
Explore or write kid friendly reviews of Holiday World.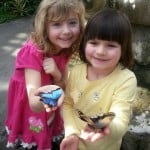 Indianapolis Zoo  Butterflies have returned to the zoo and are featured in the White River Garden inside the "Butterfly Kaleidoscope" exhibit. See nearly 40 different species of native and exotic butterflies and other brand-new elements in this limited-time exhibition.

Get parent approved tips on visiting the Indianapolis Zoo.

Seven Peaks Waterpark Duneland  Debuting in northwest Indiana, this new water park includes 15 water slides (with four 70-foot free fall drops), a 500,000-gallon wave pool, two areas especially for kids, and a quarter-mile lazy river. www.sevenpeaks.com/WaterParkDuneland/Home.aspx
We've got the scoop on the Best fun in Indiana.  Explore our Top Ten Guide.

Kentucky
Beech Bend Park and Splash Lagoon  Opening in Bowling Green, KY, the "Vortex" is a revolving swing that takes riders 60 feet in the air, facing each other, and at the top height of the swing, the riders are held upside down. www.beechbend.com
Explore the Top 10 Things to do with Kids in Kentucky

Maryland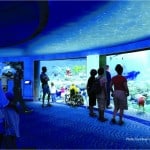 The National Aquarium  Debuting in Baltimore, MD, the "Blacktip Reef" is a "coral-filled exhibit," much like the Indo-Pacific reefs.  See Blacktip Reef Sharks up close and personal through a new floor-to-ceiling pop-out viewing window.

Explore or write kid friendly reviews of the National Aquarium.

Six Flags America Located near Washington, D.C. and Baltimore, MD, Six Flags America introduces a 65-foot-tall water slide that has six "intense drop-launch looping body slides" in the "Bonzai Pipelines." www.sixflags.com/america
The City of Baltimore boasts numerous kid friendly attractions.  It made our top 10 Maryland- see what else did.
Massachusetts
Six Flags New England Featuring a "50 –foot freefall, 200 feet of darkness, and a 360-degree loop," this park located in Springfield, Mass., opens "Bonzai Pipelines;" a six slide water complex.

Explore or write kid friendly reviews of Six Flags.

There's much more to Massachusetts than Six Flags.  Check out our top 10 things to do when visiting MA.
Michigan
Great Wolf Lodge  Traverse City, Mich., brings a whitewater rafting attraction with "River Canyon Run."  Three to four people in one raft wind out of the resort and then back inside. "Ten Paw Alley," a bowling alley designed for kids, has been added to the park as well. "Scoop's Kid Spa" has been expanded to include ice-creamed manicures and pedicures for young girls to enjoy. www.greatwolf.com/traverse/waterpark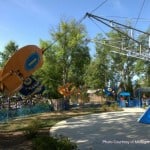 Michigan's Adventure  Take a flying adventure on the new "Lakeside Gliders" in Muskegon, Mich. Control your flight experience with the stationary rear wing and moveable front wing. www.miadventure.com
Learn about this water-loving state by checking out our Top 10 Michigan.

Minnesota
Como Zoo  This zoo in St. Paul, Minn., opens a new 10,00-square-foot outdoor and 2,000 square-foot indoor exhibit  aptly named "Gorilla Forest." The exhibit allows gorillas to "play, climb, forage for food, and display their extraordinary family and social dynamics to the public in immersive natural habitats."

Explore or write kid friendly reviews of Como Zoo.

Valleyfair  Experience 30 life-sized dinosaurs on five wooded acres at "Dinosaurs Alive!" in Shakopee, Minn. www.valleyfair.com
Missouri
Branson Tracks Upgrading two of its tracks, this family fun and go-kart center in Branson, MO, has also added a "new arcade, children's rides, a kiddie go-kart track, a four-station batting cage for both baseball and softball, and a newly expanded birthday party facility."  www.bransontracks.com
Worlds of Fun  Celebrate Worlds of Fun in Kansas City, MO 40th anniversary with an expansion of the Oceans of Fun water park including six new slides that range from the "Aqua Launch" to the "Constrictor" slide in a 65-foot-tall complex. With a single admission ticket, guests can now enjoy both Oceans of Fun and Worlds of Fun.

Kansas City Zoo  The Helzberg Penguin Plaza located inside the zoo, is a child-friendly viewing of both cold-water and warm-water penguins in their natural environments.

Schlitterbahn Kansas City Water Park At 130 feet tall, the new "Meg-a-Blaster" takes a four-person raft down a slide at speeds of 65 mph.  

We've got lots of tips & tricks on exploring KC with kids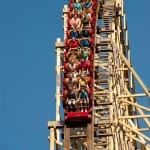 Silver Dollar City A new hybrid wooden roller coaster is introduced at this Branson, MO amusement park.  "Outlaw Run" has an 81-degree drop, three inversions, and reaches speeds of 68 mph.

Explore or write kid friendly reviews of Silver Dollar City.

Six Flags St. Louis Take the 125-foot-tall, new steel coaster "Boomerang" through a series of half-loops, corkscrews, and one final full loop, before the ride is put into reverse and you do it again.

Get tips on visiting Six Flags.

Nevada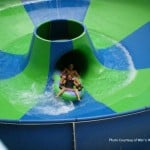 Wet 'n' Wild Las Vegas Located in southwest Las Vegas near I-215 and Sunset Road, this new water park opened by Australian entertainment company Village Roadshow, stretches across 41-acres and hosts more than 25 rides including a "slide that drops riders 57 feet into a giant half-pipe" called the "Hoover Half Pipe" and the a 1,000-foot-long lazy river called the "Colorado Cooler."  www.wetnwildlasvegas.com
Cowabunga Bay  Boasting a 35,000-square-foot "Sur-A-Rama" wave pool, this new water park near Las Vegas in Henderson, NV, includes a children's play area called the "Cowabunga Kid's Cove" and new water slides such as "Good Vibrations," "Zooma Zuma," and "Wild Surf." shanehuish.wix.com/las-vegas
Weigh in- is Las Vegas kid friendly?

Explore our Top 10 Things to do in Nevada
New Hampshire
Santa's Village  Celebrate this Jefferson, NH's 60th Anniversary season with the expansion of three new body slides at the theme park's Ho Ho H20 water park. More dining options, rest rooms, and a first-aid station have been added at the new Elf's Lodge.

Find reviews on Santa's Village or check out the Top 10 New Hampshire

New Jersey
Morey's Piers For iPhone and Android users, "Wild Trax" is introduced at the Wildwood, NJ park to "view statistics, earn badges, share photos, and more." Inspired by local artists, the "ArtBox" is a new attraction that features art studios, galleries, and a café. A classic log flume ride "The Zoom Phloom," has been redone and re-themed into "Sea of Life."

Explore or write kid friendly reviews of Morey's Piers.

Six Flags Great Adventure and Wild Safari Up to 35 passengers board a Jeep-like vehicles and travel off-road through the terrain of six continents to see 1,200 animals up close on this Jackson, NJ ride. "Safari Off Road Adventures" follows the fictional family The Wilds and their travels around the world. Six Flags Hurricane Harbor In this four-story-tall slide complex, slide headfirst down more than 1,800 feet on the "Big Wave Racer" in this Jackson, NJ amusement park.

Read parent tips on visiting Six Flags and Hurricane Harbor.
Ready for more? Top 10 New Jersey has plenty of suggestions!
New York
The Castle Have your parties, corporate events, and more hosted at the Event Center at The Castle in Chester, NY. www.thecastlefuncenter.com
Darien Lake Two new attractions debut in Darien Center, NY, including "Blast Off," a rocket launch simulator ride that sends riders straight up a 185-foot-tall tower. The park's "Ignite the Night" laser show has added new water technology and pyrotechnics.

Explore or write kid friendly reviews of Darien Lake.

The Great Escape Pilot your own flight on the new "Screamin' Eagles" ride in Queensbury, NY. With a movable front wing, you control dives at up to 40 mph.

Made it through The Great Escape?  Share your tips or read kid friendly recommendations.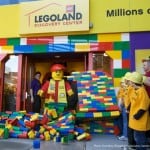 LEGOLAND Discovery Center Westchester Opening in Westchester, NY, this "$12 million, 32,300 square-foot indoor attraction" is designed for children ages 3-10. The interactive experiences include hands-on play areas, a 4-D cinema, LEGO master classes, two LEGO amusement rides, and MINIland, a re-creation of Westchester County and New York City landmarks, made out of more than 1 million LEGO bricks. www.legolanddiscoverycenter.com/westchester
First to arrive? Share your scoop!

Splashdown Beach  Having undergone a $13 million expansion, this Fishkill, NY water park adds two attractions, including "Dizzy's Water Whirler," a spray pad with 30 interactive water elements.  The first of six slides planned for the "Artic Adventure" water slide complex, debuts this summer as the "Artic Plunge."

See what other families think about Splashdown Beach.

Splish Splash Calverton, NY (located near Long Island), opens "Bootlegger's Run " at the water park Splish Splash. This new ride uses hydro-magnetic technology to combine roller coaster and a white water raft elements. Take a four-person raft uphill and down, traveling nearly five stories high.

Explore or write kid friendly reviews of Splish Splash.

Discover the best of New York with our Top 10 Guide to Family Fun in New York State!
North Carolina
Carowinds A multi-sensory and interactive dinosaur park premiers near Charlotte, NC as "Dinosaurs Alive!" The park has more than 30 life-size dinosaurs on five wooded acres of land.

Explore or write kid friendly reviews of Carowinds.

Great Wolf Lodge This lodge in Concord,NC, opens a new souvenir and gift store called The Great Wolf Kids Store. "Creation Stations, where kids stuff their own Great Wolf Kids character, are included in the store. Hungry as a Wolf is a new family-style restaurant introduced at the park.

Check out family friendly perks of Great Wolf Lodge.

Ohio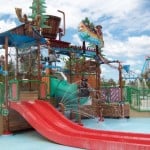 The Beach With a $5 million renovation, this Mason, OH water park has constructed "Kiddie Cove," a kid's interactive play area; part of its "Big Surf" wave pool. Emerald Bay activity zone is also enhanced with the "High Tide Hoops" water basketball play area and stationary floating lily pads. www.thebeachwaterpark.com
Cedar Point The "GateKeeper" debuts at this Sandusky, OH amusement park. As a winged roller coaster, guests sit on either side of the track and experience a 170-foot drop, 105-foot-tall camelback hill and a 67 mph, 360-degree giant flat spin curve.

Is this iconic park kid friendly?  Parents weigh in on Cedar Point.

Cincinnati Zoo The "Africa" exhibit is the phase three construction for this zoo and when fully completed will be the largest exhibit in the zoo's history. The construction offers a wider vista and an opportunity to see African lions and cheetahs.
Get parent tips on the Cincinnati Zoo.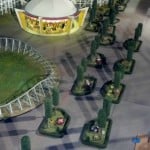 EnterTRAINment Junction A miniature working replica of Cincinnati's historic Coney Island Amusement Park covers more than 1,000 square feet and includes the amusement park's notable and historic roller coaster, Ferris Wheel, and carousel.  Each miniature is made from scratch by hand and created in a 1/24th scale, based on historic photos and dimensions. www.enterTRAINmentjunction.com
Great Wolf Lodge "Howl at the Moon Glow Golf," an indoor glow-in-the-dark mini-golf experience, debuts in Mason, OH.  Putt through the forest with glow in the dark balls. "Creation Stations," where kids can stuff their own Great Wolf Kids character are located in the new souvenir and gift shop, The Great Wolf Kids Store.

Check out parent recommendations for Great Wolf Lodge.

Kings Island Six scenes depicting dinosaur life and featuring 56 lifelike animatronics dinosaurs debut in Mason, OH with "Dinosaurs Alive!"
Explore or write kid friendly reviews of Kings Island.

There's plenty to do in Ohio.  We've shared our best recommendations in our Top 10 Ohio.
Oklahoma
Tulsa Zoo This zoo has newly renovated its complex with the "Robert J. LaFortune WildLIFE Trek." Included in the attraction is a grizzly bear exhibit, which feature  "an interactive keeper chat area and training wall, as well as a naturalistic habitat" for the bears.

Explore or write kid friendly reviews of Tulsa Zoo or explore the rest of OK with our Top 10 Oklahoma!

Pennsylvania
Dorney Park and Wildwater Kingdom  Life-size dinosaurs in five separate scenes showing different aspects of dinosaur life, opens in Allentown, PA with the animatronics exhibit "Dinosaurs Alive!"

Check out reviews of Dorney Park.

Great Wolf Lodge "Creation Stations," where kids can stuff their own Great Wolf Kids character abound in the new souvenir and gift shop The Great Wolf Kids Store in the Pocono Mountains.

Read parent approved tips for visiting Great Wolf Lodge.

Hersheypark  A 7,0000-square-foot water play area with 12 play structures and 16 dancing fountains, debuts in Hershey, PA as "Shoreline Sprayground." Two new water slides have also been added to its Boardwalk.
Hersheypark offers kid friendly fun.   Check out parent recommendations.

Idlewild and SoakZone A 605-foot-long lazy river, with 185,000 gallons of water  opens in Lignonier, PA in the "Float Away Bay." With a zero-depth entry bay and overall depth of 2 feet 4 inches, this lazy river features kid-sized tubes in addition to the adult tubes.

Explore  Idlewild & SoakZone.

Knoebels Resort  Ascend 148 feet up in the air to the top of the tower and drop at speeds up to 47 mph on the "StratosFear." Debuting in Elysburg, Pa., the resort also opens "Crazy Submarine," where families ride together as the submarine rises up and down on a circular arm.
Is Knoebels kid friendly?  Check out parent approved reviews.

Waldameer & Water World  Along with 60 guests, spin forward and backward at 25 mph, listening to Top 40 pop music hits through five large speakers, on the "Music Express" thrill ride. This ride opening in Erie, PA, is a different experience each time when illuminated with more than 3,000 LED lights.

Explore or write kid friendly reviews of Waldameer.

Trekaroo families love Pennsylvania.  Explore our Top 10 PA!
South Carolina
Family Kingdom Opening four new rides, this park in Myrtle Beach, S.C. introduces a Wild Mouse-style steel roller coaster "Twist 'n Shout," the "Kite Flyer" where guests lay down and dangle their feet, and whip around on the "Flying Tigers," and catch flies as you bounce along with the "Frog Hopper."

Explore or write kid friendly reviews of Family Kingdom.

South Dakota
The Great Plains Zoo This zoo in Sioux Falls, SD., opens a snow monkey exhibit called  "Monkeys, Magic and More." The zoo also debuts a new summer pond for flamingo viewing.

Discover more about the Great Plains Zoo.

There's much more than plains to South Dakota.  Explore our Top 10 Things for Families to do.
Tennessee
Lake Winnepesaukah A 5-acre water entertainment complex is a new expansion called SoakYa, that includes "a lazy river, wave lagoon, flume body slides, enclosed tube slides, a multilane racer slide, and a shallow splash park with pint-sized slides and water play fun for toddlers." www.lakewinnie.com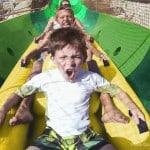 Dollywood's Splash Country Water Adventure Park  Tennessee's first and only water coaster, "River Rush," debuts as a ride that is similar to a traditional roller coaster with the same powerful twists and turns, but with rushing water to thrill and refresh in the summer heat. 

Explore or write kid friendly reviews of Dollywood.

Texas
Great Wolf Lodge This lodge in Grapevine, Texas, introduces a new family-style restaurant, Hungry as a Wolf, and the Grill, an American-style bar and grill overlooking the outdoor pool.

Explore or write kid friendly reviews of Great Wolf Lodge.

San Antonio Zoo Play an interactive and educational 3-D game on your smartphone or tablets at 10 exhibits within the zoo, with the newly unveiled augmented reality app. Download the app before or during their visit, and when you arrive at certain exhibits, you'll be instructed to point the device's camera at a specific object, which prompts an interactive game.

Discover reviews of San Antonio Zoo.

SeaWorld San Antonio  A new comedy show featuring a menagerie of dogs, cats, birds, rats, pot-belly pigs, and other animals performing various skills and skits debuts with "Pets Ahoy." Most of the animals used in the show have been rescued from animal shelters.

Explore or write kid friendly reviews of SeaWorld.
Six Flags Fiesta Texas Premiering a new hybrid wood and steel roller coaster, "Iron Rattler," this ride in San Antonio, TX,  "takes guests down a 171-foot-drop at an 81-degree angle, up to a top speed of 70 mph, and shoots them through four overbanked turns and an inverted barrel roll." Six Flags Hurricane Harbor Celebrate this Arlington, TX's 30th anniversary with the transformation of the "Black Hole" experience into the all-new "Black Hole of Doom 4-D." Riders are sent down a "500-foot-long dark, enclosed water slides filled with special effects such as holographic projections and spine-chilling sounds.  Six Flags Over Texas Take an elevated swing ride on the new "Texas SkyScreamer."  See the breathtaking view 400 feet above the park as you spin in a 124-foot-wide circle at 35 mph.  
Check out kid friendly reviews of Six Flags Fiesta, Over Texas, and Hurricane Harbor.
The State Fair of Texas With a new entertainment facility designed for families with children ages 5 to 13, the Summer Adventures in Fair Park includes the new "Top O' Texas" observation tower ride, which stands 500 feet tall and accommodates up to 100 riders at a time.

Explore or write kid friendly reviews of The State Fair.

Virginia
Kings Dominion With a multimillion-dollar project doubling the size of the park's children's are, this Doswell, VA. park, expands its Peanuts-themed children's area, Planet Snoopy.  Featuring 12 new and refurbished attractions, including a family balloon ride, classic teacup ride with a new twist, and a train adventure, the park also debuts two new family-friendly shows based on the world-famous cartoon strip. Young guests have the opportunity meet Charlie Brown, Linus, Lucy, and Snoopy in a memorable meet-and-greet experience. 

Explore or write kid friendly reviews of Kings Dominion.
Great Wolf Lodge "Creation Stations" are included in the new Williamsburg, VA, souvenir and gift shop The Great Wolf Kids Store.  Kids can stuff their own Great Wolf Kids character and decorate "Like Me" shirts – one to wear, and one to share with their new stuffed friend.

Read more kid friendly reviews of Great Wolf Lodge.
Get ready for more kid-friendly fun with our top 10 Virginia.
Washington
Great Wolf Lodge Families can play indoor glow-in-the-dark mini-golf at Howl at the Moon Glow Golf in Ground Mound, WA.  Use glow-in-the-dark golf balls to putt through a forest filled with woodland creatures. The Great Wolf Kids Store also opens, featuring exclusive Great Wolf Kids souvenirs and gifts and including "Creation Stations" where children can stuff their own Great Wolf Kids character to take home. The water park resort also introduces two new dining options: a new family-style restaurant, Hungry as a Wolf, and the Wake Up with Wiley (and Friends) character breakfast buffet.

Check out kid friendly reviews of Great Wolf Lodge.
Wisconsin
Mt. Olympus Water and Theme Park This park transforms its traditional wooden roller coaster, "Hades," into "Hades 360," an all-wooden roller coaster with an upside-down roll.
Explore or write kid friendly reviews of Mt. Olympus.



CANADA
British Columbia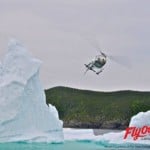 Canada Place Sixty guests at a time fly coast-to-coast across Canada on "a breathtaking aerial journey using simulated flight ride technology" on the "FlyOver Canada" experience, opening in Vancouver, BC.

Explore or write kid friendly reviews of Canada Place.
Vancouver Aquarium This new exhibit, "The Secret World of Sharks and Rays" gives guests a look at the British Colombia creatures such as sharks, scates, and rays, that call these waters home.

Get parent approved tips on the Vancouver Aquarium.
Ontario
Ripley's Aquarium of Canada See more than 45 exhibits in 1.5 million gallons (5.7 million liters) of water in Toronto, Ontario, as this aquarium opens and features thousands of marine animals. www.ripleyaquariums.com/canada/
Science North A highly interactive traveling exhibition, "The Science of Ripley's Believe It or Not," allows guests to dive into science "using experiments, challenges, touchable specimens, computer-interactives, and multimedia experiences." This exhibit in Sudbury, Ontario, is a 6,000-square-foot (557-square-meter) exhibit. www.sciencenorth.ca/exhibitsales
Quebec
LaRonde   Opening in Montreal, Quebec, soak other riders with water pistols in a circular track on the new family interactive ride called the "Aqua Twist."

Been here?  Share kid friendly reviews of LaRonde.
All Photos Courtesy of IAAPA and individual amusement parks/activities
Comments
comments