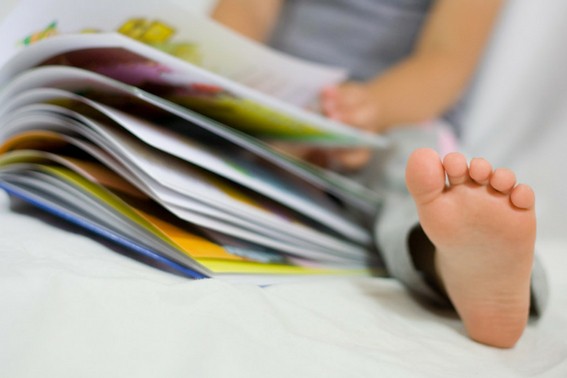 Scrolling through Instagram and all its tantalizing pictures of dreamy food and faraway locales, it is incredibly difficult to not pack our bags and instantly disappear somewhere fantastic. But how do we cultivate that same sense of wanderlust in little ones who seem to find life totally complete at the neighborhood playground? Maybe the easiest way to connect kids to travel in a tangible way is through books.
Lead Photo by: Bigstock/oliwkowygaj
Travel Books for Early Learners
For early readers seeing the way we travel is so important. When my kids were younger, books about airplanes, boats, and cars filled our shelves. They loved to learn about how we got from one place to another. A really great read-together book we loved was Airplane Flight, a lift-the flap book. Richard Scarry has fanciful stories and his A Day at the Airport is one that can be read with kids for many years. Lois Lenski also has a book my kids loved called The Little Airplane. (The series also offers similar titles, The Little Train and The Little Fire Engine for those seeking other great options)
When we started traveling to different time zones, a book called
At the Same Moment, Around the World
was a great book to help introduce the complex thought that it might be a different time in Hawaii, Seattle, or Japan.
Amazing Atlases and Maps
And then we discovered a book called Maps. This book has stayed on our coffee table since the moment it arrived in our house years ago. There are so many interesting pictures and names to read and places to wonder about in this book. If my guys ever have a few spare minutes to sit and read, this is usually the book they choose.
We actually keep the rest of these books close at hand too: A book called The
50 States: Explore the U.S.A.
has gorgeous pictures and facts about all the states. A
Lonely Planet World Atlas
is great for dreaming about new places to explore.
This is the World is a compilation of the popular "This is" series books about big cities in the world by Miroslav Sasek. We read "This is Paris" before visiting Paris a few years ago and it was helpful for my kids to learn about the places in Paris we were visiting before we got there. Seeing places in books first made then more exciting and important to my kids and they were a lot more engaged with our trip. Our most recent travel book purchase is a book called City Atlas: Travel the World with 30 City Maps. I hope it helps provide inspiration for our next trip!
Travel-Inspiring Chapter Books for Young Readers
And now at 8-years-old my guys are starting to select their own books and they have introduced ME to a series on travel that they love. I am so excited at how much they gobble up
Magic Treehouse
books and how much they learn about history and the world through the adventures of the kids in this series. (If your kids like these books have you checked out the website? My guys love the games on this site!)
Does your family love to read about travel? Do you have a travel-themed book to recommend?