I never thought I would become the Disneyland fanatic people came to for Disneyland tips. It just sort of happened. I probably visited Disneyland over a dozen times as a child but once my husband and I moved to Orange County with young kids in tow, suddenly my Disneyland visitation skyrocketed. Instead of getting sick of Disneyland like I expected to happen once I bought my first annual pass (so I could go with friends who were visiting from out of town), I began to love the resort more and more. I have become a Disneyland expert and I am constantly asked to share my Disneyland tips so I decided to put them down all in one place. I hope this guide will help thousands of Trekaroo families get the most out of every Disneyland vacation.
Thank you to Red Lion Hotels  for sponsoring this guide for Disney Lovin' families.  Red Lion Hotel offers affordable family-friendly accommodations steps from Disneyland.
Share your two cents and explore the tips and recommendations of many other Trekaroo parents in the Disneyland Resorts Review Guide

Planing a Walt Disney World trip instead? Here's our Walt Disney World Tips for First Timers
DISNEYLAND TIPS FOR BEFORE YOU GO
Decide When To Go
The best time to visit Disneyland is mid-week during the off-season. If your kids can take a couple days off from school, it is certainly worth the effort. Make every effort to avoid peak travel times. Your family will spend much less time fighting crowds and standing in long lines. Short lines mean more time to explore and enjoy the parks! Here are my four favorite times of year to visit the Disneyland Resort:
1. The week after Labor Day in September through the first two weeks in October: Kids are back in school so the parks are not crowded. Both parks are decked out for Halloween the entire month of October.
Good to know: September is typically one of the warmest months in Orange County  so be sure to make time for a beach day or some pool time back at the hotel.
2. January and February: While most of the country is freezing, Orange County is typically enjoying daytime temperatures between 55 and 75. If you have to choose a 3 day weekend, crowds are more manageable on the Martin Luther King Jr. holiday weekend than President's Day.
3. The first two weeks in May: Spring Break crowds are gone, the weather is nice, and kids are still in school.
4. The first two weeks in December: This is probably my favorite time to visit because all of the holiday decorations are up but most of the holiday visitors are still doing their Christmas shopping. Park attendance is low but the wow factor is high.
Avoid: Mid-March through Mid- April due to Spring Break, Thanksgiving week, the weeks before and after Christmas, most of June and August, and all of July. If you do have to go during the summer months, try to visit either the first week in June (when most Southern California schools are still in session) or the last week in August (when most schools outside of Southern California are back in session). If you do have to go on a busy day, be sure to read this post on surviving Disneyland on a crowded day.
Make Hotel Reservations
Once you decide when to go, you need to figure out where to stay. While staying at a Disney hotel is fun, convenient, and gives you the opportunity to enjoy expanded park hours, it is also very expensive. If you need to trim your expenses to stay within the family vacation budget, staying at a hotel offsite would be a good place to start. Unlike Disney World, the area around Disneyland is quite compact and there are several hotels within a mile of the resort. On a Disney vacation, most families are only at their hotels to sleep (or perhaps play in the pool), and there are many hotels that are within walking distance of the park. While it is true that guests staying at Disney properties can take advantage of the Extra Magic Hours in the park, those not staying at a Disney property can still take advantage of early park admission. See the "buy your tickets" section below for more details.
Sponsored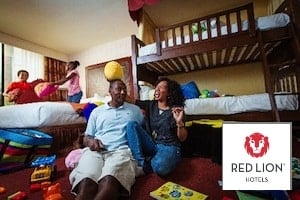 Just steps from Disneyland Resort, premium shopping, and fine dining, the Red Lion Anaheim is centrally located for exploring the best of Southern California. Parents love the family-friendly amenities, including in-room refrigerators and microwaves, which make traveling with family a breeze. Kids are amazed by the fantastical views of the Disneyland fireworks. The luxurious pool deck with heated pool sets the stage to make lasting magical memories!  – trekaroo/ilovemybeautybaby
Check out Red Lion Anaheim's Disneyland Package which includes free breakfasts, free parking and more.  
Make Dining/Special Experience Reservations
Use that money you saved by booking an offsite hotel to enjoy one of Disney's signature dining experiences. Character dining is often one of the most magical experiences a family with young children experiences while at the park and reservations are almost always necessary. Dining reservations can be made by emailing dine@disneyland.com or via phone at (714) 781-DINE (3463). The email process seems a bit tedious so I would recommend picking up the phone and talking to a live person. Dining reservations at Disneyland Resort can be made up to 60 days in advance. Reservations for Bibbidi Bobbidi Boutique, a princess makeover experience for little girls ages 3 – 12, can also be made in advance by calling (714) 781-STYLE (7895).
Here is a list of restaurants accepting reservations at Disneyland Resort and a list highlighting character dining at Disneyland Resort.
Buy Your Tickets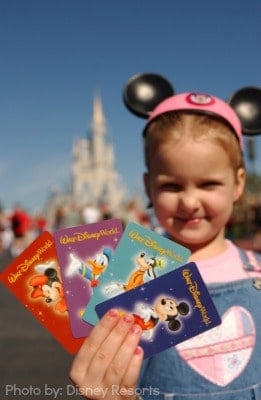 If you want to save time and money, buy your tickets before you get to Disneyland. There are no deals to be had for single day tickets but the convenience of not having to stand in line at the gate is nice. If you are planning on getting 2-5 day park hoppers, there are several deal s out there and Mouse Savers is usually extremely up to date on all the best deals. Bonus: if you buy a 3-5 day park hopper (or a fabulous Southern California City Pass for those of you planning on exploring Southern California beyond Disneyland) ahead of time, your ticket will include one early admission day (aka: Magic Morning) which will get you into Disneyland Park one hour before the park opens to the general public. Do not buy tickets off of Craigslist or Ebay. There are so many scams out there and I have seen people get pulled aside at the ticket counter on more than one occasion because the "ticket" they bought was not actually valid.
Packing Considerations
The weather in Southern California is generally pleasant, but it does rain during between the months of October and May. It almost never rains June through September. Check your forecast ahead of time and plan to layer. It can be cloudy in the morning, warm through the afternoon, and then cool again in the evenings. We usually bring a sweatshirt for when the sun goes down no matter the time of year.
Bring your own stroller: You can rent single and double strollers at Disneyland but they are $15 and $31 per day respectively. If you are at the parks for 3-5 days, that adds up quickly! Bring your stroller from home or purchase a cheap umbrella stroller from a Target in Anaheim. City Stroller Rentals also rents strollers at a discount and will deliver to many of the hotels near Disneyland.
Pack snacks: Eating food inside the parks is part of the fun, but we all know kids like to snack all day long, so save yourself some dough and pack plenty of your own goodies. Snacks that can be eaten while standing in line are definitely the best because they help kill time and fill bellies. Experience has taught me that a couple cheap lollipops can go a long way when the lines are especially long. Be sure to bring refillable water bottles. Ice water can be found for free at the quick-service restaurants' soda fountains. If you pack little individual sized packets of Crystal Light lemonade in your purse, you can throw those into your ice water and viola, instant happy kid!
Souvenirs:  Souvenirs inside the park are expensive and we all know that our kids are going to want everything they see. In order to keep costs down, I suggest buying a couple Disney-themed gifts at places such as the dollar store, Target, and even on clearance at DisneyStore.com ahead of time to give kids inside the parks. Disney notepads and pens are great for character autographs and easy to find at dollar stores. Disney princess costumes can be found at a discount on Ebay and are so much fun for little girls to wear inside the parks. Inside the parks, there are various pressed penny machines which make for fun (and cheap) souvenirs and Disney has pressed penny collection book that is perfect for keeping your collection for about $10. Finally, pin trading is sort of a big deal at the Disney parks. There are several sellers on eBay (look for sellers with positive feedback) that sell pin packages. Buy some pins, wear them around your neck on a lanyard and trade away at the park. Most cast members (aka: park employees) wear a lanyard full of pins around their neck and they will trade pins with you as often as you and your little one would like. Fun stuff!
Tip: If one of your souvenirs purchased at the parks breaks while you are on vacation, Disney will replace it for FREE! Just find a cast member inside a store to help you.

Download Helpful Apps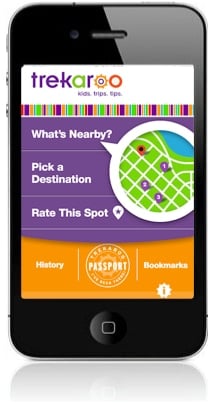 There are so many great apps out there that will enhance your Disney experience. Here are some of my favorites:
Note: Cell phone batteries seem to drain quickly while at Disneyland. If you plan on being on your phone all day (Angry Birds can be a line lifesaver as well), consider buying a battery operated cell phone charger for the trip. Friends that have used them on their Disney trips have sworn to never leave home without them again.
Consider PhotoPass+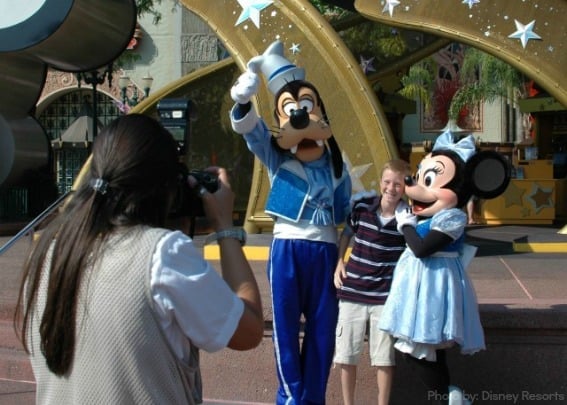 PhotoPass+ is a program offered to visitors that allows them have unlimited photos of their family taken by Disney photographers all over the resort for one price. If you purchase Photopass+ at the parks, it will cost you $99.95 but if you purchase PhotoPass+ online at least 14 days before you visit the parks, it is just $69.95. If you are the type of person who gets the shakes when you leave the house without your camera, this is probably not the program for you. If you would like to have several pictures of the entire family and don't want to deal with the hassle of lugging a camera around, it isn't a bad deal. Just be sure you take full advantage of that "unlimited"clause!
Good to know: Park employees at PhotoPass picture locations are happy to take pictures for you using your camera.
Set Your Priorities
Don't go to the parks without out knowing what your priorities are, especially if you have a limited amount of time. Figure out which rides are top priorities for your family and see how many of them have fast passes available. Check the schedule to see what the park hours are going to be during your stay. Check the schedule to see which time and day the special events (such as parades and fireworks) your family is interested in will be offered and plan your days around them. A little research goes a long way! If you would like to read reviews of rides, hotels, restaurants, and attractions written by parents who have been to Disneyland, check out our Disneyland California Resort Review Guide. Hopefully reviews written by parents who have been there  will help you make all the big decisions in your Disney planning!
DISNEYLAND TIPS FOR WHILE YOU ARE THERE
Get to the parks early
We all know that the early bird catches the worm but at the Disneyland Resort, the early bird also spends far less time in line for their favorite rides. Make every effort to arrive at the parks at least 15-30 minutes before opening.  Consider the amount of time it will take to park your car (take a picture of where you park with your phone) and take the shuttle (about 10-15 minutes), walk, or take a shuttle from your hotel. You want to be out in front of the entrance saying "open, open, open" with all the other folks who know riding ten rides in the first hour will take three times as long later in the day.
DISNEYLAND

When you enter Disneyland know this- for whatever reason, human nature leads people to attack the park by going right, towards Tomorrowland, first. I suggest heading to the left or better yet, straight back towards Toontown where the lines will be extremely short.
Head to City Hall at the beginning of Main Street to pick up a free button. Buttons say all sorts of things such as 1st Visit, Just Married, Just Engaged, Family Reunion, Happy Anniversary, Happy Birthday, and I'm Celebrating. Cast members are great about noticing the button and make the person wearing the button feel special all day long.
Early in the day your family should definitely try to tackle the rides that will become more crowded as the day goes on, grabbing Fastpasses for the rides that have them along the way. Here is a list of all the rides in Disneyland that have Fastpass. Rides that can have long lines but don't have Fastpass include Peter Pan's Flight, Dumbo, Alice in Wonderland, Mr. Toad's Wild Ride, Matterhorn, and Finding Nemo.
Confused about how Fastpass works? Check out the details here. 
Fantasyland is the land most popular with young kids. If you have small children, do this section of the park right when it opens because it will get much more crowded and remain crowded until late at night when your kids will be too tired to ride. All the rides in Fantasyland are slow moving but a few such as Snow White can be a bit scary to timid little ones. Here is a list of rides at Disneyland that won't scare skittish kids.
Increase your chances of being picked to be the rebel spy on Star Tours by not putting on your 3D glasses on until the ride actually starts. They need a good shot!
There is a Baby Care Center at the end of Main Street, next to first aid, on the right hand side (if you are facing the castle). Inside there is a changing room with four cushioned changing tables with high walls and Velcro belts. They are extremely clean. There are shelves for holding all your stuff and even a toilet for cleaning soiled cloth diapers. There is also a sink, two tiny toilets for potty trainers, a feeding area with high chairs, and a nursing area that is quiet (no dads or older kids allowed). Cast Members will warm bottles and baby food for you. Diapers, ointment, baby powder, Pull Ups, wipes, pacifiers, formula, baby food, and Children's Tylenol are all available for purchase inside. Why don't they have these places everywhere? Disney definitely knows how to keep moms happy!
Lines that seem to move quickly even when they are long include Haunted Mansion, Pirates of the Caribbean, Buzz Lightyear Astro Blasters, It's a Small World, Jungle Cruise, and Thunder Mountain.
The point values for targets on Buzz Lightyear Astroblasters are as follows: circles are worth 100 points, squares as 1,000 points, diamonds are 5,000 points, and triangles are 10,000 points.
Dole Whips are the greatest ice cream of all time. They can be purchased in front of the Enchanted Tiki Room.
The Hungry Bear Restaurant in Critter Country is a nice place to enjoy a meal and escape the crowds for a while. It is tucked in a quiet corner and there is plenty of outdoor seating with nice views of the Rivers of America.
The Golden Horseshoe serves up a meal (chicken fingers or fish and chips) and an entertaining show for a fun dining experience. The sundaes are quite popular as well.
The Pirates Lair (formerly known as Tom Sawyer's Island) is a great place to let kids run off some pent up "waiting in line" energy. My kids love exploring the caves and guarding pirate treasure.
Disneyland Railroad is a great ride for winding down. It moves at a slow and leisurely pace and has lulled my son to sleep on more than one occasion. While your kid naps, you can just stay on and ride the train around the park's perimeter.
There are two lines for It's a Small World. I have found that the line on the outside (or further right) tends to be faster because the inside line handles all the wheelchairs which can take a while to load.
If you have a young Star Wars fan interested in the Jedi Training Academy, he or she will have to compete with several other kiddos hoping to be selected. Up your childrens' odds by bringing along fun signs for them to hold up as they jump up and down and shout "pick me!" Signs could say things such as "The force is with me" and "I am Luke Skywalker's cousin." Be creative. Star Wars costumes help as well.
If you are going to Downtown Disney, take the monorail. You can pick it up by Autopia and it drops you off right next to the Rainforest Café.
DISNEY CALIFORNIA ADVENTURE

Good to know for both parks
If you have a child who is too small or too scared to ride some rides, take advantage of Child Swap which is available on most rides with height restrictions. No, you don't get to trade in your child for a taller and braver kid, but you and your partner will both still be able to ride the rides without having to wait in line twice! When you enter a ride queue, simply tell a Cast Member you would like a Child Swap pass. This pass will allow the first adult to ride while the second adult stays with the child and maybe goes on a ride that is more tyke-friendly. After the first adult rides, hand the pass to the second adult who then gives the pass to a cast member. The cast member will allow the second adult to bypass the line and ride while the first adult stays with the child. Sweet!
Single rider is a great option for older kids and adults who want to save time and skip the regular line by essentially acting as a seat filler. Single riders enter a special line (ask a cast member for direction) and then cast members loading ride vehicles draw will use you to fill empty seats. This line moves much quicker than the regular line. Here is a list of rides at the Disneyland Resort that have the single rider option.
If you are planning on seeing a parade or watching the fireworks, consider enjoying your meal during your wait time. Pick up your food to go from a nearby quick-service restaurant and eat dinner in your parade/fireworks viewing spot. This will help pass time and secure a good viewing spot.
If you are like me and are way too impatient to sit around and wait for parades, simply wait until the very last moment and then find a spot to fill in the holes near pathways that close right when the parade begins or behind picnic benches along the route. Kids can usually sneak up to the front and sit on a curb in front of adult parade goers.
Fireworks can be seen all over the park (and in the parking lots and many hotel windows) but in order to see the entire show, you do need to be facing the castle from the front or somewhere on Main Street. My most favorite firework viewing is on the Matterhorn. The line is usually super short during fireworks and it is so fun to zip in and out of the mountain with fireworks exploding in front of your eyes!
You can request the recipe for any menu item at Disneyland Resort and often the chef will come out to personally give it to you!
You can get in line for an attraction up until the parks closing time. If the park  closes at 8PM, as long as you are in line by 7:59PM, you will be able to ride the ride.
Are you traveling with someone in your party who has special needs?  We have been there! See our post on visiting Disney Parks with special needs children. It is packed full of great advice and information.
Traveling with someone in your party who has food allergies? We know all about that too!  Check out this great post on traveling with a child with severe food allergies as well as the above referenced Disney with special needs post. Disney is great about handling every sort of food allergy and chefs will personally come out to discuss your child's needs with you face to face.
Have more great Disneyland tips? Please share them in the comments!
for end:


Thank you to Disney Days sponsors Undercover Tourist, Anaheim/Orange County Visitor and Convention Bureau, Caribe Royale Orlando, Howard Johnson Anaheim Hotel and Water Park, and Earl of Sandwich.
Comments
comments